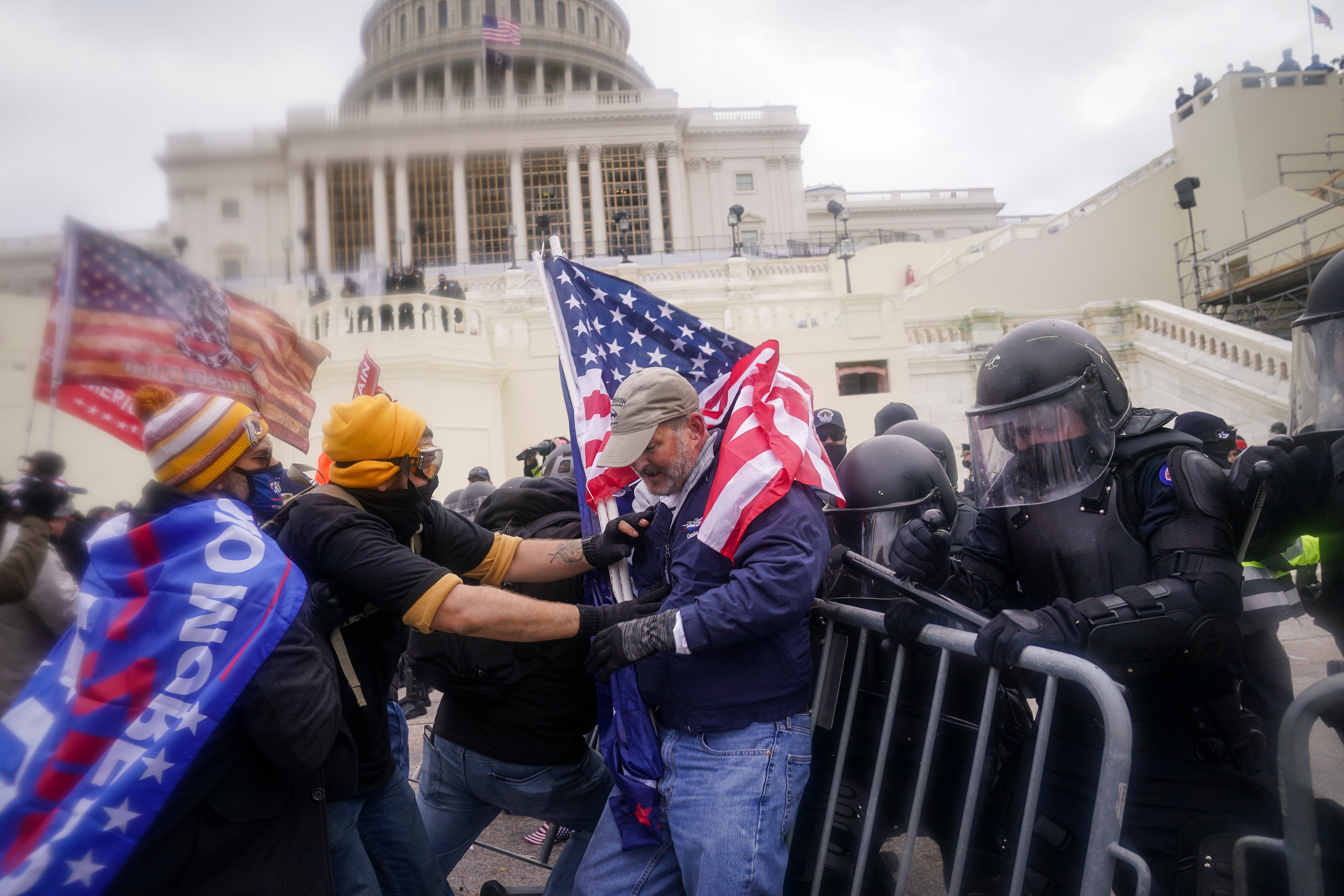 Over 500 videos taken as rioters stormed the Capitol building have been arranged in chronological order and can be scrolled through by users.
The ProPublica tool splits the timeline into three different locations, "Around D.C", "Near Capitol", and "Inside Capitol".
One hacker told The Independent that 110,000 video URLs, approximately 57TB of data, also had their content scraped and uploaded to The Internet Archive.
In total, over one million videos had been posted to Parler – nearly all of the videos ever uploaded to the social media site.
Videos captured include threats to harm lawmakers, assaulting police, and criminal damage. Some users in the video use the front-facing camera to boast about their crimes.
"Can I speak with Pelosi? Yeah, we're coming for you, bitch. Mike Pence? We're coming for you too, fucking traitor", one rioter says in a video. ProPublica reports another asking: "Where are the fucking traitors? Drag them out by their fucking hair."
Apple CEO Tim Cook has said that Parler could return to iPhones should the social media site "get their moderation together."