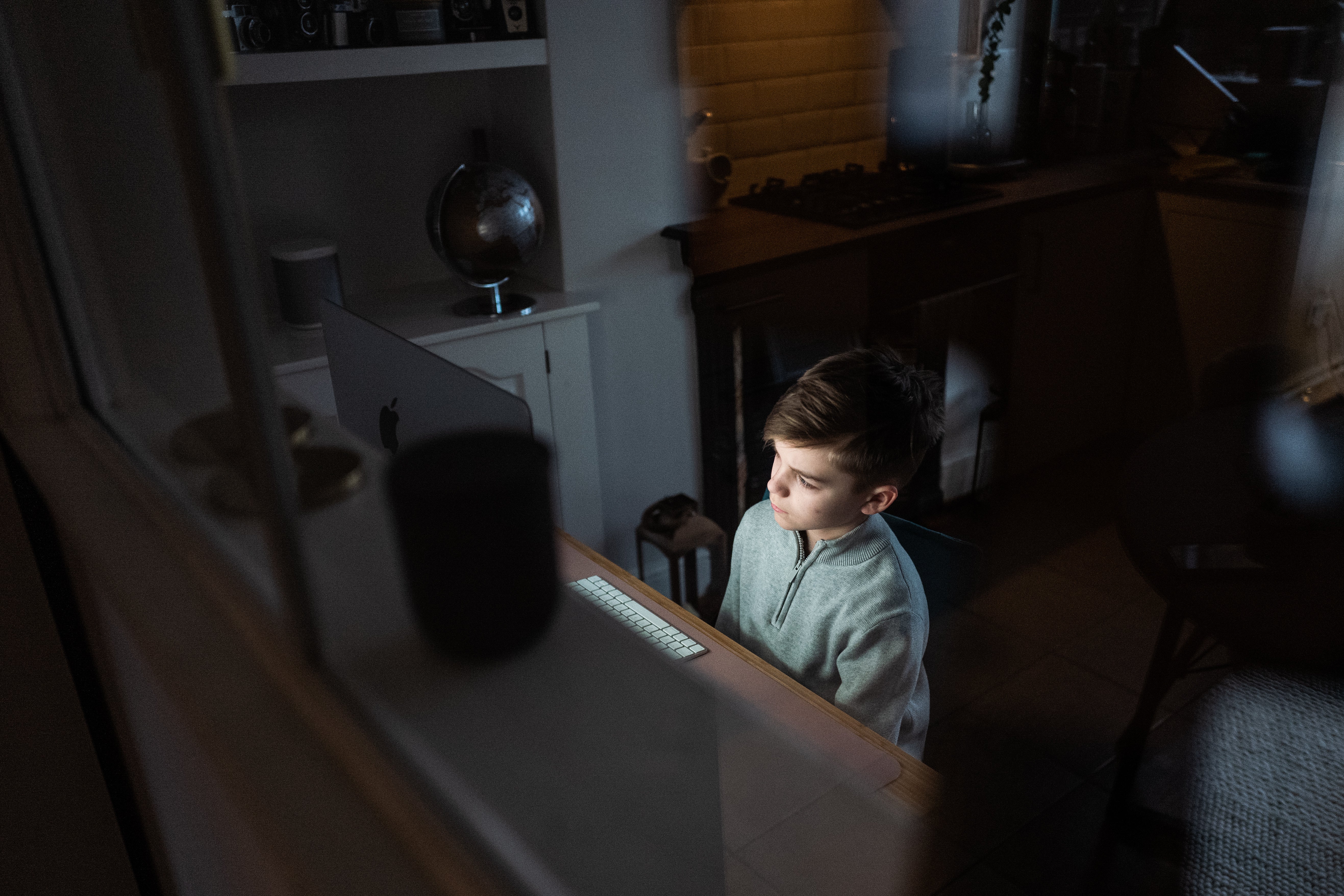 One in four young people feel they have been "unable to cope with life" since the start of the pandemic, with the unemployed more likely to feel anxious and depressed, a new study suggests.
The coronavirus crisis has taken a "devastating toll" on the mental wellbeing of young people, according to research by The Prince's Trust – a youth charity based in the UK.
Scientists have warned of a deterioration in mental health across all age groups during the pandemic, though fears are mounting that young people could be among the hardest hit due to the impacts of lockdown on education, development and future job prospects.
The Prince's Trust said its Youth Index survey of 2,180 people aged 16 to 25 across the UK indicated that more young people are feeling anxious than in the 12-year history of the study.
One in four respondents said they felt "unable to cope with life" since the start of the pandemic, increasing to 40 per cent among those not in work, education or training.
Half of 16 to 25-year-olds said their mental health has worsened since the start of the pandemic.
And more than half of young people (56 per cent) "always" or "often" feel anxious, rising to 64 per cent for those individuals who are not in work or education.
Jonathan Townsend, UK chief executive of The Prince's Trust, said: "The pandemic has taken a devastating toll on young people's mental health and wellbeing.
"They face a disrupted education, a shrinking jobs market and isolation from their friends and loved ones, and as a result, too many are losing all hope for the future.
"As ever, it is unemployed young people, and those with few qualifications and little confidence, who have an even more negative experience.
"At this critical time, we need businesses, government, and individuals to work with us to help as many vulnerable young people as possible.
"It is only by working together that we can stop this generation of young people giving up on their futures – and themselves."
More than half of those surveyed said it was harder to ask for employment help and a similar number of those out of work said they could not see an end to being jobless.
The Youth Index, conducted by YouGov, gauges young people's happiness and confidence levels across a range of areas, from their working life to their physical and mental health.
It is one of many recently-published studies that has given an indication of the impact of Covid-19 on the mental wellbeing of children and young people.
According to research from the Centre for Mental Health, some 1.5 million children under 18 will either need new or additional mental health support as a result of the different pressures caused by the pandemic.
Of these cases, a third will involve children who were previously healthy and displayed no psychiatric-related illnesses before the pandemic, the UK charity said.
These findings follow data published by NHS Digital last October that show a 50 per cent rise in mental health disorders among young people.
In 2020, one in six (16 per cent) children aged 5 to 16 years were identified as having a probable mental disorder – increasing from one in nine (10.8 per cent) in 2017. The increase was evident in both boys and girls, the study said.
Separately, Place2Be, a UK provider of school-based mental health services, says it reported a 109 per cent rise in incidents of self-harm within secondary schools during the 2020 autumn term.
Emma Taylor, UK people director at Tesco, which helped with the Prince's Trust research, said: "The findings of this year's Youth Index highlight how vital it is to support young people to develop skills and build their confidence, to support their future.


UK news in pictures
Show all 50
"Through our existing partnerships with The Prince's Trust and other charities, we have already supported over 40,000 young people in secondary schools to develop essential employability and life skills, such as teamwork and communication."
On Sunday, more than 50 doctors, senior politicians and charities penned an open letter to the government calling for the establishment of a UK-wide commission "to inform a cross-government strategy to steer children and young people clear from the lingering effects of Covid-19".
"The pandemic is having a devastating effect on the childhoods of children and young people across the country," read the letter, which was sent to the Observer.
"Growing numbers of hard-pressed families are being swept into poverty, with more than four million children living in poverty even before Covid wrecked the economy."
If you have been affected by any issues mentioned in this article, you can contact The Samaritans for free on 116 123 or any of the following mental health organisations: