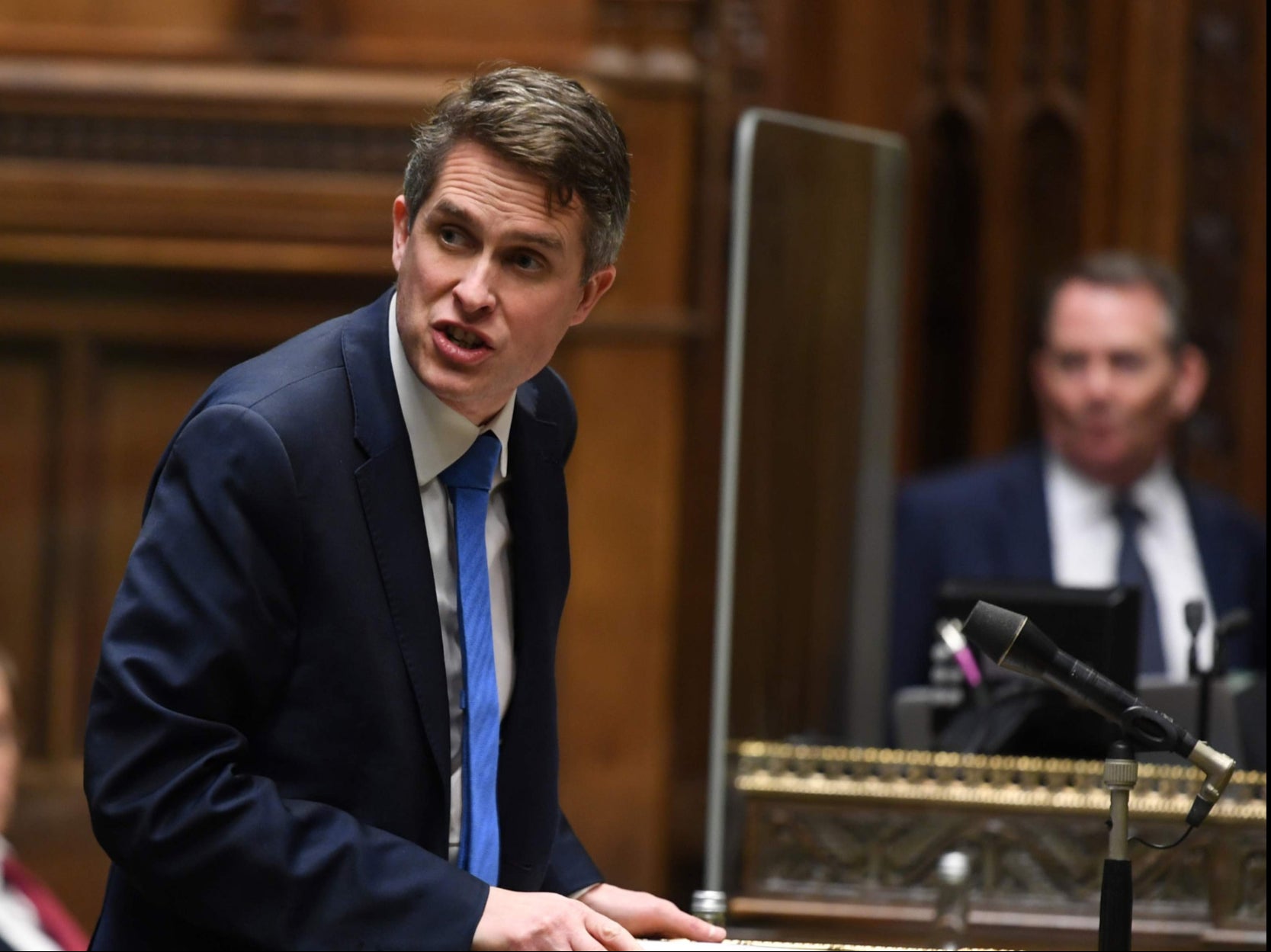 Speaking in parliament, Labour's Wes Streeting slammed the government for "having to be dragged to do the right thing" over free school meals in the past and last year's exam results controversy – which initially saw tens of thousands of grades initially downgraded by an algorithm before a government U-turn.
Kate Green, the shadow education secretary, earlier said his record during the coronavirus pandemic had been "shambolic", as her party said there had been a "litany of government mistakes" over children and education.
"We cannot praise staff in schools and school leaders in one breath and then in the other defend the leadership they have been subjected to under this secretary of state for education," Mr Streeting told parliament on Monday evening.
"If the prime minister had any judgment, he would have sacked the secretary of state, and if the secretary of state had any shame, he would have resigned."
Labour reiterated the call for Mr Williamson to go in a statement on Tuesday, saying there had been a "series of failures" – including over free school meals and laptop provision.
"Despite being shamed into providing free school meals over the summer and Christmas holidays the government is again refusing to provide support for children now over February half-term," the party said.
It also accused the government of "failure to keep children learning either in school or from home" with pupils still lacking devices.
The DfE and Downing Street has been approached for comment.
Labour's Ms Green called for Gavin Williamson to resign for the first time last week, after images of food parcels handed out to families were heavily criticised.
Mr Williamson said he was "absolutely disgusted" after seeing a picture of a meagre food parcel delivered to a disabled mother-of-two.
The education secretary also said companies will be "named and shamed" if they fail to deliver against food standards, and has urged schools to cancel contracts where necessary.
The party used an opposition day debate in the Commons on Monday afternoon to say that eligible families should be guaranteed to receive the full value of free school meals throughout the year, including during the holidays.
Downing Street accused Labour of pulling a "political stunt" over planned debates on Universal Credit and free school meals.
"MPs are being told to abstain because today is not the day when we will be announcing our next steps on the £20 Universal Credit uplift," the prime minister's press secretary, Allegra Stratton, said.
She added: "This is an Opposition day debate. It is them making families up and down the country concerned they will not be able to get the food they might need during the February half-term, when that is not true.
"Labour is pulling a political stunt because they know that children who could go hungry during the February half-term will not go hungry because of the policy that is in place."