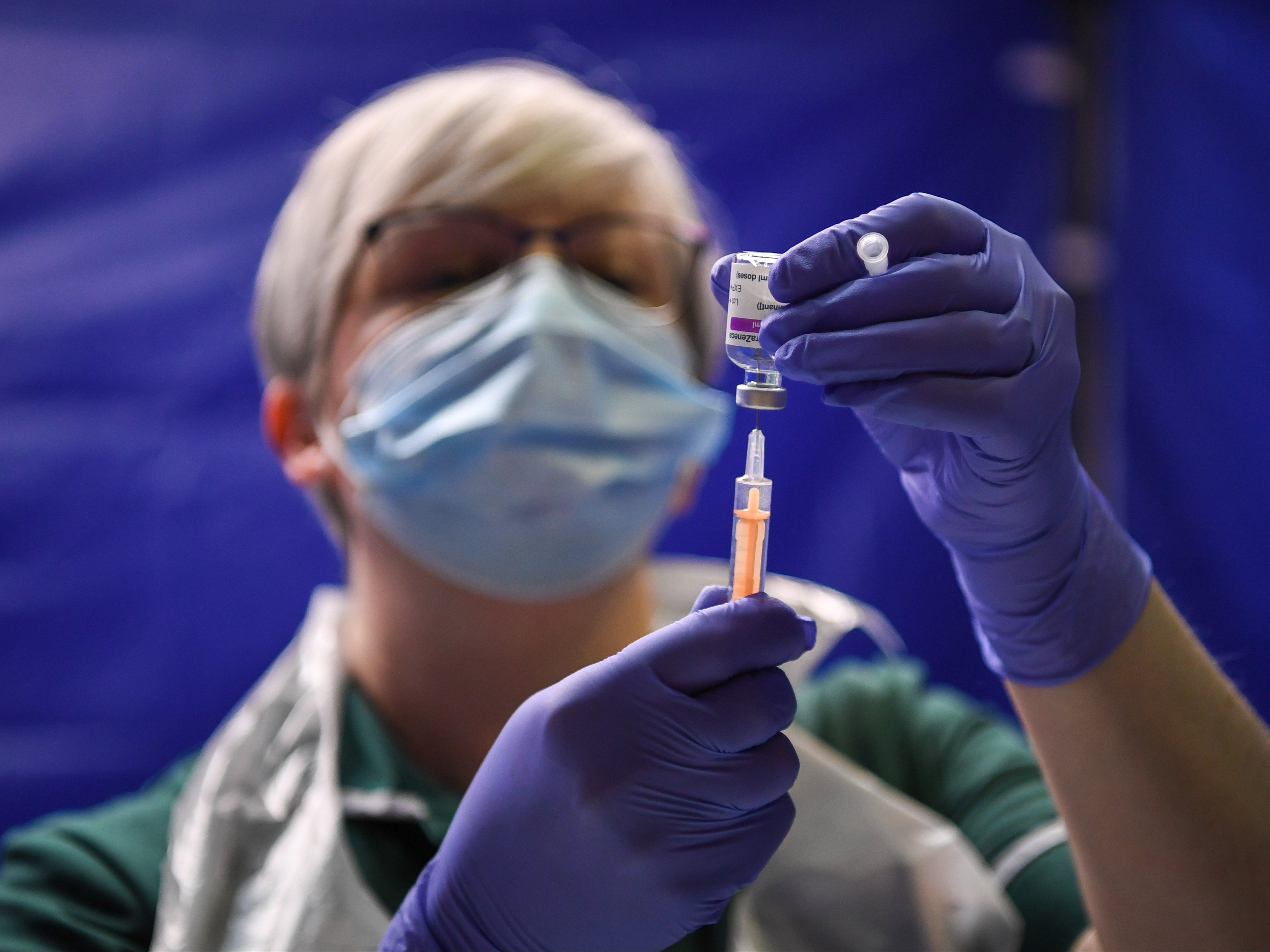 A further 1,610 people have died in the UK within 28 days of a positive coronavirus test – the highest number recorded on a single day since the pandemic began.
It takes the total number of Covid-related deaths in the UK to more than 90,000, and the total number of cases to 3,466,849.
Announcing the new record, Public Health England (PHE) also said that, as of 9am on Tuesday, there had been an additional 33,355 lab-confirmed cases of coronavirus in the UK.
Tuesday's figure is 285 more than the previous highest on 8 January, when 1,325 deaths were reported. It is also a significant rise from the death figures released on Monday, which showed 599 further fatalities.
The positive case rate was, however, lower on Tuesday than the previous day, where PHE reported 37,535 lab-confirmed cases.
Separate figures, showing deaths where Covid-19 had been mentioned on the death certificate, together with additional data on deaths that have occurred in recent days, revealed there have now been 108,000 deaths involving coronavirus in the UK.
Sharing some good news, PHE said 4,266,577 people in the UK have now received the first dose of a Covid vaccine – a 204,076 increase from figures released on Monday.
Immediately after the UK's latest death toll was shared, shadow health secretary Jonathan Ashworth tweeted: "Awful. Horrific. Devastating. And it didn't have to be like this."
The bleak announcement comes after it was revealed by the Office for National Statistics (ONS) on Tuesday that at least one in eight people in England had coronavirus by December last year.
Figures from the ONS suggest that a total of 5.4 million people, or 12.1 per cent of the population, would have returned a positive result if tested for antibodies last month.
The NHS is now under even more pressure to complete vaccinations among care home staff and residents – in time to meet the government's goal of this Sunday – after deaths in care facilities jumped by 46 per cent in the last week.
Vaccines minister Nadhim Zahawi described the inoculation rollout as "a race against deaths" on Monday.
Meanwhile, NHS England has said 400 military personnel, a mix of combat medical technicians and soldiers, are now working alongside doctors and nurses in hospitals across London and the Midlands to help alleviate some of the stress caused by the pandemic.
They are said to be performing general duties including helping on wards, operating as family liaisons between clinical teams and patients' relatives, as well as estates and porter duties.
Thanking the military for its assistance, NHS England said in a statement: "The NHS has 50,000 more staff now working in the health service than a year ago, all working round the clock to respond to unprecedented pressure on the NHS."