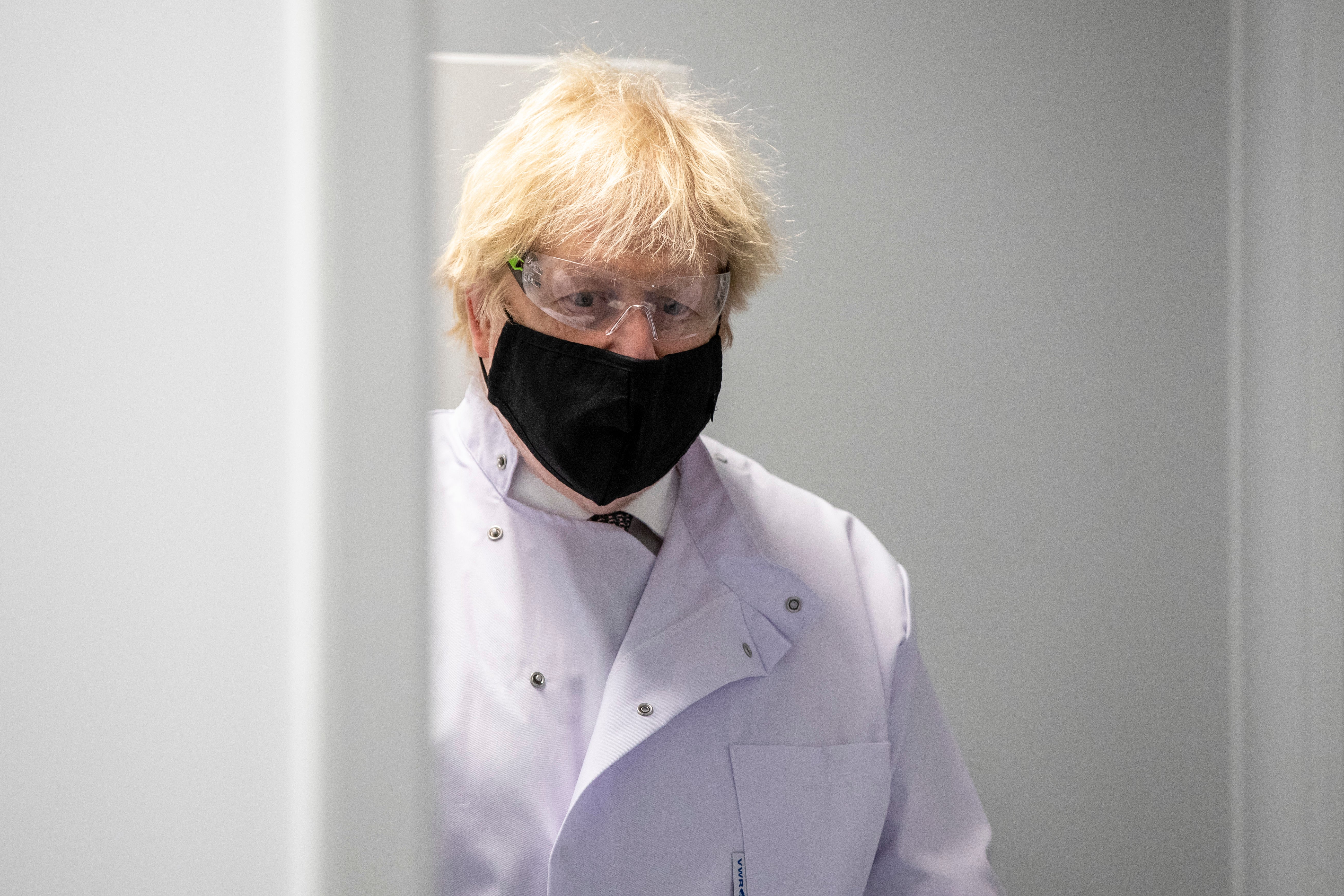 Boris Johnson has narrowly avoided a Commons defeat over planned measures to revoke trade deals the UK has made with countries ruled to be committing genocide.
The amendment to the Trade Bill – first passed by the Lords – would have forced the government to withdraw from any free trade agreement negotiated with a state which the High Court had deemed to guilty of genocide.
The prime minister avoided a defeat as MPs voted 319 to 308 against the measure – giving the government a majority of just 11.
But amid growing international concern over China's treatment of the Uighur Muslim minority group and reports from human rights groups of forced sterilisation, slave labour and mass internment, 33 Conservative MPs defied the government whip and voted in favour of the amendment.
Rebels included the former Brexit secretary David Davis; the former Tory leader Iain Duncan Smith; Tobias Ellwood, chair of the Commons Defence Committee; and Tom Tugendhat, chair of the Foreign Affairs Committee.
They were joined by former Conservative ministers Tracey Crouch, Nusrat Ghani, Caroline Nokes and Damian Green, Theresa May's former de facto deputy prime minister.
During the debate, Mr Duncan Smith, who spoke in favour of the amendment, told MPs that the persecution of the minority group "has all the hallmarks of a genocide", but insisted it should be up to a UK court to make that call.
"These are people at the moment, and there are others as well, that have been pushed into slave labour, have forced sterilisation on them, their population has shrunk by some 85 per cent and they are exporting trade goods used by slave labour," he added.
"Why would we be doing a trade deal with a country that is guilty of genocide?"
Mr Tugendhat also outlined his decision to rebel against the government, saying: "It's about reminding ourselves that when a people is under the oppression that means that their very existence is threatened, we have a duty, we have a responsibility to stand up."
Earlier, No 10 said the government had a "proud record" standing up for human rights in China and insisted ministers would not support the genocide amendment to the Trade Bill.
"We recognise the strength of feeling but the government doesn't support the amendment," the prime minister's press secretary Allegra Stratton told reporters.
The amendment "aims to address significant human rights concerns in China, but it's the case that we don't have a free trade agreement with China and we are not currently negotiating one", she said.
Trade minister Greg Hands told MPs the government would act before a country reached a situation where it could be accused of genocide.
Concluding the debate, he told the Commons: "I don't think it would be right for the UK government to wait for a human rights situation in a country to reach the level of genocide – which is the most egregious international crime – before halting free trade agreement negotiations. Any responsible government would have acted before then."
Earlier, Labour urged Conservative MPs to "vote with their consciences" and support the changes to the Trade Bill.
In a joint letter, Emily Thornberry, the shadow international trade secretary, and Lisa Nandy, the shadow foreign secretary, said they were "gravely concerned" about the situation in Xinjiang, adding there was a "growing body of evidence of the systemic human rights abuses being committed by the Chinese government on an industrial scale against the Muslim Uighur people and other minorities".
They added: "It is essential that, as we begin to implement our own independent trading policy, we ensure that our collective concerns about human rights are reflected in how we conduct trade negotiations around the world, and that parliament can play its proper role in scrutinising potential trade agreements with those human rights concerns in mind."
MPs also voted to disagree with a separate Lords amendment to the Trade Bill, which had aimed to give parliament a bigger say in the approval of post-Brexit trade agreements, by 353 votes to 277 – majority 76. Eleven Conservatives voted against the government.