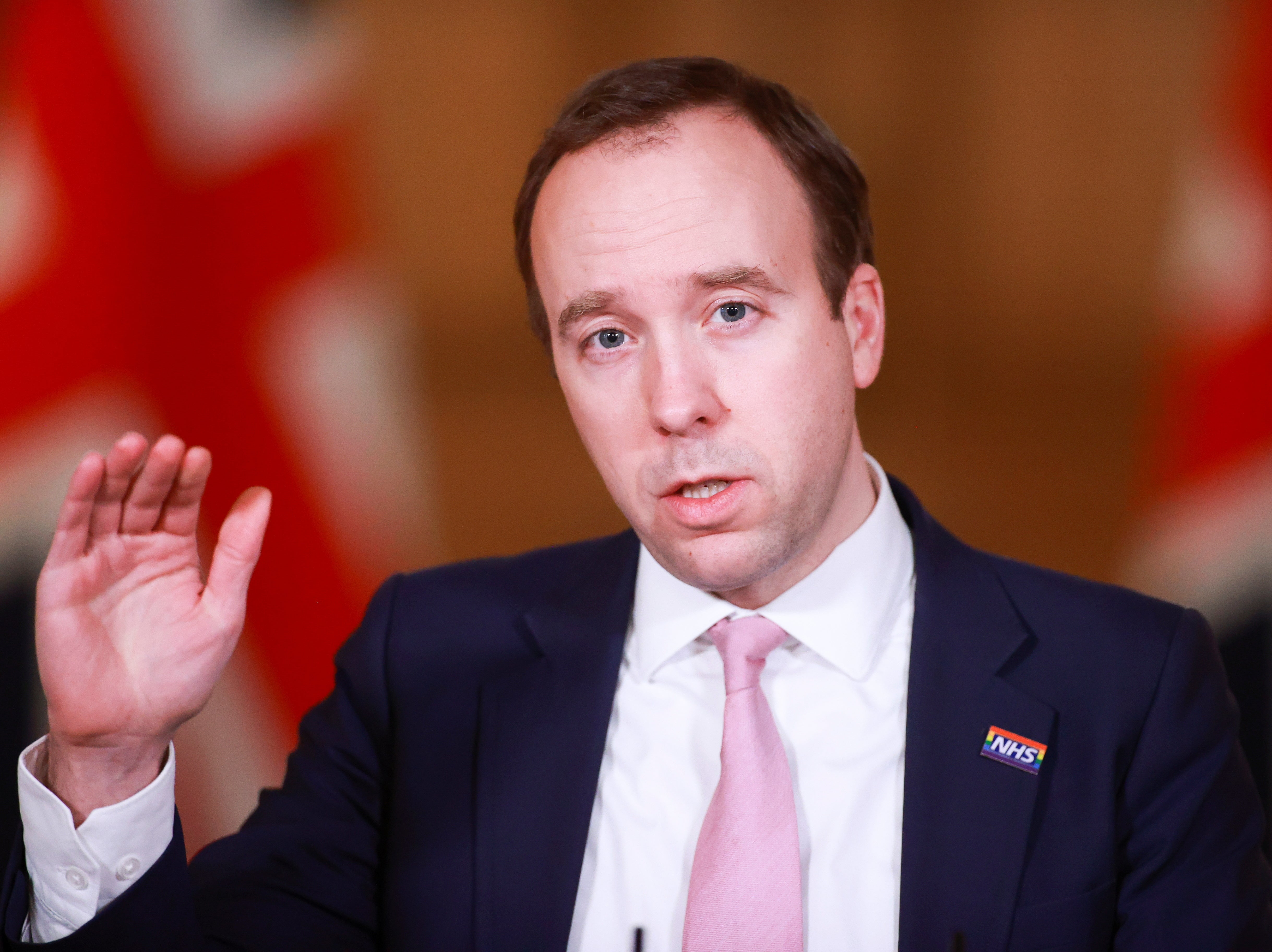 It came after global health leaders said that just 25 people had been vaccinated in one low-income country.
Asked for his response to Dr Tedros's comments during a televised Downing Street press briefing, the health secretary claimed the UK was the biggest financial supporter of the global vaccine programme.
He said: "The UK is the world's biggest financial supporter of the global programme to ensure access to vaccines in all countries in the world.
"Not only have we developed in partnership with our scientists at Oxford and AstraZeneca what is currently the most cost-effective vaccine that is available – the Oxford AstraZeneca vaccine – we've also put the most financial support into these international efforts to ensure everybody has access to vaccine.
"I absolutely agree with Dr Tedros on the importance of a global rollout and we in the UK can be proud of what we are doing to support that happening financially.
"And I look forward to working with the World Health Organisation and others to try to make sure that we get enough vaccine to be able to vaccinate the whole world, certainly the whole world's adult population for which vaccines are now approved."
Dr Tedros warned a "me-first" approach would prolong the pandemic as well as human and economic suffering.
A global vaccine-sharing fund, Covax, is preparing to deliver its first doses in February, but there have been concerns that smaller countries could lose out under the scheme.
Last week the government announced the UK had helped raise one billion dollars for the coronavirus Covax advance market commitment through match-funding other donors.
Officials said that this, combined with the £548m of UK aid, will help distribute one billion doses of coronavirus vaccines to 92 developing countries this year.
Additional reporting by PA