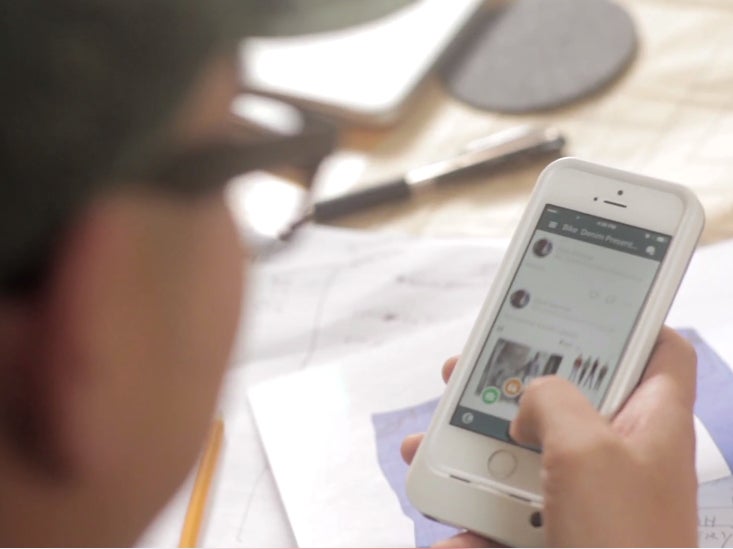 As many right-wing users are being banned from other social media sites like Facebook and Twitter, MeWe is seeing its user base grow.
MeWe is a paid-for social media site with no adverts, priced at approximately £5 per month, although it does allow users to sign-up for free.
In exchange, users get a similar functionality to that on Facebook: access to groups and a messaging client, pages, a network of friends, and more.
Some of the Featured Pages upon sign-up include BBC News and the New York Times, but it also promotes right-wing YouTubers Diamond and Silk, Newsmax, Sean Hannity, and the Epoch Times.
How many people use MeWe?
Following Facebook's decision to block the phrase "stop the steal", a rallying cry for many Trump supporters who believe that Joe Biden fraudulently won the US presidential election (there is no compelling evidence to believe he did), MeWe saw an increase in users.
"It's almost like the perfect storm," said MeWe CEO Mark Weinstein. "The melting pot of people coming to MeWe are coming from all directions."
MeWe stands apart from other companies like Facebook in a number of ways: it does not collect data on users, and features a "Privacy Bill of Rights" which states that it will not, for example, change the news feed algorithmically or use facial recognition technology.
Does MeWe allow uncensored free speech?
Despite users swapping from 'free speech' platform Parler, MeWe does not guarantee freedom of consequences should a user post something harmful.
In its policies, MeWe states that it will ban users if they:
Violate any law or regulation.
Stalk, harass, bully, intimidate, or harm another user.
Post unlawful, harmful, obscene, or pornographic content.
Impersonate someone.
Post content that is hateful, threatening, harmful, incites violence; or contains graphic or gratuitous violence.
Use MeWe to do anything unlawful, misleading, malicious, or discriminatory.
However, MeWe does offer some attractive features to people moving from sites such as Parler. The social media site does not have policies banning misinformation or fake news.
While such actions could cause harm – such as promoting misinformation during a pandemic – the company says that its "structural design" presents the spread of misinformation.
"We have absolutely no censorship for good people who follow our rules. We don't care what your opinion is, if you're on the right or the left. That's none of our business", Mr Weinstein told the Associated Press.
"MeWe's structural design prohibits the amplification (of misinformation). Members do moderation for us, but a very deep violation can lead to immediate removal and being reported to outside authorities. For others, a member can be placed 'in jail' — temporarily suspended — and then a three-strike rule applies."
How does MeWe moderate content?
While MeWe might ban content that violates its Terms of Service in theory, in practise this is more challenging and radical far-right content manages to persist on the platform.
"Have you tried to moderate 15 million people?" Mr Weinstein told OneZero. "They're appearing on Twitter and Facebook — they're everywhere. Why single out MeWe? We're better at it than those guys are."
Mr Weinstein did not say how many content moderators it had on staff, but the number is currently under 100 employees. Me Weinstein also claimed that it is working to hire additional moderators.
This approach has been criticised by digital rights organisations. Isedua Oribhabor, the US policy analyst at Access Now, a digital rights non-profit, told Business Insider that smaller platforms are usually not equipped to handle moderation endeavours and usually highlight their privacy policies in defence.
"We can't just take their word that they have robust terms without seeing what they actually do to enforce this," she said, adding that MeWe should release its own report to clarify how many moderators it has, what posts are removed, and what content is reported by users.
While Mr Weinstein has pointed out valid complaints with Twitter and Facebook about the types of speech its algorithm promotes, Oribhabor says this does not distract from its own challenges.
Recently, MeWe was home to several QAnon and nationalist groups, one of which, Patriots Unleashed, reportedly asked users if they were "armed and ready" before allowing them to join the group, Fortune reports.
MeWe only removed the Patriots Unleashed group from its platform after Fortune published its story.  Similarly, all of the radical right-wing individuals and groups mentioned in OneZero's article were removed after publication.