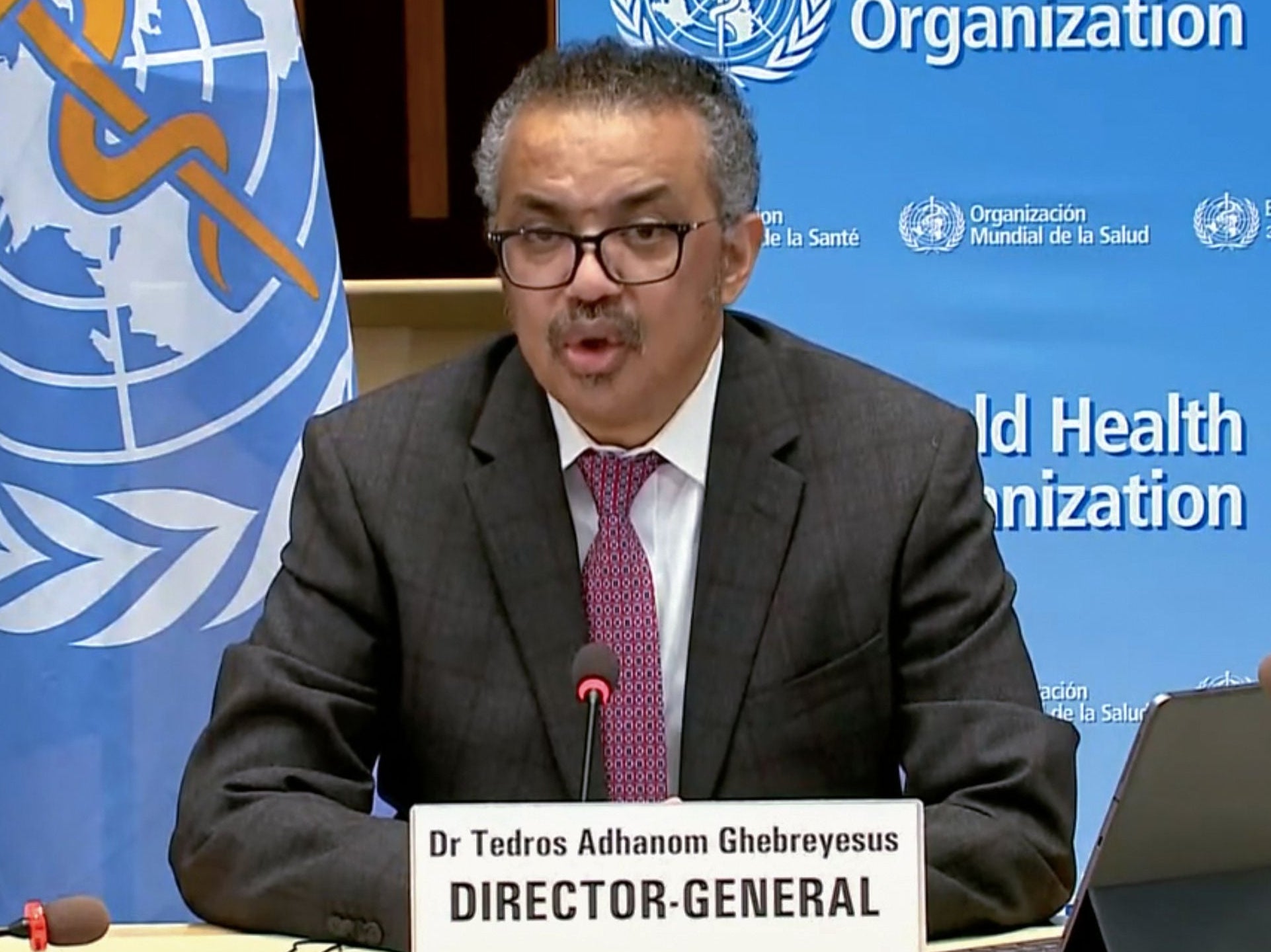 Tedros Adhanom Ghebreyesus said the prospects for fairly distributing the various jabs were at serious risk.
"Not only does this me-first approach leave the world's poorest and most vulnerable at risk, it is also self-defeating," Dr Tedros said at the opening of the body's annual executive board meeting.
"Ultimately these actions will only prolong the pandemic."
It comes just days after the WHO director-general called for rich and middle-income countries to stop making bilateral deals with pharmaceutical companies because, he said, it hurt the UN-led effort to ensure poorer nations also got the jabs.


World news in pictures
Show all 50
Such behaviour "potentially bumps up the price for everyone and means high-risk people in the poorest and most marginalised countries don't get the vaccine," he previously said.
The WHO and Gavi, the vaccine alliance, run the Covax programme which is designed to promote development and equitable distribution of jabs.
During the WHO executive board meeting on Monday, Dr Tedros said 44 bilateral deals were signed in 2020 and at least 12 had already been signed this year.
"This could delay COVAX deliveries and create exactly the scenario COVAX was designed to avoid, with hoarding, a chaotic market, an uncoordinated response, and continued social and economic disruption," he said.
Such a "me-first approach" left the world's poorest and most vulnerable at risk, he added.
The global scramble for shots has intensified as more infectious Covid-19 variants circulate.
Dr Tedros cited as an example of inequality that more than 39 million doses of vaccine had been administered in 49 higher-income countries whereas just 25 doses had been given in one poor country.
Additional reporting by Reuters