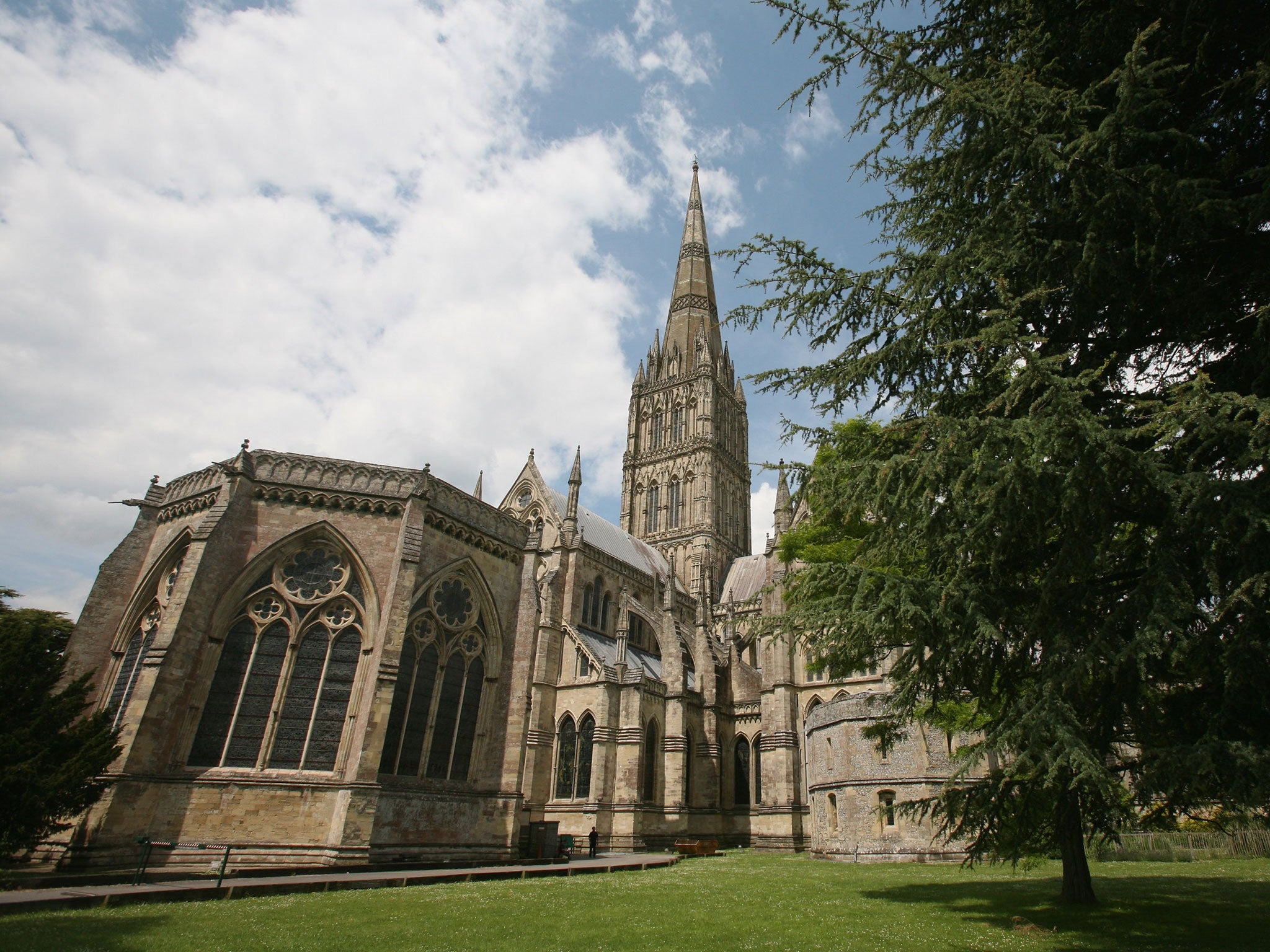 Salisbury Cathedral has been transferred into a vaccine hub this weekend, with those receiving the Covid-19 inoculation able to enjoy live classical music as the backdrop to their jab.
Patients aged 80 and above from three healthcare practices in the district have been invited to the iconic venue, chosen to act as a hub for the Sarum South Primary Care Network.
David Halls, Director of Music at Salisbury Cathedral, and John Challenger, Assistant Director of Music, will be providing a programme of music throughout the day on the famous Father Willis organ.
Speaking BBC Radio 4's Today programme on Saturday, Mr Halls said "lovely soothing Bach, Handel, Pachelbel" were chosen to "give people a nice ambience to relax".
"The mood today is one of calm and serenity", he said, in response to a question on whether faster tempo music was considered to inspire rapid dissemination of the vaccine.
He also noted that the Cathedral's organ has been recently refurbished, and it will be "great for people to hear it" after a period without its usual audience.
The Very Revd Nicholas Papadopulos, Dean of Salisbury, said: "We are proud to be playing our part in the life-saving vaccination programme, which offers real hope in these difficult times.
"The staff of our local NHS and their patients will receive a warm welcome to their cathedral, and we assure them of our constant prayer."
The Salisbury Cathedral is not the only historic venue hosting a vaccination drive, with queues of mostly over-80s snaked through the grounds of Lichfield Cathedral, in Staffordshire.
The Dean of Lichfield said people working there had been "buzzing" to help.
Dr Dan Henderson Co-Clinical Director for Sarum South Primary Care Network said: "It's great to be further expanding the Covid-19 vaccination programme.
"Today marks another step towards getting our lives back to normal.
"I understand that people are keen to get their jabs but please don't call your doctor or the hospital asking about when you will get an appointment, we are following the priority order set out by the independent Joint Committee on Vaccination and Immunisation and the NHS will be in touch when it is your turn to be vaccinated.