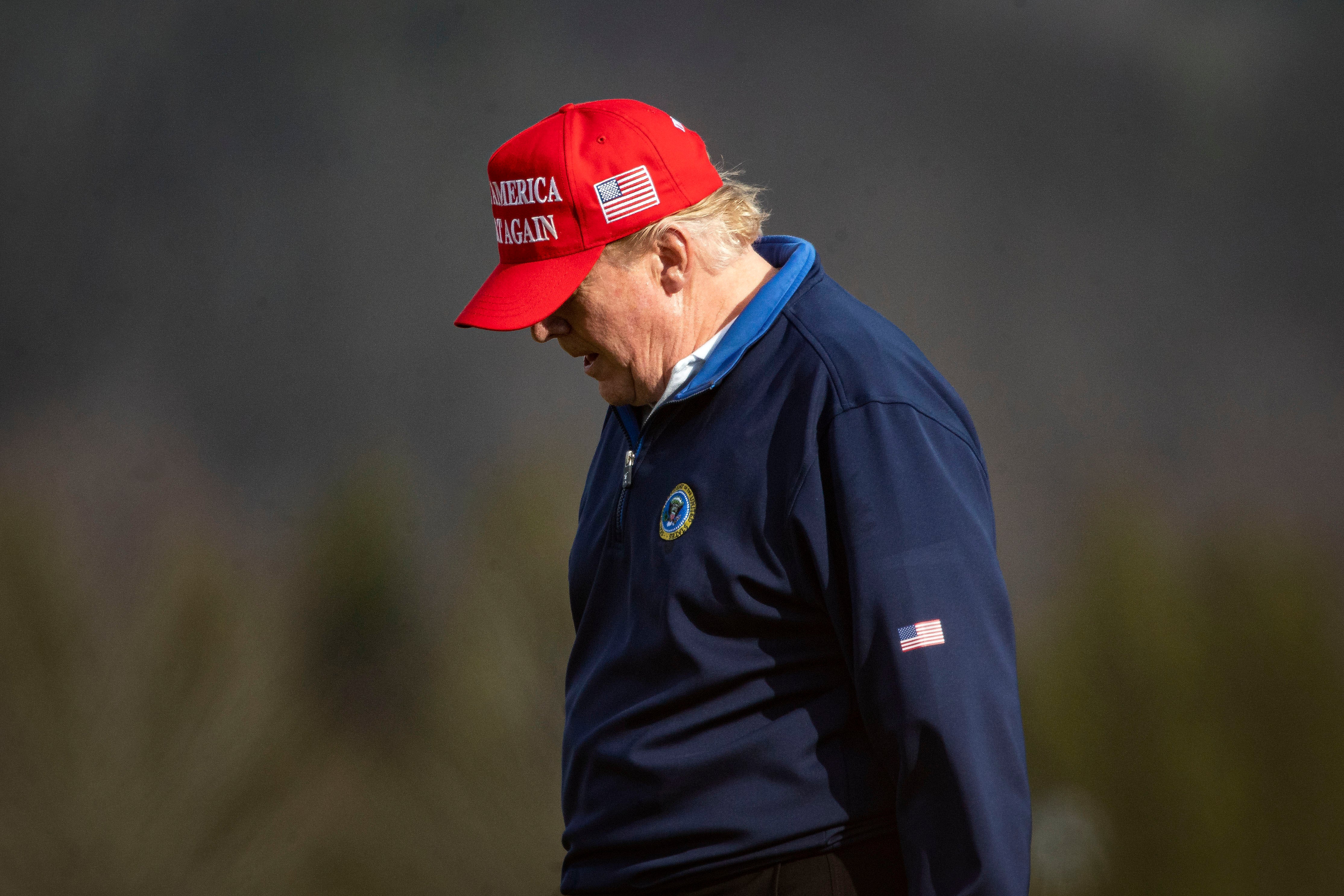 Donald Trump is not expected to visit Scotland ahead of Joe Biden's inauguration ceremony next Wednesday.
There had been speculation that the outgoing US president would travel to his Turnberry golf resort in South Ayrshire after leaving the White House to avoid witnessing his rival take office.
Prestwick Airport was told to prepare for the arrival of a US military Boeing 757 aircraft previously used by Mr Trump on 19 January, according to Scotland's Sunday Post newspaper.
But it is understood Mr Trump will not travel to Scotland next week, and is reportedly set to decamp to his own Mar-a-Lago resort in Florida on the morning of the inauguration.
Scotland's first minister Nicola Sturgeon had stressed it would illegal for Mr Trump to travel into the country without a valid reason, stating: "Coming to play golf is not what I would consider to be an essential purpose."
She added: "We are not allowing people to come in to Scotland without an essential purpose right now and that would apply to [Trump], just as it applies to anybody else."
Scotland's justice secretary Humza Yousaf has also suggested Boris Johnson's government should consider denying Mr Trump entry to the UK after he leaves office.
As part of the tradition, the outgoing president and president-elect usually travel together to the ceremony at the US Capitol. But Mr Trump has made clear said he will not attend the January 20 ceremony for his successor.
A report published by Bloomberg, quoting sources close to the president, says Mr Trump intends to live in his Mar-a-Lago resort immediately after his presidency, where adviser Jared Kushner will spend a considerable part of his time working with him.
However, Mr Trump may face some resistance from Floridians who have already declared they do not want him there.
The Washington Post has reported that several of Mr Trump's neighbours delivered a demand letter to the town authorities of Palm Beach, which claimed he had lost his legal right to permanently live at Mar-a-Lago due to an agreement signed in 1993 when he turned his private residence to a private club.
Removal vans have been seen arriving at 1600 Pennsylvania Avenue this week, with staff pictured loading cars with items from the West Wing of the White House.
Additional reporting by Press Association