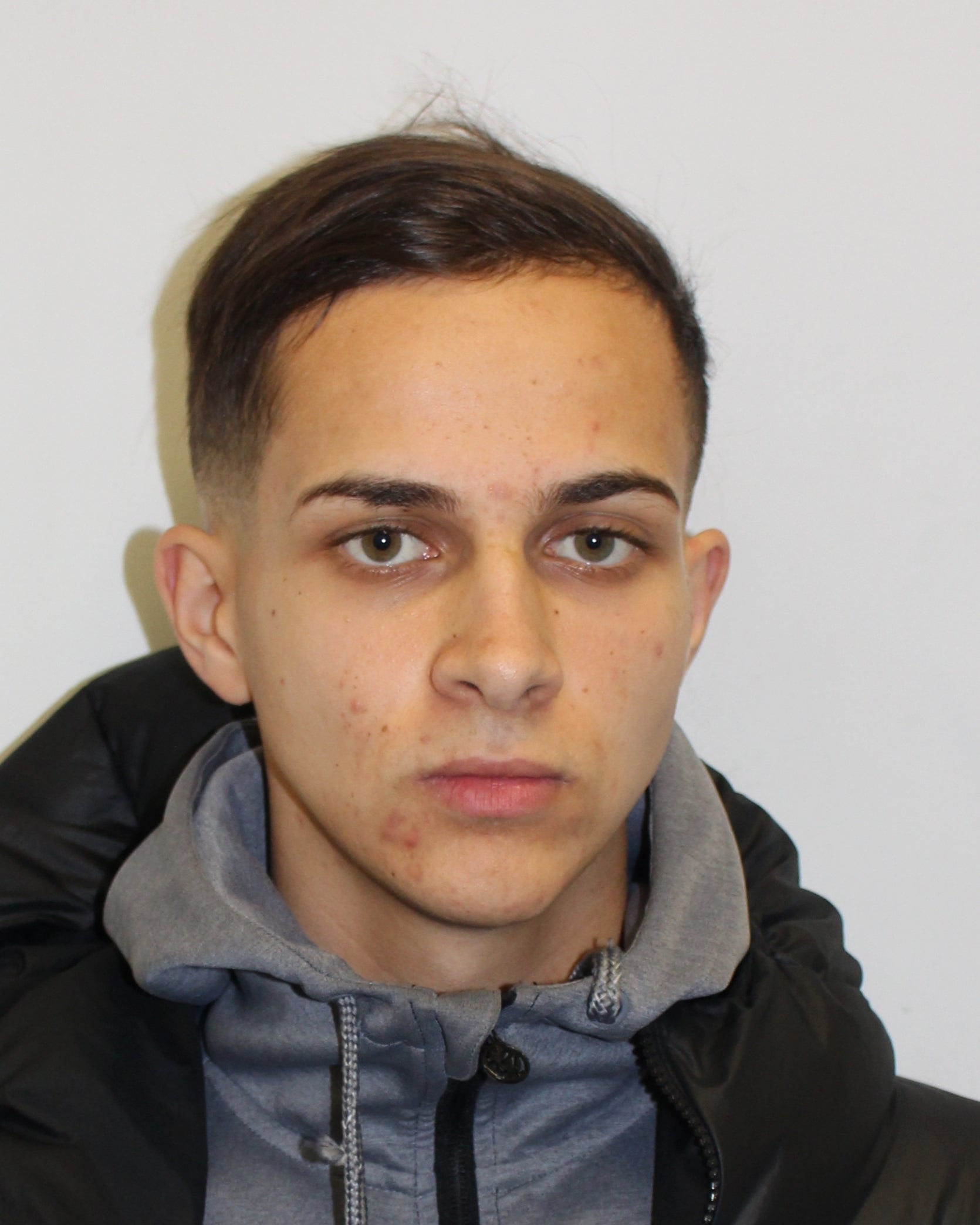 A teenager tried to flee justice by running out of court after receiving a 46-week jail sentence for dangerous driving.
Marian Dragoi, 19, jumped a barrier at Wood Green Crown Court in north London and almost made it out of the buildin  before he was detained by police officers and security guards.
Judge Andrew Holmes told those left in the courtroom that Dragoi's attempt to flee "amounts to a criminal offence", but added that it was up to police to investigate the incident.
Minutes earlier, Mr Holmes had handed the 19-year-old, from Haringey, a prison sentence for dangerous driving, for driving without a licence as well as without insurance, and for failing to stop for police.
The charges were brought after a high-speed police car chase on 20 May last year, which started when officers noticed Dragoi's bike, with a false number plate, in north London.
For more than half an hour, officers and the National Police Air Service (NPAS) pursued the 19 year-old, who clocked speeds of 70mph in a 20mph zone and 180mph on the M1.
He also went through red lights, mounted the pavement and drove the wrong way up a section of the M1's hard shoulder.
The teenager was then arrested at Newport Pagnell services, where he had stopped to refuel his motorbike.
He subsequently tested positive for cocaine, but no charges were brought against him on this count.
Dragoi had been working on a construction site and studying business at college at the time of the car chase, the court heard.
He had also been paying half his family's rent and taking his autistic sister to and from school.
His defence lawyer Nadia Semlali described his actions as a "moment of madness", suggesting that he had "learnt from the error of his ways".
Sentencing, Mr Holmes said the 19-year-old had driven at "terrifying speeds", putting himself and others at serious risk of harm.
"It is difficult to imagine a more serious case of dangerous driving," the judge said.
In addition to his prison sentence, Dragoi was also given a 29-month driving ban.
Additional reporting by PA