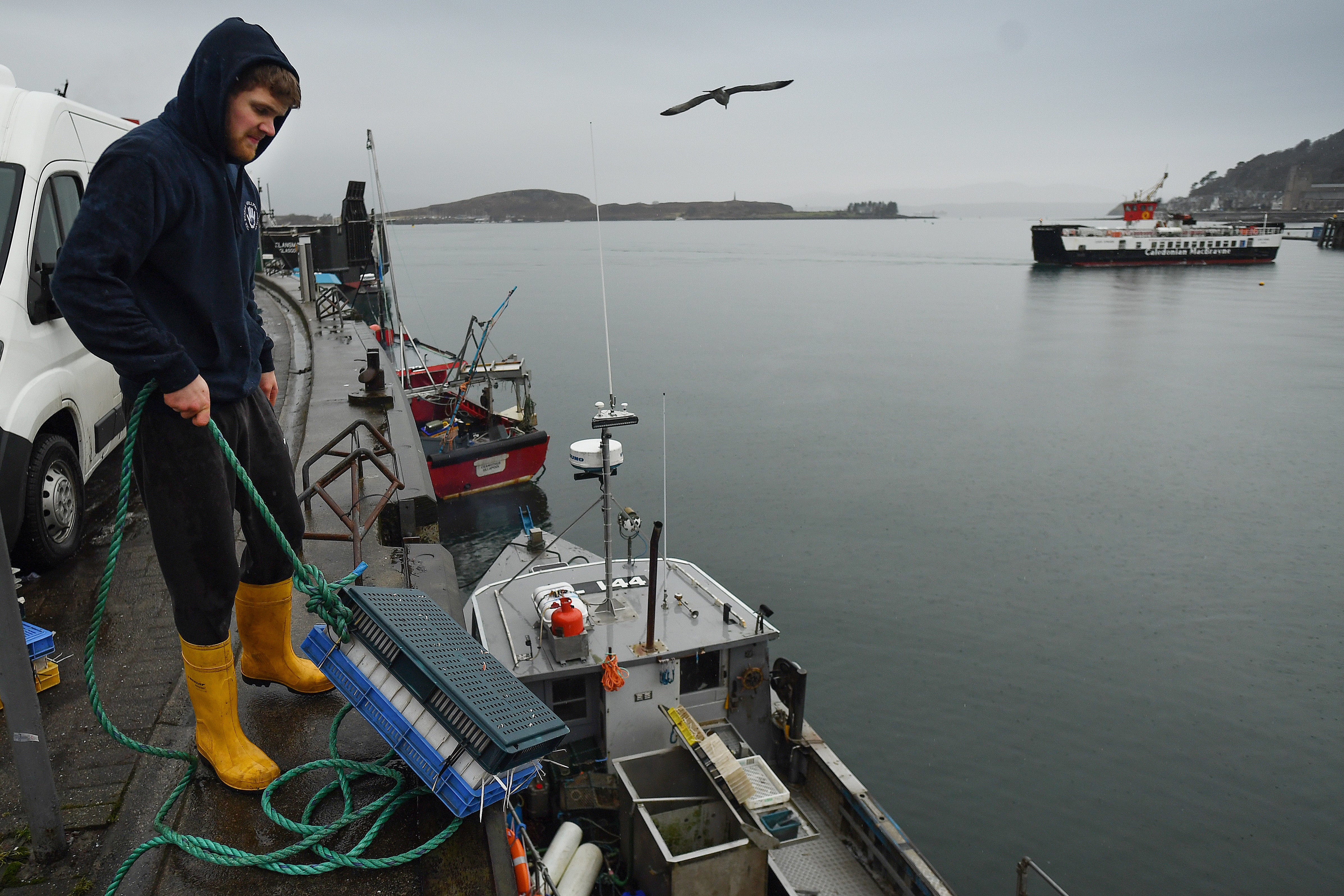 Boris Johnson's "desperately poor" Brexit deal has left Scottish fishermen with losses mounting by the day and many businesses fearing for their survival, the industry's trade body has said in a scathing letter to the prime minister.
Scottish Fishermen's Federation (SFF) chief executive Elspeth MacDonald accused Mr Johnson of misleading the public about the agreement and giving the industry "the worst of both worlds".
"You and your government have spun a line about a 25 per cent uplift in quota for the UK, but you know this is not true, and your deal does not deliver that," Ms MacDonald wrote.
The prime minister's stated approach, known as "zonal attachment", would have secured British boats up to 90 per cent of the catch in  UK waters for important stocks such as herring. Instead the deal actually means the UK share of the herring catch is just 32.2 per cent and for other fish is even lower, while EU boats have "unfettered" access to British waters.
"This can hardly be claimed as a resounding success," Ms MacDonald wrote.
"Of major concern, however, is the outcome for many key whitefish species. Your deal actually leaves the Scottish industry in a worse position on more than half of the key stocks and now facing acute problems with North Sea cod and saithe in particular.
"This industry now finds itself in the worst of both worlds. Your deal leaves us with shares that not only fall very far short of zonal attachment, but in many cases fail to 'bridge the gap' compared to historic catches, and with no ability to leverage more fish from the EU, as they have full access to our waters.
"This, coupled with the chaos experienced since 1 January in getting fish to market means that many in our industry now fear for their future, rather than look forward to it with optimism and ambition."
The stinging rebuke came as Scottish fishermen saw orders cancelled by EU customers after delays at the border meant perishable shellfish was failing to arrive at its destination on time.
The SFF reported fish prices plunging at wholesale markets earlier this week and one fish processor threatened to dump unsold catch outside Downing Street in protest.
SNP shadow environment secretary Deidre Brock said the SFF's verdict on Brexit was "utterly devastating", particularly given that fishing was one of the industry's that the government had specifically highlighted as seeing tangible benefits from leaving the EU.
Ms Brock added: "Scotland's fishing industry is right to be angry about all the Tory lies and broken promises on Brexit, and the devastating reality of Boris Johnson's deal, which is costing Scotland's fishing communities millions of pounds in lost revenue, mounting costs, red tape and barriers to trade.
"The prime minister must urgently deliver a multi-billion pound package of Brexit compensation for Scotland – to mitigate the damage his Tory deal has done to our economy. This must include major compensation for fishing businesses and communities who have been hit hard."