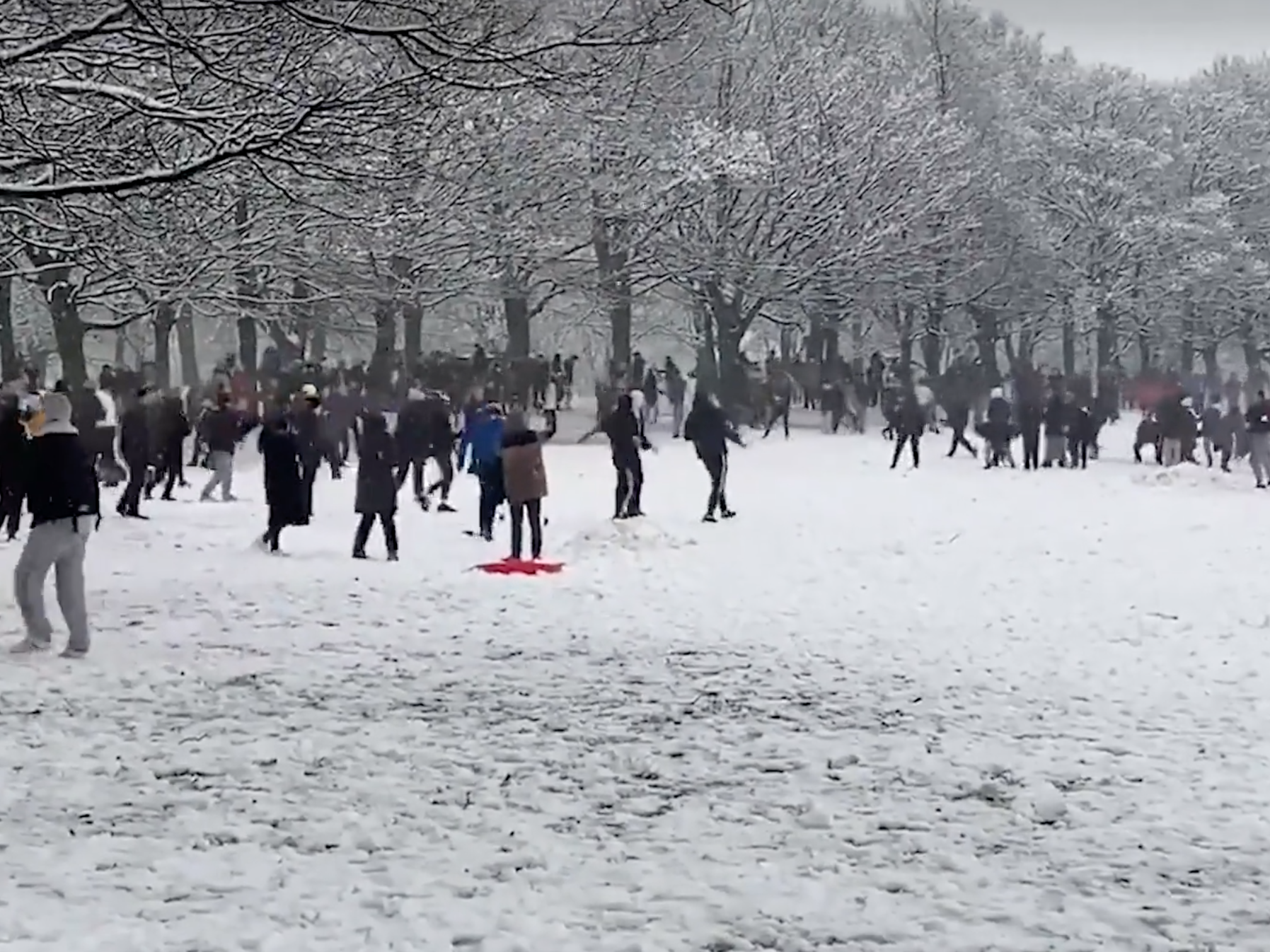 Two yellow weather warning has been issued for large swathes of England and Scotland with heavy snow forecast this weekend.
Up to 20cm is predicted to settle in northern higher regions but even London could be hit by 5cm, the Met Office warned.
Travel delays and power cuts were a possibility, it added as part of the twin alerts on Friday morning.
In the first one – which will come into effect at midnight – forecasters warned of snow and ice stretching from the northern tip of Scotland down across most of northern England and deep into the East Midlands. In the second alert, just snow was predicted for much of the east coast and the southeast – including London – from 3am.
In both warnings, the Met Office said: "There is a small chance of travel delays on roads with some stranded vehicles and passengers, along with delayed or cancelled rail and air travel.
"There is a small chance that power cuts will occur and other services, such as mobile phone coverage, may be affected."
Meanwhile, nearly 200 areas of the country remain on flood watch as well, with the Environment Agency issuing 144 alerts and 43 more serious warnings for England saying that heavy rain has led to higher river levels.
Natural Resources Wales has also put out another two alerts.
It all comes a day after heavy snow caused chaos across much of Yorkshire, the north and Scotland.
Schools were closed, cars abandoned on road sides and coronavirus vaccination centres shut as up to 11cm settled in some places. Yorkshire Ambulance Service declared a major incident amid a surge in patient demand.