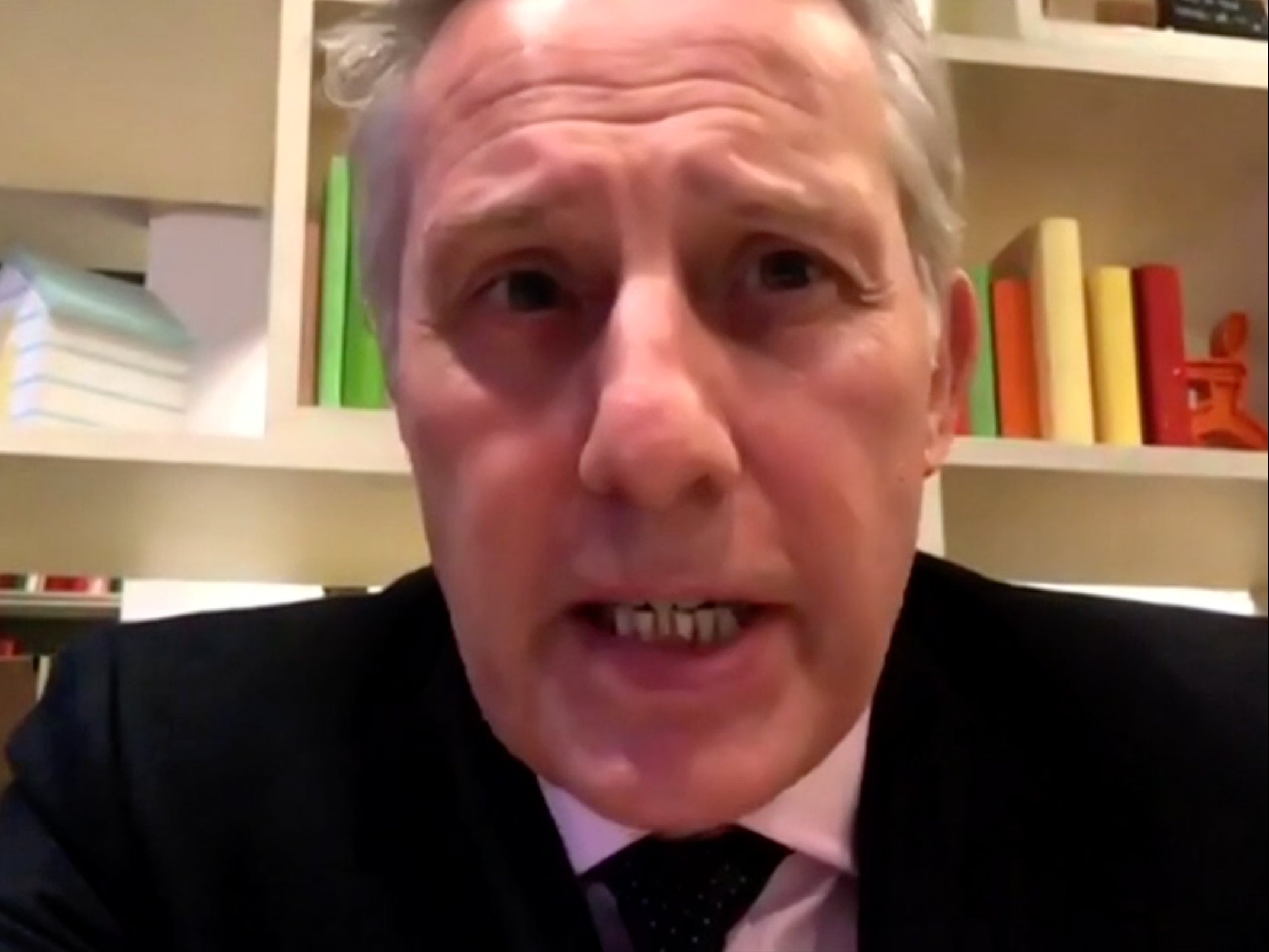 Boris Johnson is in danger of proving himself "a buffoon" if he continues to underestimate the scale of the problems implementing his Brexit trade deal, an MP from Northern Ireland has warned.
Ian Paisley Jr, a leading figure in the DUP, attacked the prime minister for claiming current disruption to trade amounted to only "teething problems" which would soon be fixed.
"The prime minister is in real danger of proving to people that he is actually a buffoon," Mr Paisley told BBC Newsnight on Mr Johnson's attitude to the difficulties being caused by customs red tape.
"If he doesn't recognise that [his] comments about there being just teething problems going on here … then he really isn't in touch. He doesn't have his finger on the pulse of what's happening."
The MP added: "I like the guy, I've worked with the guy – but I want him to help Northern Ireland enjoy every single benefit [of Brexit] it's entitled to. We've given our blood for the union in terms of our soldiers. And what do we get back? A slap on the face with a wet kipper."
It comes as supermarkets in Northern Ireland struggle with empty shelves, as some lorries face long delays getting through new customs checks. Some online retailers, meanwhile, have refused service to customers Northern Ireland because of new red tape and uncertainty over border disruption.
The DUP's Edwin Poots – agriculture minister at Stormont – warned Northern Ireland could soon face a "major crisis" in food supply without action by the Westminster government.
A grace period that limits the level of administration required to move certain food products from Great Britain to Northern Ireland runs out at the end of March. Mr Poots said it could mean drastic supply difficulties from the beginning of April.
"It was made very clear to us by the suppliers to both hospitals and schools that if the current arrangement for supermarkets isn't extended in a few months … they will not be able to supply our hospitals and schools with food," Mr Poots said on Thursday.
However, other parties in Northern Ireland have accused the DUP over overstating the obstacles. Alliance Party MP Stephen Farry said Mr Poots was "scaremongering on steroids … there's no prospect that we're going to see a complete collapse of the food supply in Northern Ireland".
Some commentators have suggested the DUP could claim little credibility on current supply problems – having supported Brexit and having rejected compromises Theresa May's government attempted to forge to ensure there was no Irish Sea border.