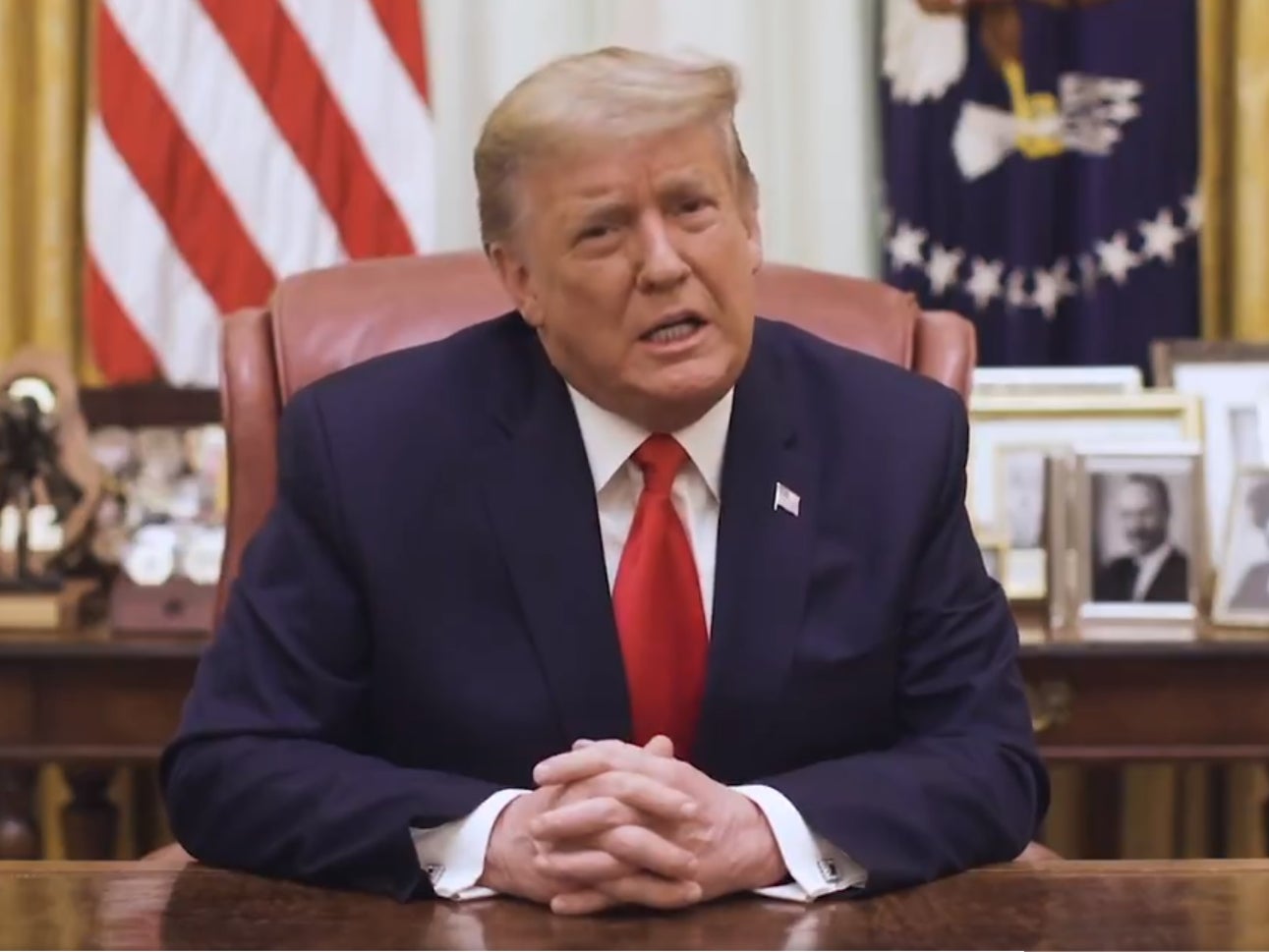 Trump releases video condemning Capitol riot violence after being impeached again
Donald Trump has told MAGA followers that if they truly support him, they will not engage in "mob violence". In a video posted to the White House Twitter account after he was impeached for the second time, the president appeared chastened but was unrepentant about his role in last week's Capitol riot.
"No true supporter of mine could ever endorse political violence," Mr Trump intoned. He added that "making America great again has always been about defending the rule of law … and upholding our nation's most sacred traditions and values" – a claim undermined by his months-long attempt to overturn the result of a fair election.
Mr Trump appended a complaint about being banned from social media to the message, describing it as "an unprecedented assault on free speech".