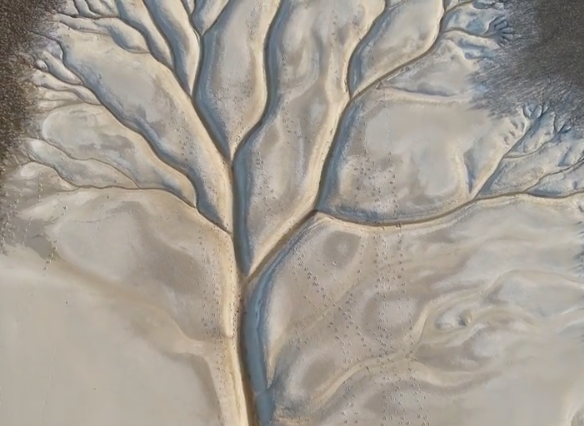 An Australian amateur photographer has captured a series of stunning arial shots after a storm washed tea tree oil into a lake to form a "tree of life".
Photographer Derry Moroney used a drone to captured the images of the perfect arboreal pattern in Lake Cakora in Brooms Head, New South Wales, after heavy rains.
In an Instagram post showing the first of the series, Mr Moroney explained: "This is at the end of Lake Cakora in Brooms Head, after the big amount of rain and stormy weather on the beach side of the lake broke out and drained most of the water.
"As it drains out of a connecting lake with tea trees on the banks, the high tides push the oily water back up the lake to create these amazing stunning natural masterpieces."
The photographer added that "being naturally made" made the phenomenon "so much more spectacular", describing the pattern as a "tree of life".
Lake Cakora is located in the middle of of Yuraygir national park in New South Wales, and is linked to a beach and estuary lined with tea trees.
The storm caused the oil to flood into the in lake's drainage channels, creating the tree-like shapes across the water.
After the storm, the water drained away leaving behind the heavier oil in the lake's crevices.