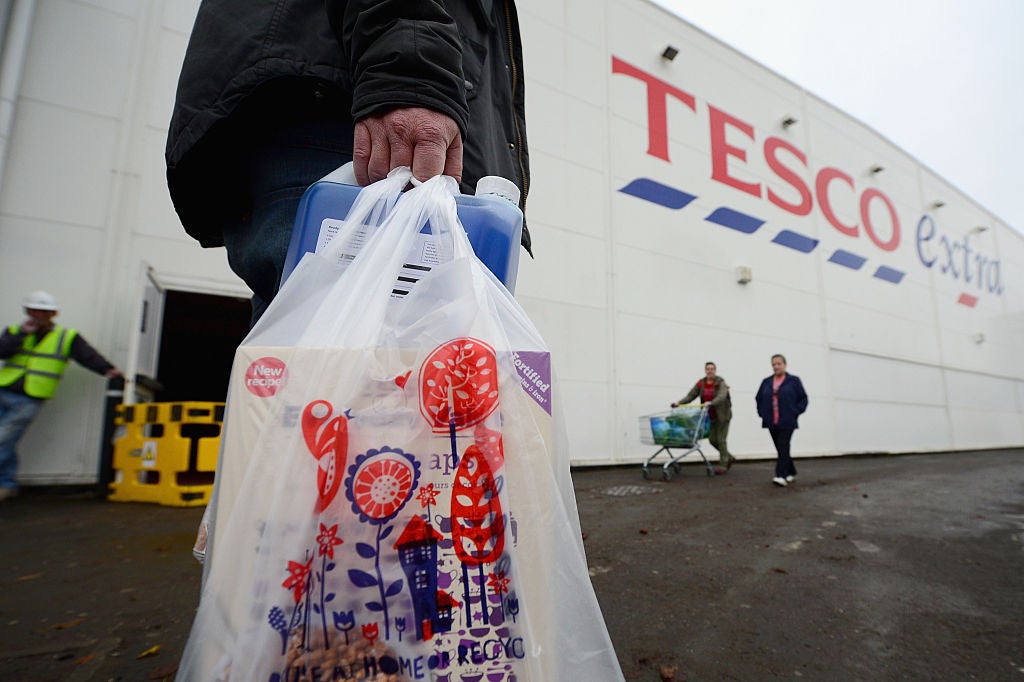 Goods being delivered to Northern Ireland, including ready meals and fresh fruit, are experiencing disruptions due to Brexit, Tesco has said.
Supermarkets have reported problems with post-Brexit arrangements when moving products into Northern Ireland which has remained in the EU single market while the rest of the UK has left.
"Ready meals have been the most affected as they have an eight-day shelf life so any wait is more likely to have an impact," said Tesco CEO, Ken Murphy.
"Some processed meat and some citrus fruit has also been impacted, but it is important to stress that our availability in the Republic and Northern Ireland is strong and is very strong in the mainland UK. We see this as a challenge at the moment, but not a crisis."
He added: "Inevitably there are … teething issues that you would expect with any new process that's been set up at relatively short notice."
This week the British Retail Consortium, the trade body which represents the supermarkets, told MPs that current trading arrangements with the EU were "pretty much unworkable" and called for urgent changes to arrangements for goods heading into Northern Ireland before full border checks are implemented on 1 April.
New trading arrangements were not published in full until 31 December, just a day before businesses had to implement them.
Mr Murphy's comments come alongside the latest figures which revealed record Christmas revenues for the UK's biggest supermarket chain.
Like-for-like sales rose 6.1 per cent in the 19 weeks to 9 January. Online sales grew by more than 80 per cent as staff delivered more than seven million Christmas orders.
Large stores saw sales grow strongly as customers favour bigger but less frequent shopping trips during the pandemic.
Tesco sought to reassure customers about levels of stock, saying that "comprehensive preparations and our strong relationships with suppliers" have resulted in strong levels of availability during the Brexit transition period.
Solid sales figures were offset by the rising cost of the pandemic which Tesco puts at £810m this year, up £85m from its previous forecast.