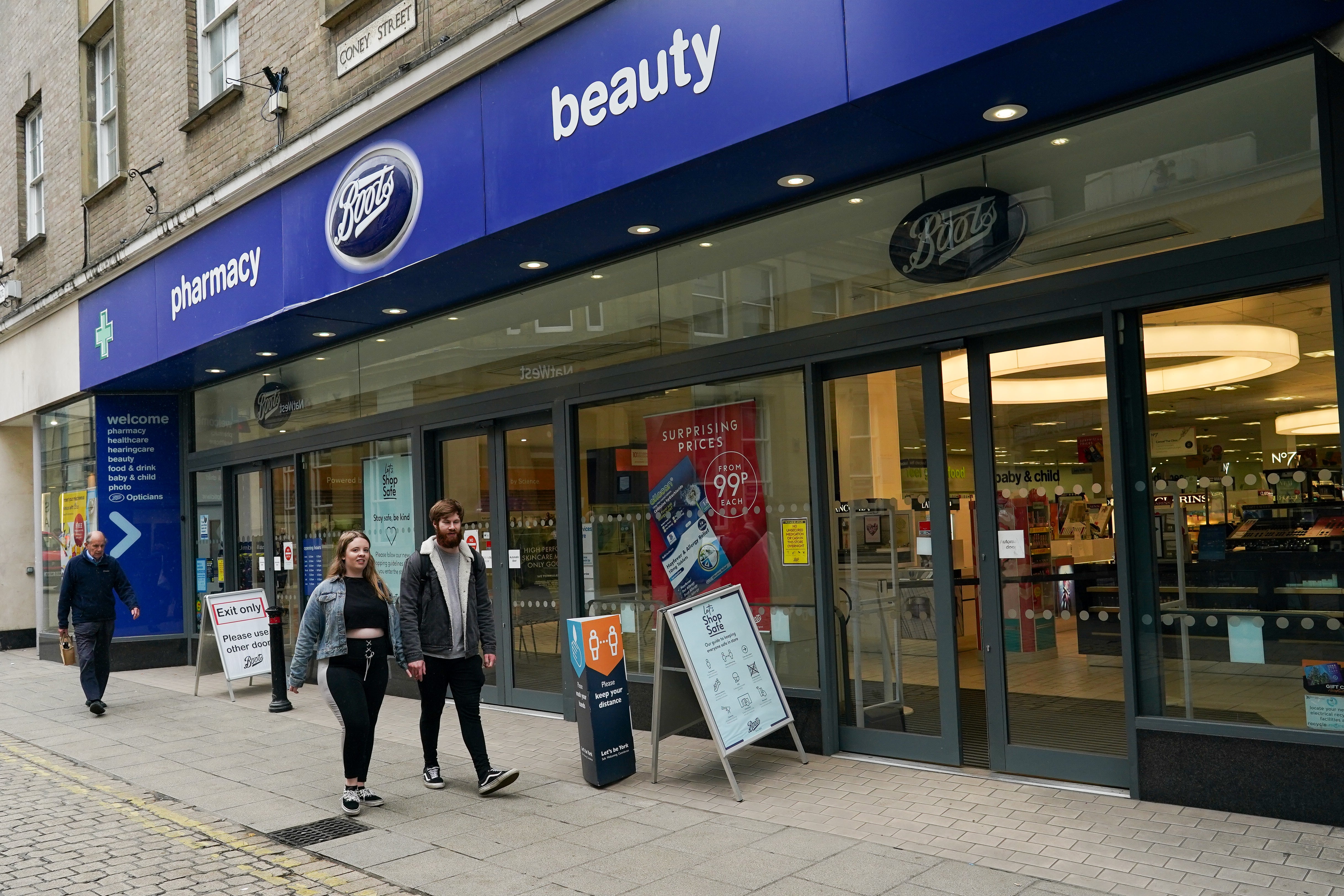 Starting Thursday, hundreds of jabs are expected to be administered through select pharmacies over the next two weeks as the British government races to see everyone in the four most vulnerable groups vaccinated by mid-February.
Boots in Halifax, and Superdrug in Guildford will be among the first to offer the vaccines along with: Cullimore Chemist in Edgware, Andrews Pharmacy in Macclesfield, north London, Woodside Pharmacy in Telford, and Appleton Village pharmacy in Widnes.
Those who are eligible for the vaccine will be contacted and asked to book an appointment through a new national booking service.
Upon booking, residents should be able to choose whether to have the vaccine at a pharmacy or in a GP-led vaccination centre.
In a statement, Health Secretary Matt Hancock said it was "fantastic" to have high street pharmacies helping with the vaccine rollout.
"Pharmacies sit at the heart of local communities and will make a big difference to our rollout programme by providing even more local, convenient places for those that are eligible to get their jab," he said.
The health secretary offered his thanks to pharmacies across the country, noting that "pharmacists have worked tirelessly throughout the pandemic, often acting as the first port of call for medical advice – and often staying open when all around have closed".
Mark Lyonette, the chief executive of the National Pharmacy Association, which represents independent community pharmacies, said: "Community pharmacists are eager to play their part in the COVID-19 vaccination programme, and as trusted health care professionals they will have a key role in achieving widespread uptake.
"We are proud that National Pharmacy Association members – who have been on the health service frontline throughout the pandemic – are joining this great national effort to defeat the virus. This is a proud moment for community pharmacy and a moment of hope for all."
The expansion of the vaccine rollout comes as the coronavirus death toll in the UK reached 84,910, with more than 3.2 million people having tested positive for the virus, according to the Johns Hopkins University's online tracker,
Prime Minister Boris Johnson has told MPs that vaccine distribution "will be going to 24/7 as soon as we can". However, he said that will depend on the supply of doses.
In the meantime, Mr Hancock has said it is "impossible to know" when current coronavirus rules in place, including England's third national lockdown, when will be lifted.
"We will keep the restrictions in place not a moment longer than they are necessary, but we will keep them in place as long as they're necessary," he told Sky News on Wednesday.