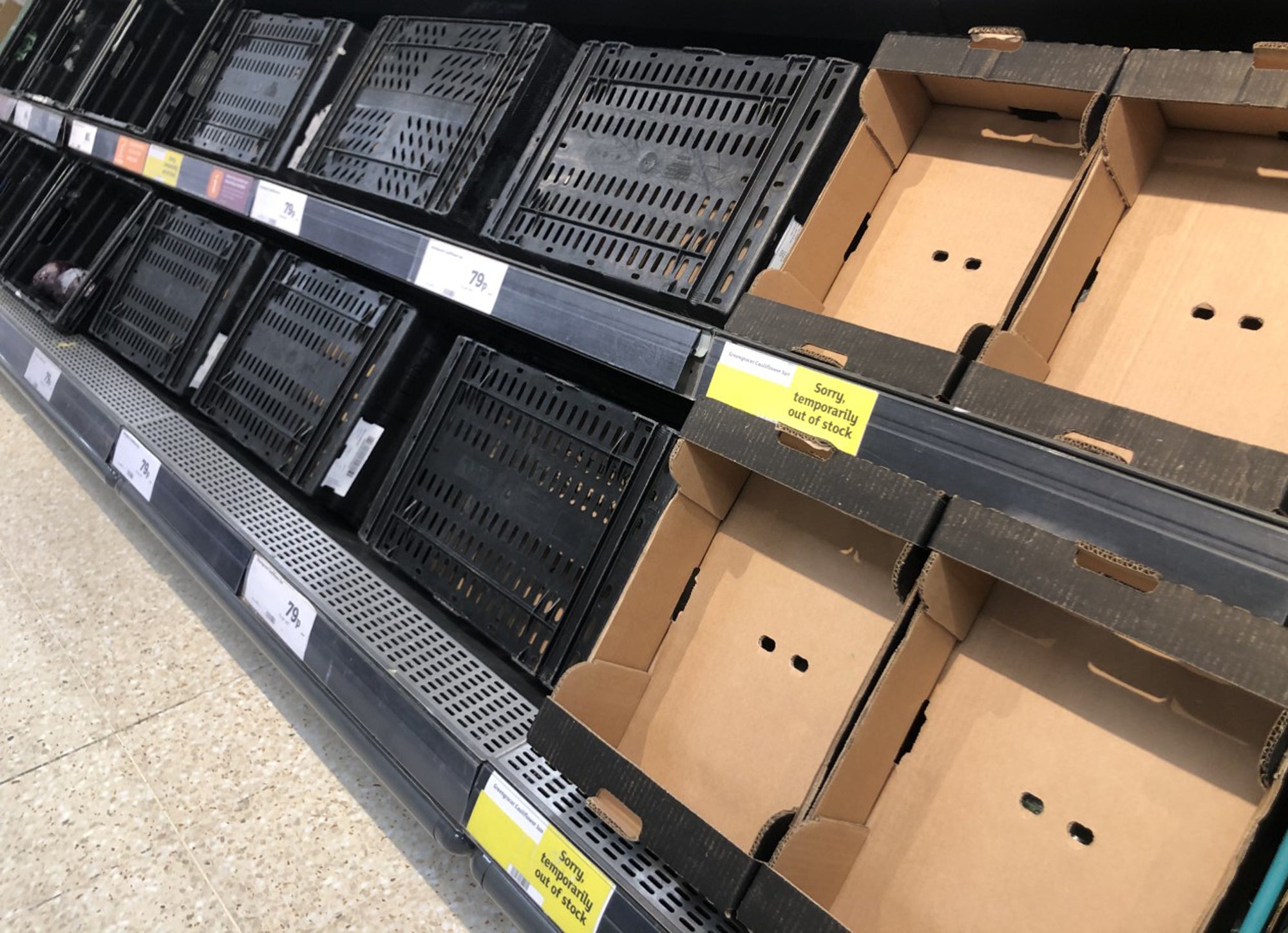 The government needs to act to avert a "major crisis" in Northern Ireland's food supply caused by Brexit, Stormont's agriculture minister has said.
The DUP's Edwin Poots said schools and hospitals were in danger of running out of food because of disruption caused by new bureaucracy.
But other members of the legislative assembly accused him of "scaremongering" and the government said the disruption was just "teething problems".
"It was made very clear to us by the suppliers to both hospitals and schools that if the current arrangement for supermarkets isn't extended in a few months' time that they will not be able to supply our hospitals and schools with food," Mr Poots told BBC Radio Ulster.
"That is a major crisis and I have raised this with [Cabinet minister] Michael Gove.
"Seriously, are we going to have a situation where our hospitals and schools are not able to feed the children at school, they're not able to feed their patients?
"That is an outrageous situation that we in Northern Ireland have been put in as a result of the protocol negotiated between the UK Government and the European Union."
The DUP supported Brexit but opposes the Northern Ireland protocol, which puts extra controls between the territory and the rest of the UK in exchange for keeping the border open with the Republic.
The party wants the UK to invoke Article 16 of the accord to set aside some of its requirements.
There have been widespread reports of fresh food being missing from supermarket shelves and some suppliers refusing to deliver there because of new red-tape.
There have also been problems in other parts of the UK, such as disruption to perishable seafood exports from Scotland to the continent
Seamus Leheny of haulier trade association Logistics UK said: "We need to get a solution in the coming days and weeks, not leaving it to March. The onus is on the Government to give confidence."
He added: "Things are improving, customs processes are improving, I am getting that daily feedback. That is one hurdle becoming a little bit lower for people."


UK news in pictures
Show all 50
Boris Johnson and Mr Gove have both downplayed the problems.
Answering an urgent question on Scottish seafood exports on Thursday, environment secretary George Eustice said: "We are looking very closely with industry on this matter. We are having twice a week meetings with all the key stake holders, all of the key sectors to help them understand these issues.
"Yesterday we had a meeting with the Dutch officials, earlier this week we had a meeting with the French, on Friday we had a meeting with the Irish to try to iron out some of these teething problems."