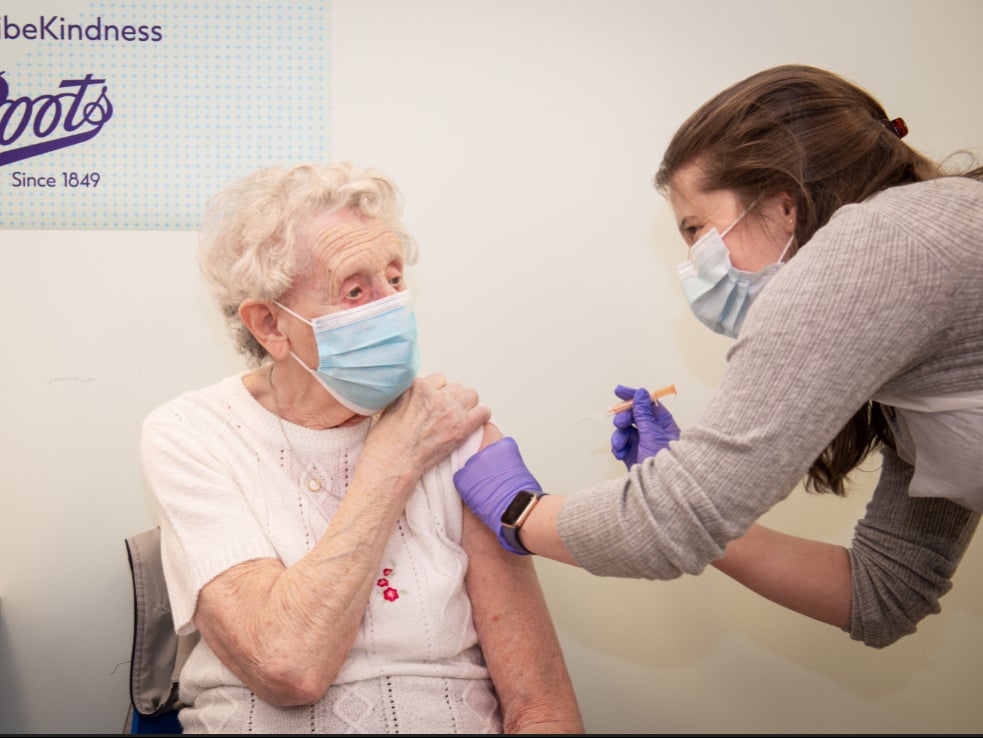 Coronavirus vaccinations to be available 24-7, Boris Johnson says in major U-turn
Travel from Brazil to the UK could be banned in response to a new variant of coronavirus in the South American country.
The measure, potentially also covering Brazil's 10 neighbouring countries, is expected to be considered at an afternoon meeting of the government's key "Covid-O" committee, which oversees restrictions.
Meanwhile, transport secretary Grant Shapps has announced new rules requiring travellers arriving in England to have a negative coronavirus test have been delayed "to give international arrivals time to prepare".
High-street pharmacies have begun rolling out Covid-19 vaccines as the UK's virus death toll has now climbed above 100,000.
Boots and Superdrug branches will be among six stores across England able to administer the jabs, while the government aims to hit its target of vaccinating everyone in the four most vulnerable groups by the middle of next month.
Andrews Pharmacy in Macclesfield, Cullimore Chemist in Edgware, north London, Woodside Pharmacy in Telford and Appleton Village pharmacy in Widnes will be in the first group to give the injections, alongside Boots in Halifax and Superdrug in Guildford.
Boris Johnson told MPs that distribution "will be going to 24/7 as soon as we can" but said supply of doses remained the main barrier.