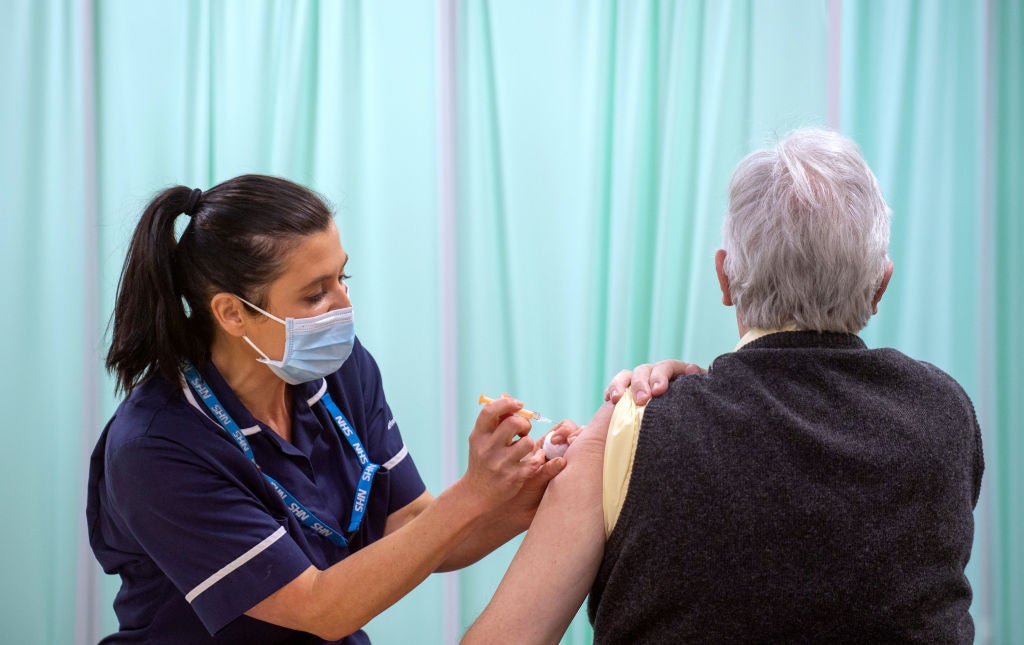 The biggest vaccination programme in British history is underway as the government battles to bring Covid-19 under control.
With hopes of ending a third national lockdown, Boris Johnson has pledged to inoculate everyone in the top four risk categories by mid-February.
Everyone else will be offered a vaccine by the autumn, the government says.
The top four priority groups are:
Care home residents and workers
People aged 80+ and frontline health and social care workers
All those 75 years of age and over
All those 70 years of age and over and clinically extremely vulnerable individuals (not including pregnant women and those under 16 years of age)
According to the Joint Committee on Vaccination and Immunisation, those four groups amount to around 15 million people.
Since the Pzfizer-BioNTech vaccine was first rolled out on 8 December, some 2,639,309 people have received their first injection, according to government figures.
That means some 12 million more people need to get the jab in the next five weeks if the government is to meet its mid-February target.
And to meet that the target, the government on Monday doubled-down on its pledge to vaccine 2 million people per week.
It says this will be made possible by "the rapid expansion of the programme" to include 206 hospital sites where people can get the jab, 50 national vaccination centres and around 1,200 local facilities.
Health secretary Matt Hancock said: "The next few months will present a significant opportunity to turn the tide of battle against Covid – I am looking forward to watching these plans bring more reassurance and hope back to people's lives after a difficult year."
Minister for vaccine deployment Nadhim Zahawi said: "The UK vaccines delivery plan is a culmination of all our hard work so far, and sets some very promising and challenging ambitions for the next few months.
"I have every faith the NHS will rise to the task and meet these ambitions, providing thousands of vulnerable and at-risk individuals that crucial extra protection they need."