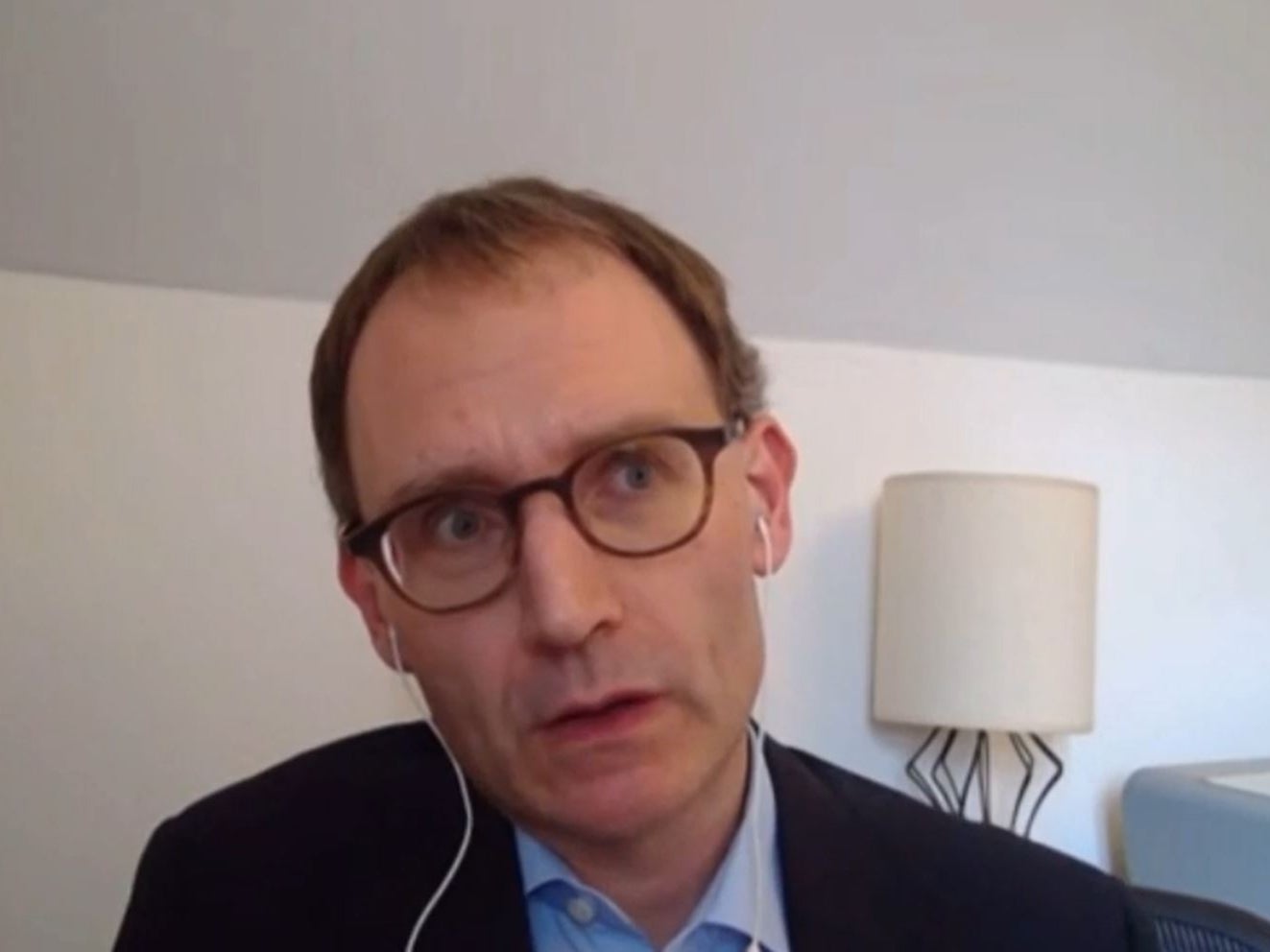 Pressure to ease the curbs as early as the end of February must be resisted, the leading epidemiologist said, agreeing some will be needed for "many, many months to come".
The dismal death toll reached on Wednesday – of 100,000 people dying with Covid-19, on one calculation – had been reached with only 20 per cent of the population infected, Professor Ferguson said.
"We have to get to very high levels of vaccine coverage in those vulnerable groups before we can reduce that risk of having, basically, the same number of deaths again," he warned.
The prime minister has promised a return to something close to life as normal by Easter – with many Tory MPs demanding the lifting of restrictions if the target of vaccinating 15 million people by mid-February is reached.
But Prof Ferguson raised the example of "only 70 per cent of the elderly" having received jabs, adding: "We still get a very large epidemic which, unfortunately, could kill many, many people."
The easing of restrictions would be "a gradual process to the autumn", the expert whose modelling led to the original lockdown last March told BBC Radio 4.
"All groups" feeding modelling and analysis to the Sage advisory group of scientists had the same view of the need to be "very cautious".
The comments come after criticism of Mr Johnson for ignoring the last significant Sage advice – on 18 December, that a tougher lockdown than November's was needed to control the more virulent new variant of coronavirus.
In the Commons, Keir Starmer said: "Instead of acting on 18 December, the Prime Minister sat on his hands for over two weeks and we are now seeing in the daily figures the tragic consequences of that delay.
"How does the Prime Minister justify delaying for 17 days after he got that advice on 18 December?"
Sage advice, in September, that the second lockdown was needed was also rejected by Downing Street until two months later.
Prof Ferguson agreed there was evidence the growth rate in cases and hospital admissions is slowing, with a "sign of plateauing" in some regions.
"It looks like in London in particular and a couple of other regions in the South East and East of England, hospital admissions may even have plateaued, though it is hard to tell if they are coming down.
"It has to be said this is not seen everywhere – both case numbers and hospital admissions are going up in many other areas, but overall at a national level we are seeing the rate of growth slow."