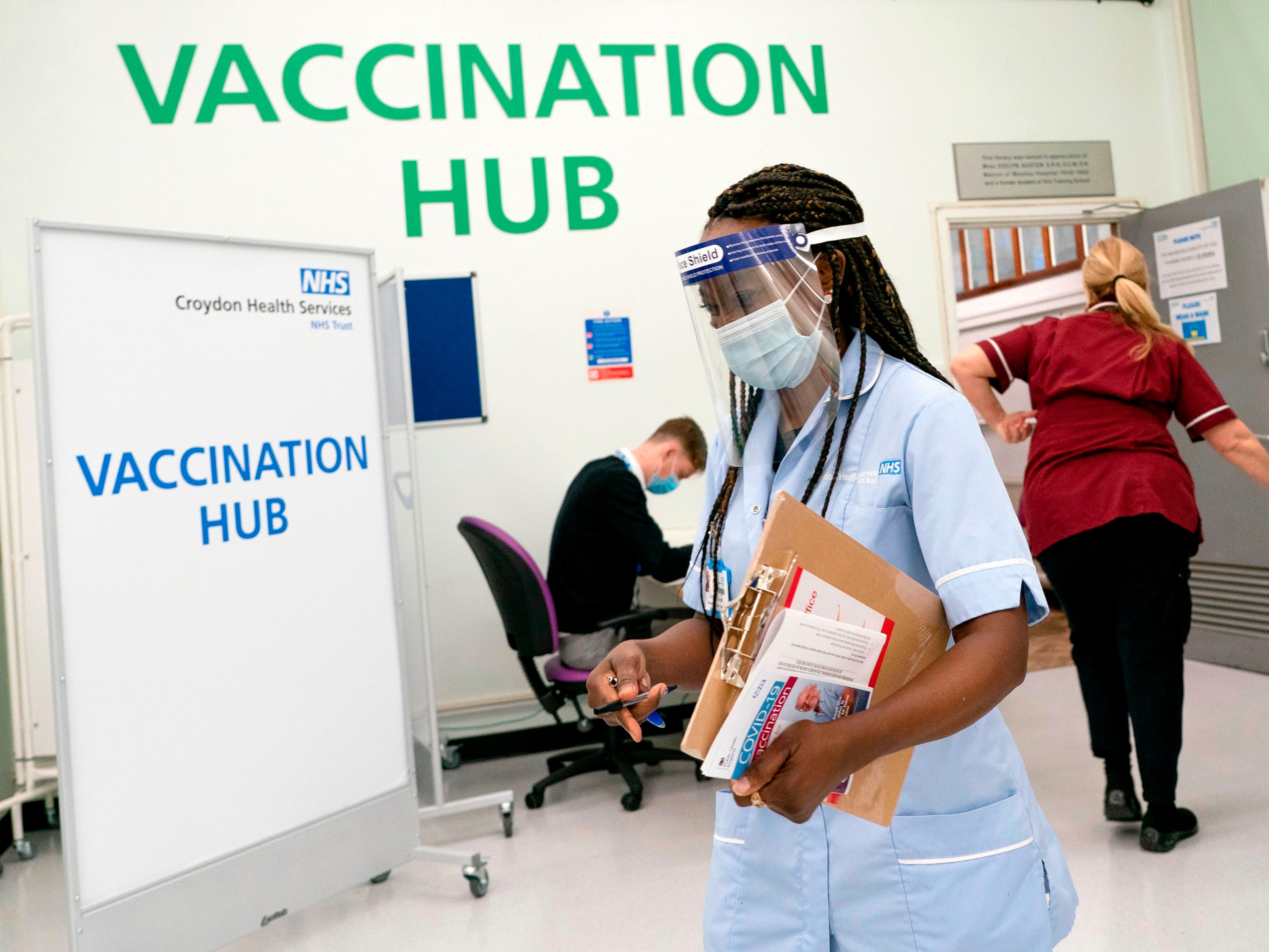 The more I think about the idea of the vaccination hubs that are being set up across the country, the more I am convinced that this is unwise, misguided or even crazy.
Is it such a good idea to encourage the older and more vulnerable members of our community to travel for up to 45 miles to a strange and unfamiliar location? The travel will most likely be made by car which will be driven, in winter conditions, either by themselves or by a friend or relative.
The journey itself presents a risk of accident or breakdown or even risk of contracting Covid-19. When they reach their destination they will come into contact with others who have made similar journeys from other points of the compass. Will they be able to avoid the temptation of comparing their travel experiences?
What about record keeping? Will the records of the vaccinations be efficiently and seamlessly passed to the correct GP practices? Where will the follow-up vaccination shot be carried out and how will this be coordinated? It seems that we may have the makings of a similar shambles as that experienced with track and trace.
Mansfield, Nottinghamshire
Vaccination hub story
I was among the first to have a vaccination at the Stevenage hub on Monday. My wife, whose letter arrived a day later, couldn't book until the following Monday. Including the second vaccine, that's four polluting 64-mile car journeys. Other people's journeys could have been up to 90 miles.
I spent 45 minutes inching forward in a queue, in very cold weather, around two sides of a large building. Although once inside in the warm, it was very efficient and quick.
We have a local health centre within walking distance where we have our annual flu jab. We read that they can't get enough vaccines because of the hubs. Perhaps this all makes sense, but what would be the comparative costs and rates of vaccinations between the two systems?
Brexit whingers
I'm very disappointed by all the whinging about empty supermarket shelves and rising prices following Brexit. And stories of banks and other service companies relocating billions of pounds of business to Europe are missing the point. Why can't people see that these are small prices to pay for the return of blue passports and our new and wonderful ability to ignore rules on the shape of bananas. At last we are returning to the glory days of the British empire when the elite can thrive on the suffering of others. Floreat Britannia!
Hopeless future for UK
Just over a year ago, the prime minister had a walk round a park with Leo Varadkar, came to an agreement during the walk for Britain to exit the EU, and then pushed that agreement through parliament with little time for proper scrutiny.
A few months later, the government announced that it was planning to break international law in a "specific and limited way" because it hadn't understood all the consequences of the deal it had pushed through parliament.
As it turned out, the government was able to withdraw the law-breaking clauses of its new bill because, after a couple of evening meals with Ursula von der Leyen, Johnson was able to present another bill to parliament which would give us access to the sunlit uplands promised to us by the Brexiteers – this time giving parliamentarians less than 72 hours to scrutinise 1,246 pages of legal text before giving it their approval.
Since we finally "took back control" on 1 January there has been a deluge of reports across various media outlets about: shortages in supermarkets, lorries being turned away from ports for not having the correct documentation, lorry drivers having sandwiches confiscated because their contents are not compatible with safety regulations introduced while the UK was a decision-making EU member, Brexit-voting expats living in Spain suddenly finding that their status had changed and that they are now subject to different rules and regulations, EHIC cards no longer valid in Switzerland, Norway or Iceland.
There would undoubtedly have been many more stories if the news was not dominated by Trump's implosion in the USA and by the consequences of our government's continued failures to get a proper grip on Covid-19.
In almost every key decision it has had to take, Johnson's government has shown itself incapable of acting in the national interest and, unfortunately, the opposition has, by and large, allowed them to get away with it.
Regrettably, it is difficult to see any hope for the future of the country without big political and constitutional changes.
UK Covid-19 vaccinations: Latest figures
Rule-breaking nonsense
The reason why people "break" some of the rules is that they make no sense, and do little to suppress Covid-19 transmission. There may actually be a reduced risk for all of us if town and city dwellers drive a little further (alone) to somewhere where they can exercise while maintaining a larger distance from others.
This government seems to believe that it is better that rules be simple than they bring about the desired effect. But then, it's easier for them to be seen to be doing something – anything – than to take the steps actually needed to mitigate this disaster: establish an effective tracing system; remove perverse incentives not to isolate; crack down on mask-wearing; and police capacity limits in enclosed spaces, including public transport. It's not rocket science.
Benefit of the doubt
Let's give Boris Johnson the benefit of the doubt about his bike ride. He is only about 56 and for someone who rides a bike, as he is supposed to do, seven miles is not terribly far, especially if he is accompanied by bodyguards on bikes who no doubt encourage him along.
The ride was on a Sunday and the locked-down streets of London would be relatively quiet and safe for cyclists.
If there is any further doubt, we could ask to see the footage from his helmet camera but he probably forgot to switch it on.