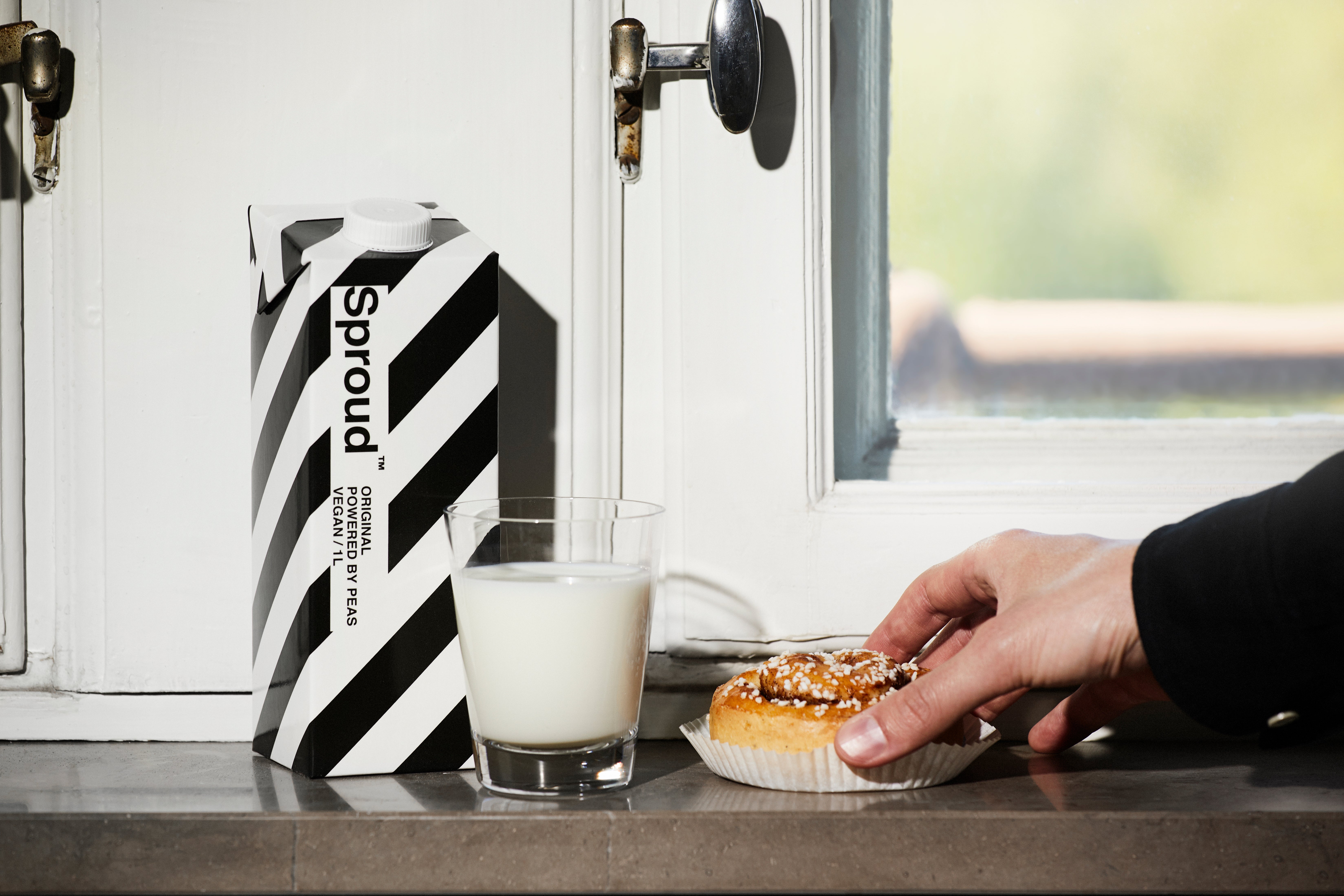 M
aria Tegman, CEO of Sproud, was born on a farm in Ystad, the small coastal town in the south of Sweden that is the setting for the Kurt Wallander mysteries in the novels by Henning Mankell. She is now based in Malmo, where The Bridge (the Oresund Bridge, with the dead body neatly cut in two along the border between Denmark and Sweden) was filmed. Fortunately, not only were no murders committed but no animals were harmed – nor even milked – in the making of Sproud, since it is a new plant-based milk alternative. This is not Scandi noir, it's more Scandi blanc.
Tegman was one of three sisters who did their share of harvesting as they were growing up amid red-painted barns. "But none of us was really interested in that boring farming stuff," she says. By the age of 16, she had made her mind up to be a chef. "But my parents forced me into education." She ended up doing a masters in marketing at the University of Lund and spent a year in France in the Champagne district. "If I had to choose a drink other than Sproud," she says, "it would definitely be champagne."
Which helps to explain how she stumbled into the exceptionally rare job – virtually an oxymoron – of hosting Swedish wine tours at Kronovall Castle. From there it was a short step to working for Orkla, the leading Nordic food company, where she would soon become marketing manager.  "I told them I would only stay for two years," she says. She ended up staying for 15.