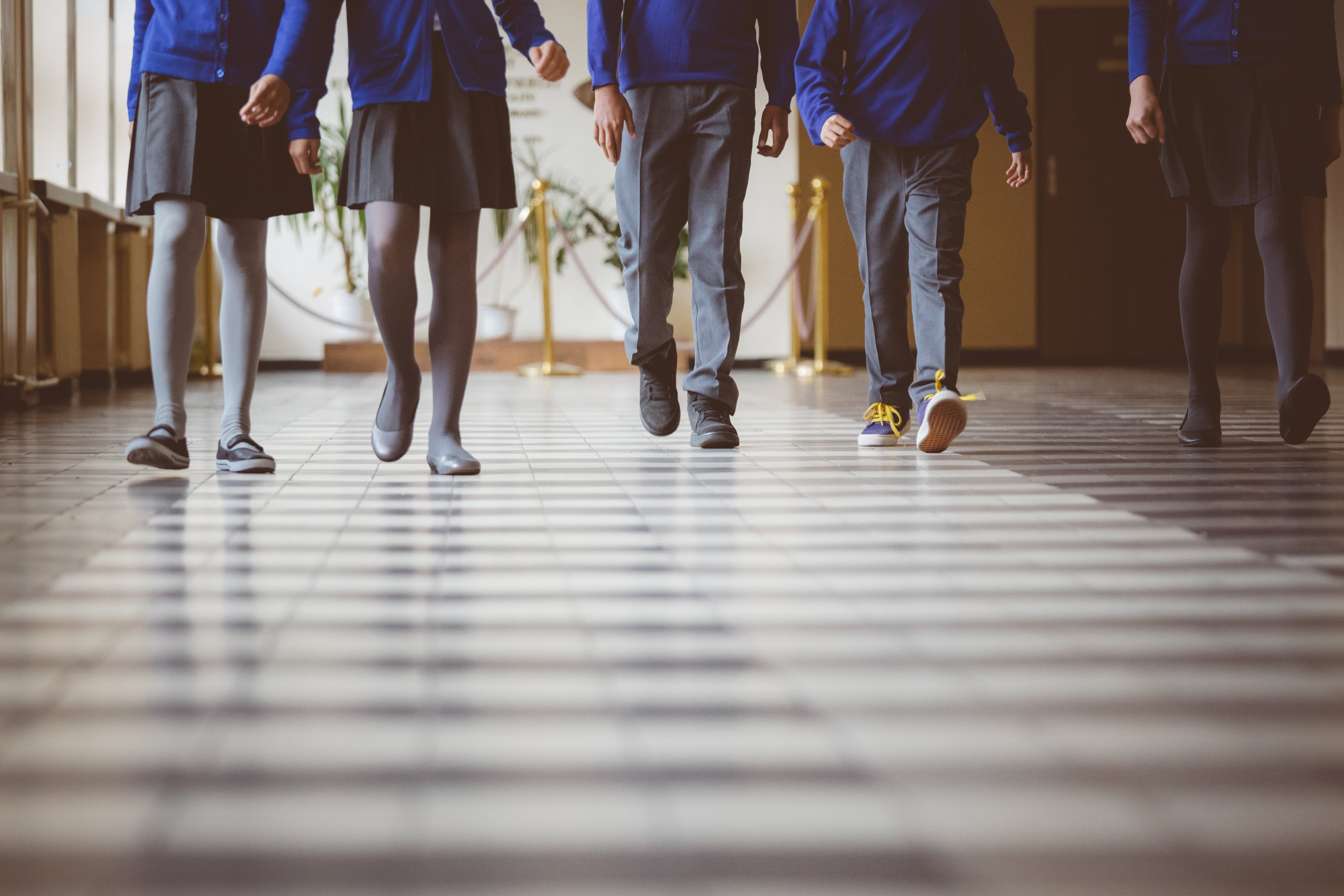 One in five pupils in primary state schools were physically in school on Monday, government data shows, offering a glimpse on school numbers during England's lockdown.
It comes after education unions expressed concerns over the demand for places onsite, after schools move online to all but vulnerable and key worker children until at least mid-February due to the ongoing coronavirus pandemic.
New data from the Department for Education (DfE) shows 14 per cent of state school pupils went into school on 11 January – exactly one week after Boris Johnson announced a new national lockdown for England.
This figure was 20 per cent for primary schools, and 4 per cent for secondary schools.
Meanwhile, special schools had just under 30 per cent of pupils in on Monday, the government data shows.
On Wednesday, Gavin Williamson, the UK education secretary, said that schools were a "safe place" but the decision to move schools online in England had been made to reduce movement within the community as a whole.
He told an education select committee that data showed only 14 per cent of children in schools on Monday, which had had an "immediate impact overall" on transmission.
Since schools were told to push learning online on Monday, fears about the risks of transmission of Covid-19 have been raised amid reports some schools were still welcoming around half – or even more – of their students on site.
Susan Acland-Hood, DfE permanent secretary, said on Monday: "What we see is that the proportion of schools with more than half their children in is around 2 per cent."
The new DfE figures show 11 per cent of primary schools who responded to their survey had less than 10 per cent of pupils attending.
Just under half had less than 20 per cent attendance, while 98 per cent of responding primary schools had less than 50 per cent of pupils in.
Meanwhile, 91 per cent of secondary schools who responded to the DfE poll said they had less than 10 per cent of pupils physically attending on Monday.
In the survey by school leaders' union NAHT, 34 per cent of school leaders said they had more than one third of children still physically in school this lockdown, while 12 per cent said more than 40 per cent of pupils were in.
Additional reporting by Press Association