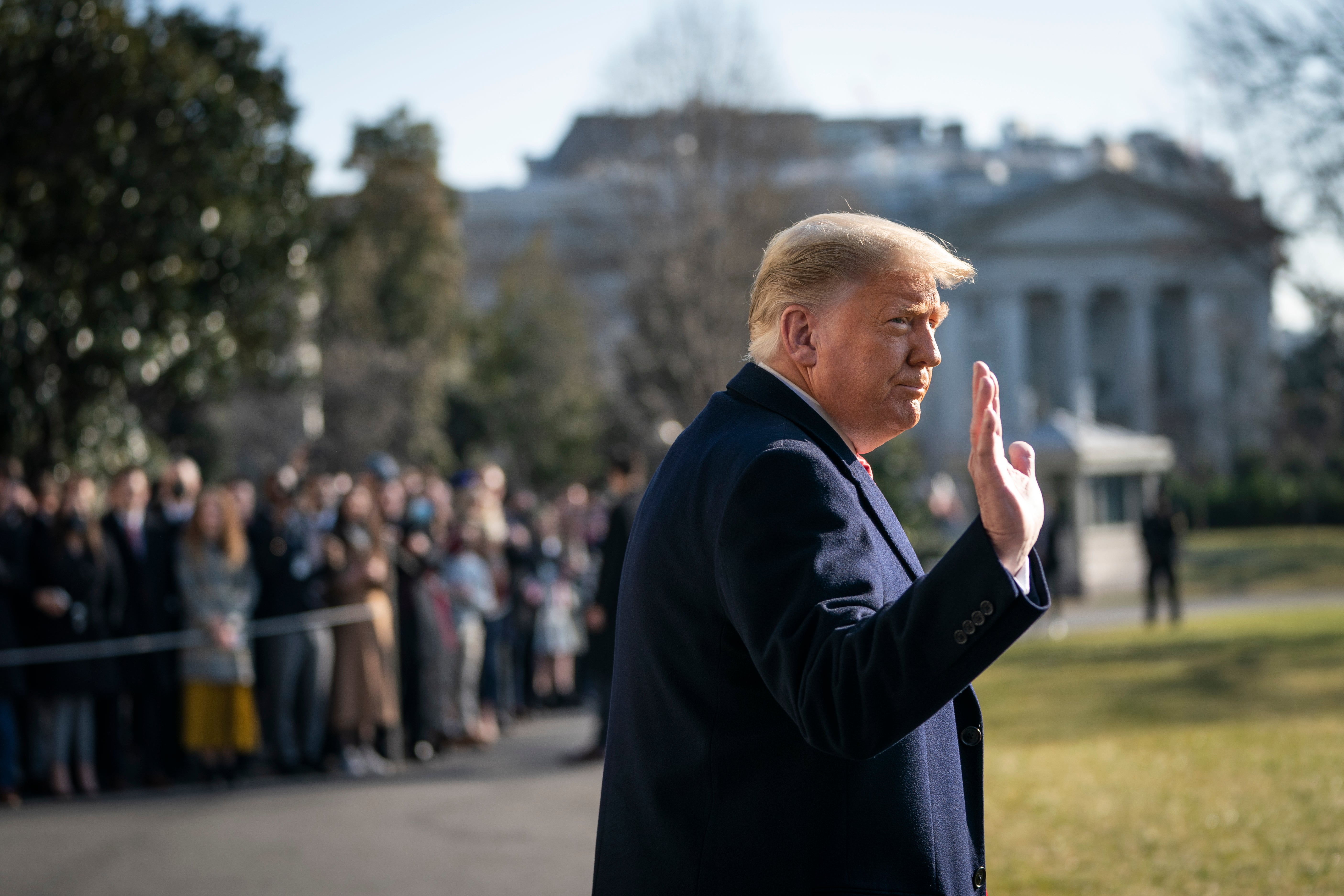 New York City has terminated all business contracts with the Trump organisation, costing them $17m [£12,4m] a year in lost income.
This comes after the violent insurrection at the Capitol when Trump supporters stormed the building, the chaos that ensued left five people dead.
In a speech shortly before the riot, President Trump egged on the crowd, telling them to march to the Capitol.
New York Mayor Bill de Blasio tweeted: "New York City doesn't do business with insurrectionists. We're taking steps to TERMINATE agreements with the Trump Organization to operate the Central Park Carousel, Wollman and Lasker skating rinks, and the Ferry Point Golf Course."
The Independent previously reported that Mr de Blasio said: "The president incited a rebellion against the United States government, clearly unconstitutional act and people died. That's unforgivable."
The Trump organisation has made about $17m from running two ice rinks, a carousel and a golf course in New York City's public parks, according to the most recent financial disclosures reported by The Washington Post.
The contracts include the Wollman and Lasker ice skating rinks in Central Park, the Central Park Carousel, and the Jack Nicklaus-designed Ferry Point golf course near the East River.
Mr Trump was recently banned from Facebook, Instagram, Twitter and other platforms as a result of the riot.
The PGA tour voted on Sunday to remove the 2022 PGA Championship from Mr Trump's New Jersey golf course, the AP reported.
Shopify has also taken down online stores associated with Mr Trump.
In an interview with MSNBC, Mr de Blasio said: "Inciting an insurrection against the US government clearly constitutes criminal activity."
"The City of New York will no longer have anything to do with the Trump organisation," he said.
Mr de Blasio said he expected the Trump organisation to challenge the decision in court but that the city is "on strong legal ground".
Mr Trump's name has previously been removed from private buildings like the Trump SoHo hotel and a few Trump condos in Manhattan, The New York Times reported.
Mr de Blasio said that the deal for the golf course "never should have been made in the first place". City officials said that the contract for the carousel would be cancelled in 25 days and the skating rinks in 30 days. The contract for the golf course could take several months to terminate as it is more intricate than the other contracts.
Mr de Blasio pushed for cutting the city's connections to Mr Trump in 2015 after he disparaged Latinos, but legal experts said then that it would be difficult to make the move stand in court.
The contracts contain language, including words like "arbitrary" and "capricious," that forbids cancelling the deals if it appears to be because of personal animus.