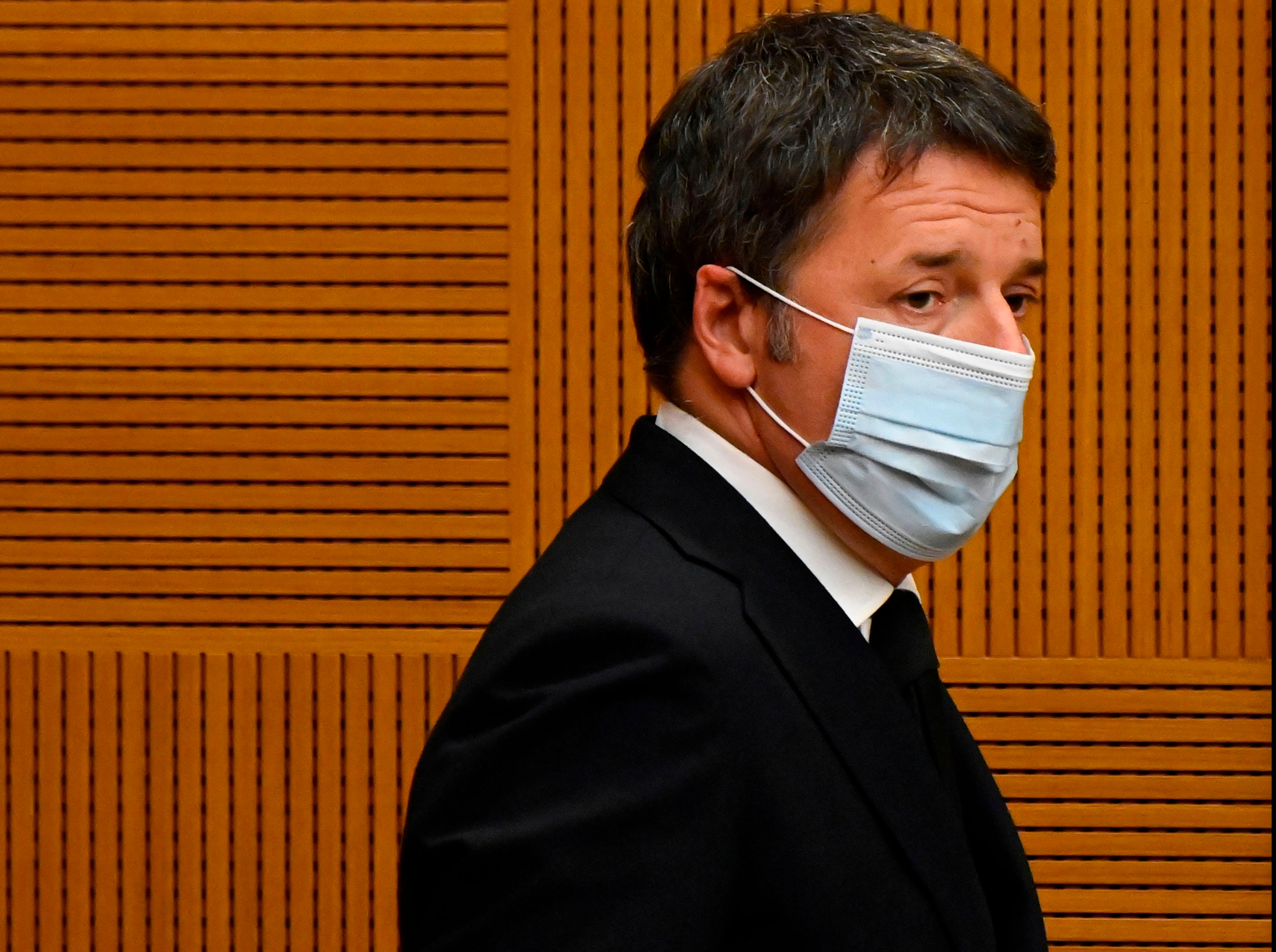 Italy's former prime minister has pulled his party's minister's from the nation's cabinet over the current leader's delegation of EU funds, sparking a political crisis that could see the government fall.
Matteo Renzi announced the farm and family ministers as well as the Cabinet undersecretary would be stepping back from Giuseppe Conte's government after accusing the leader of being heavy handed in his spending of 200 billion euros of EU funding to pull the nation out of economic stagnation.
Conte, previously a lawyer who specialised in mediation, now faces the prospect of his government collapsing for the second time in his leadership – and must now either form a new cabinet, broker a new coalition partnership or head into an early election.
Mr Renzi said his 'Italy Alive' party had grown frustrated with the PM's tendency to govern through decree instead of consulting parliament.
"Italy Alive didn't provoke the political crisis," he told reporters while criticising his former coalition partner.
Ahead of the schism Mr Conte had expressed the desire to sit down with his coalition partners to work out a solution after Mr Renzi's ministers abstained from a cabinet vote on using the funds.
"A (governmental) crisis wouldn't be understood by the country," Conte told reporters.
Meanwhile one of the premier's key coalition partners, the Democrats, came out in opposition to Mr Renzi's move as the nation's coronavirus death toll rose above 80,000. Nicola Zingaretti, the party's leader, said the move "goes against the country".
Any early election is likely to bolster the chances of Italy's right wing and far right movements, with polling suggesting a coalition of the nationalist Brothers of Italy – a party with its roots in Neo-fascism – and Matteo Salvini's anti-immigrant eurosceptic League party could seize power.
"The right (wing) of Salvini and Meloni are uncorking the Champagne," tweeted a prominent Democratic Party lawmaker, Michele Bordo.
Other options open to Mr Conte include appointing independent political figures from outside party politics – with Mario Draghi, the former European Central Bank chief, and Marta Cartabia, who formerly headed Italy's constitutional court among the possible names touted.
Renzi himself led the nation between 2014 and 2016, when he staked his premiership on a constitutional referendum that failed, forcing him to resign and losing power for his then-party, the Democrats.
He later formed Italy Alive, which retains enough support in the Senate to make his party count in Conte's government.
Additional reporting by agency