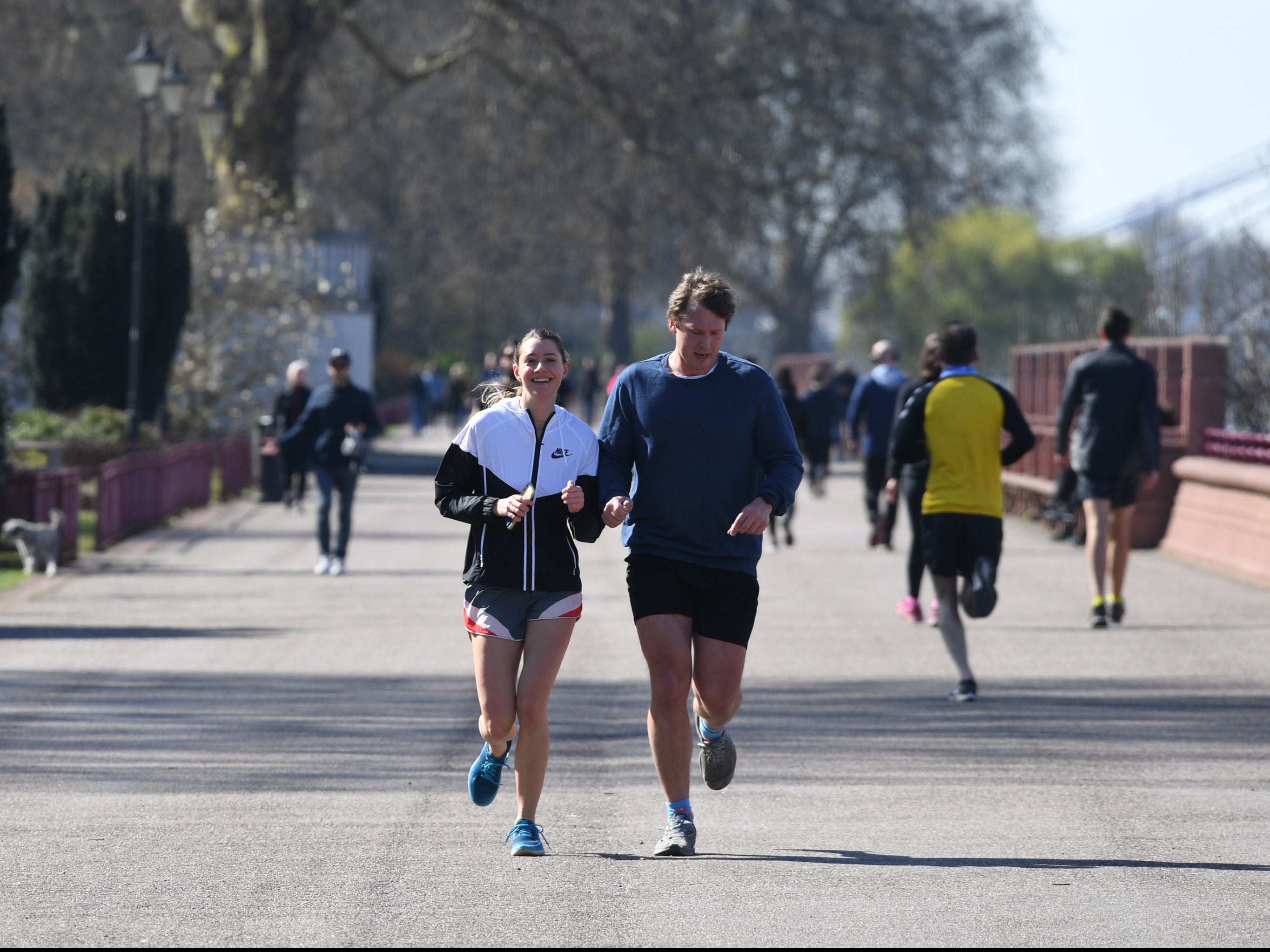 Lockdown rules could be tightened to stop people meeting outdoors and make mask-wearing in shops a legal requirement, according to reports.
Ministers are considering changing the current restrictions to bring them closer to those that applied in March, the Daily Telegraph reported.
The proposals include removing the exception that allows two people from different households to exercise together amid concerns people are exploiting it to socialise with their friends.
Mask-wearing could also be enforced more widely, such as in offices and in queues or other crowded spaces outside. At present the law only applies to shops and public transport.
Supermarkets may also be legally required to enforce mask-wearing and social distancing in their stores, according to The Times.
Other measures might involve abolishing support bubbles, which were first introduced in June so that vulnerable people could get more support, closing nursery schools and shutting up places of worship.
However a Downing Street source told the Telegraph the focus was on enforcing the current rules and "making sure people aren't using their own creativeness to interpret the rules how they want to".
The government's scientific advisers have urged Boris Johnson to strengthen lockdown measures, given that they are less reestrictive than those that applied in March even though the new strain of coronavirus that was first spotted in September is 50 per cent more infectious.
Police attempts to enforce the coronavirus regulations during the third lockdown have been criticised as heavy-handed, after two women were fined for driving five miles to meet up at a beauty spot to go for a walk together while drinking peppermint tea.
While guidance calls on people to 'stay local' when leaving their homes to exerce, the law does not limit the distance someone can travel.
England's chief medical officer, Chris Whitty, has urged people to stay at home as he warned that the NHS is facing "the most dangerous situation" in living memory.
On Friday the UK reported record numbers of daily cases and deaths, and on Sunday the number of Covid-19 patients in hospital has reached a record high in England, at 30,000.