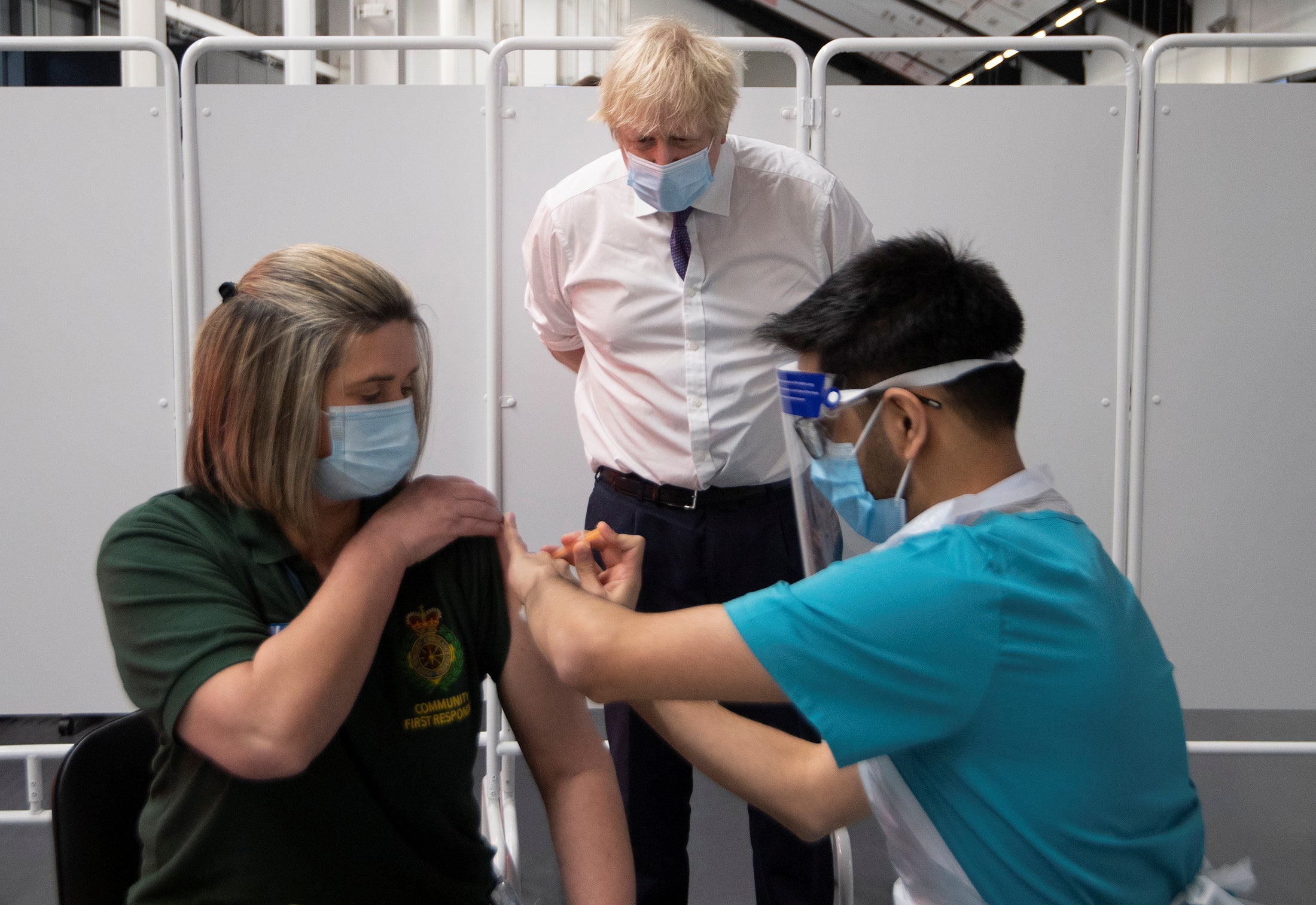 A target to vaccinate 2 million people a week may not be hit until the end of January, ministers have admitted – throwing doubt on the pledge to offer jabs to all the most vulnerable just two weeks later.
Boris Johnson has promised to inoculate the 12 million most at-risk people in England – and 14 million across the UK – by mid-February, to speed up the easing of the third Covid lockdown.
But a new official plan says "by the end of January, our capacity to vaccinate several hundred thousand a day, and at least 2 million people per week, will be achieved".
The government had been warned that it needed to be reaching 2 million a week almost immediately to achieve the ambitious mid-February timetable.
Earlier, the prime minister's spokesman defended not currently offering round-the-clock vaccinations on the grounds there is "not a clamour for jabs after 8pm".
The 47-page plan promises 50 mass vaccination sites, with jabs also available at 206 hospitals and 1,200 local sites – with no-one living more than 10 miles from a vaccine centre.
All adults will be offered a vaccination by the autumn, a task "equivalent to establishing a national supermarket business in less than a month" falling to 80,000 NHS staff and 200,000 potential volunteers so far.