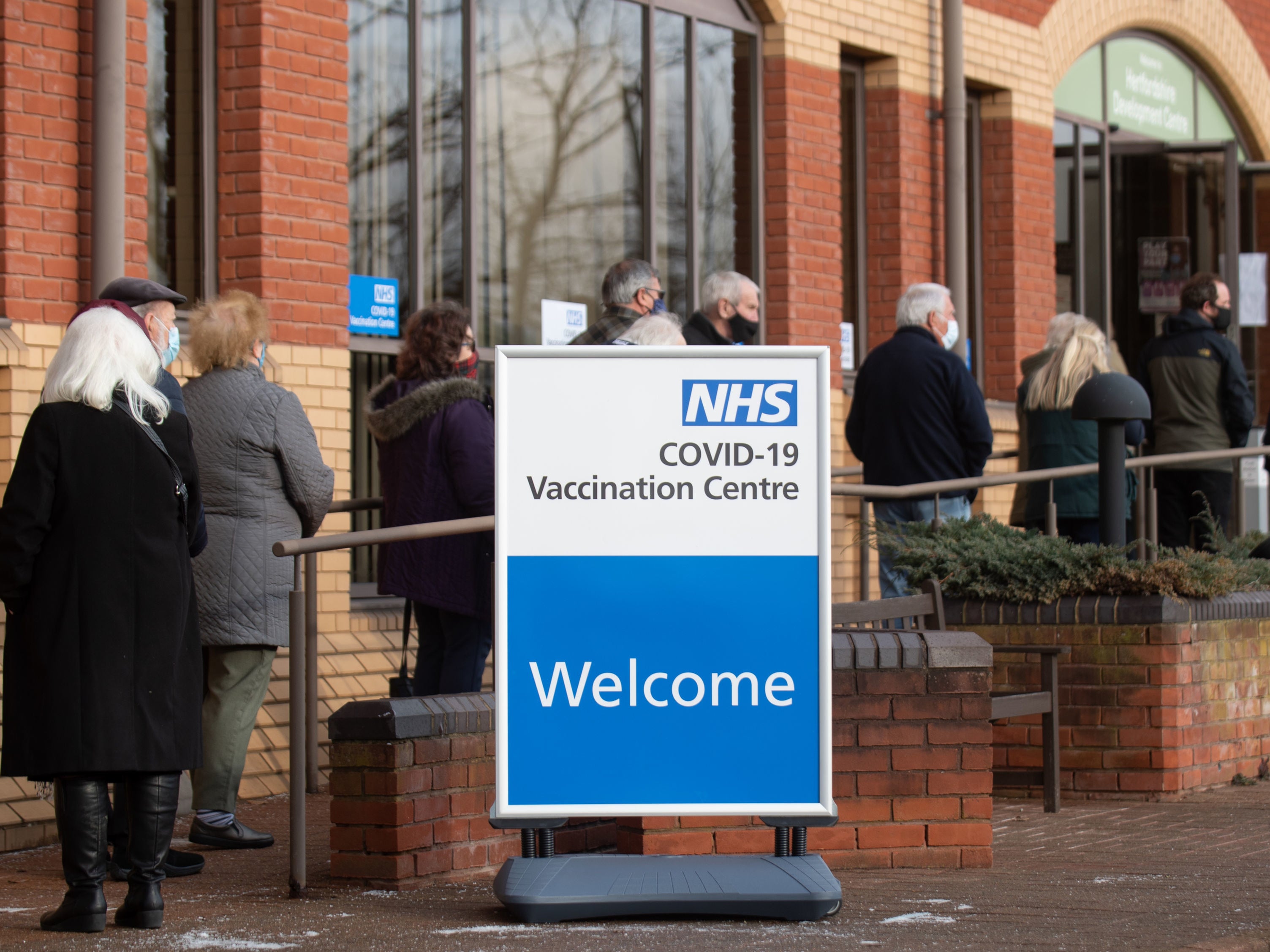 Hancock rules out removing support bubbles
Matt Hancock has dismissed press reports he was considering getting rid of support bubbles and backed supermarkets to ban shoppers who do not wear a face covering.
It comes as ministers are said to be discussing tighter lockdown rules to stop people meeting outdoors and to make mask-wearing in shops a legal requirement.
The current lockdown restrictions in England could be brought closer to those applied during the first national shutdown in March, according to reports.
The proposals for tougher measures include removing the exception that allows two people from different households to exercise together outdoors, while mask-wearing could be enforced more widely, including in offices and queues.
During Monday's visit to a vaccine centre at Ashton Gate stadium in Bristol, Boris Johnson told reporters that about two million people had so far been vaccinated with around 2.4 million jabs across the UK.
His comments came as seven mass vaccination sites, capable of delivering thousands of Covid-19 jabs each week, opened across England.
England's chief medical officer has warned the coming weeks are going "to be the worst weeks" of the coronavirus pandemic for the NHS.
Professor Chris Whitty said that while 18,000 people were in hospital with Covid-19 during the April peak last year, on Sunday there were more than 30,000 beds occupied by patients with the disease.
He said the pandemic was now "everybody's problem" as he urged people to "double down" and stop any "unnecessary contacts".