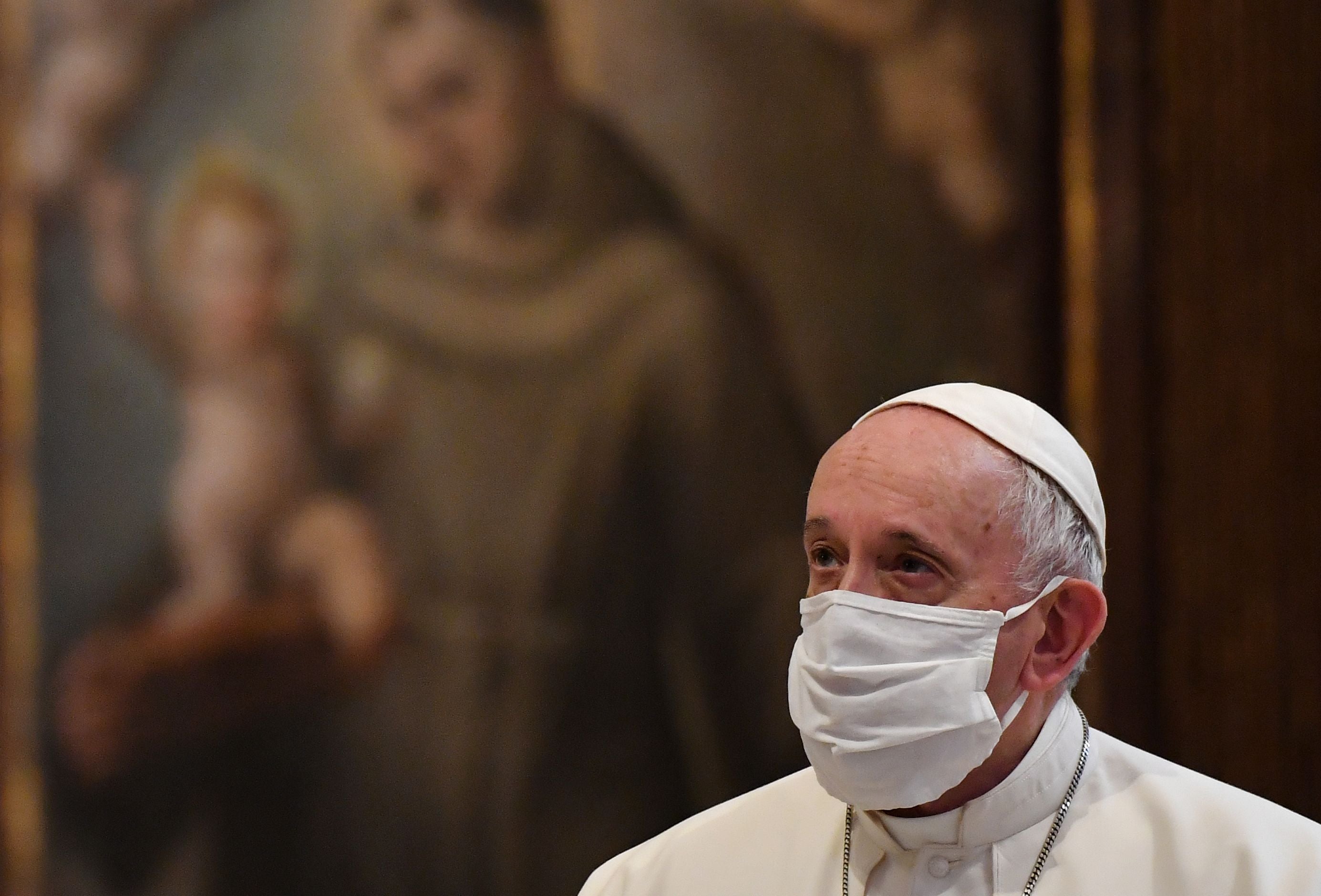 Pope Francis is to become the latest figure to receive the coronavirus vaccine.
The head of the Catholic Church could receive the injection in the coming days, he said in an interview with Italian television channel TG5.
In the interview, which will air Sunday evening, Pope Francis said the Vatican's vaccine rollout would commence next week and that he had already booked an appointment.
While not wearing a mask goes against the Vatican's safety protocols, the state has offered no explanation as to why he has avoided using a face covering.
Once vaccinated with the two doses, the Pontiff may resume international travel, with a trip to Iraq planned for early March. This will be his first trip out of Italy and the Vatican City State since the pandemic began.
The Pope said that he felt "ethically everyone should receive the vaccine". He added that, in not taking the vaccine, people were not only putting their own health at risk, but also that of others.
Pope Francis went on to say that people who refused to take the vaccine when it was known to be safe possessed "a suicidal denialism".
In his Christmas message, the Pope said leaders needed to ensure vaccines were available for all, and pleaded with countries, asking them to cooperate in efforts to put an end to the pandemic.
Inoculating the Pope is the latest step in the Catholic Church's endorsement of the vaccine. In December, the Vatican's doctrinal watchdog announced that it was "morally acceptable" for Catholics to receive vaccines made using cell lines taken from aborted fetuses.
A royal source said the Queen announced their having taken the vaccine to help prevent further speculation.
This was an unusual move as Buckingham Palace does not normally reveal medical details about the monarch.