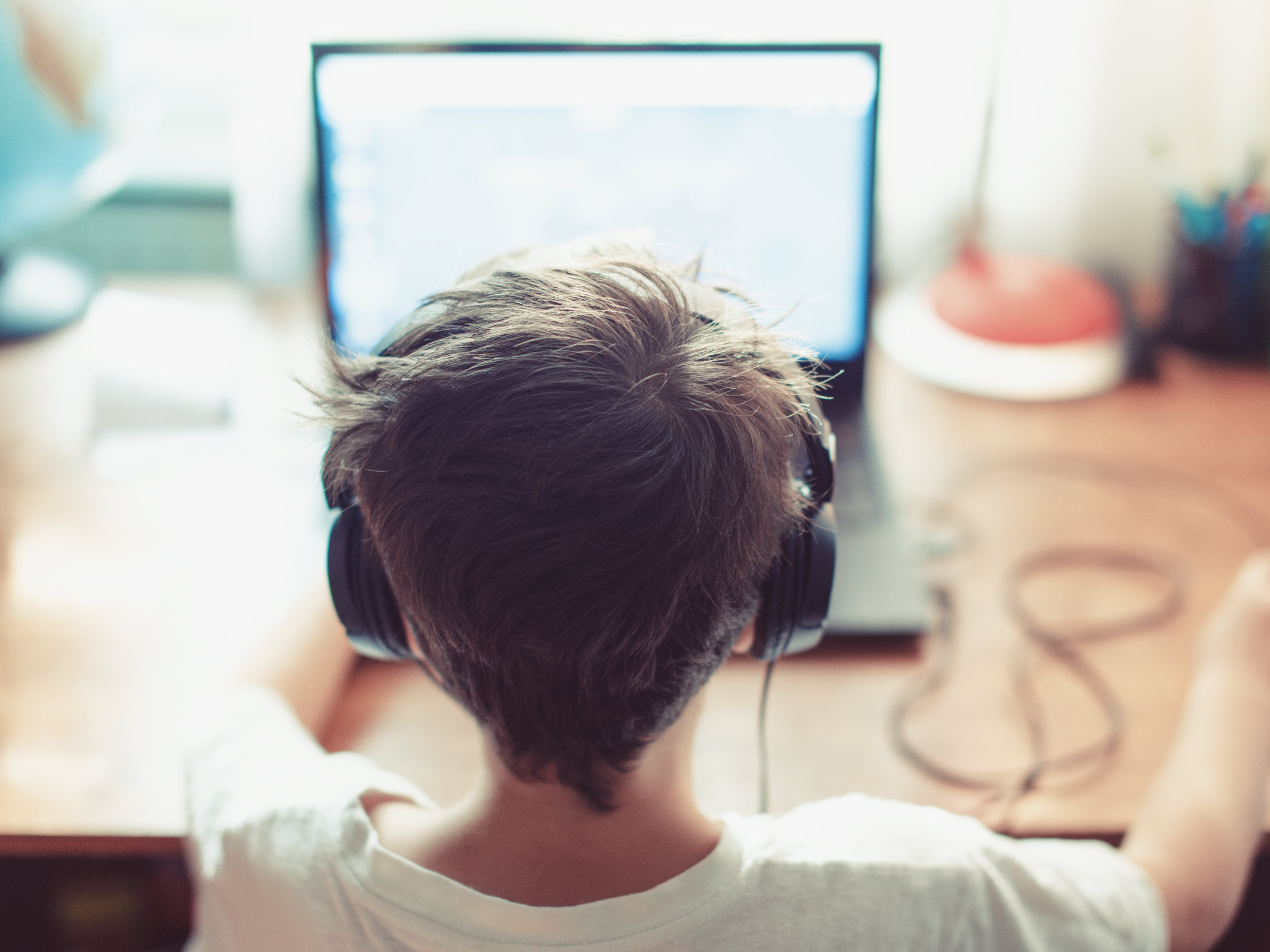 The government is facing a legal challenge as campaigners claim children from low-income and black, Asian and minority ethnic (Bame) families are being "forced" into schools during England's lockdown.
The challenge comes as schools across the country moved online-only until at least mid-February, with only key workers' children and vulnerable students allowed to attend in person.
Government guidance said schools were expected to "strongly encourage" vulnerable children to attend class, which could include "pupils who may have difficulty engaging with remote education at home" due to a lack of devices or a quiet space to study.
The Good Law Project has launched legal action over guidance it said "forces working-class and Bame children into school at the height of a deadly pandemic" while those who can afford devices can stay at home.

"We all know that health outcomes for working class and Bame families are especially poor," Jolyon Maugham QC, the organisation's director, said.
"Forcing children of those families to go into school at the height of a pandemic because government can't or won't provide devices for them looks suspiciously like sacrificing their health to protect its reputation."
The Good Law Project said it had also started legal action over the government's "failure" to make sure all children could access education online.
The Department for Education (DfE) said last weekend it had delivered 560,000 laptops and devices to schools to support remote learning, with another 100,000 due to arrive this week, and was on track to reach its target of 1 million delivered by the end of the academic year.
According to estimates from Ofcom, between 1.14 million and 1.78 million children in the UK do not have home access to a laptop, desktop or tablet.
But headteachers told The Independent it was not explicitly clear in original first lockdown guidance that children without devices could fall under the vulnerable category, and concerns have been raised over what this would mean in practice for school numbers.
The Good Law Project launched a legal challenge last spring to ensure access to online learning for all children, but said it pulled that litigation after receiving assurances from the government disadvantaged children would get laptops and wireless routers.
A DfE spokesperson said: "We are acutely aware of the additional challenges faced by disadvantaged children during this crisis and have put in place measures to mitigate the impact on them. That includes buying more than one million laptops and tablets for schools and colleges to distribute, and partnering with the UK's leading mobile network operators to provide free data to disadvantaged families which will support access to education resources."
"We have continually assessed the impact of the national restrictions and access to education on all pupils. As part of that effort we have commissioned an independent research and assessment agency to provide a baseline assessment of catch up needs and monitor progress over the course of the year to help us target support."
They added: "Schools have been closed to most pupils during the lockdown not because they are unsafe, but because the government is taking every possible measure to reduce cases in the community and protect the NHS. They are providing pupils with online lessons in line with strengthened minimum standards of remote learning."