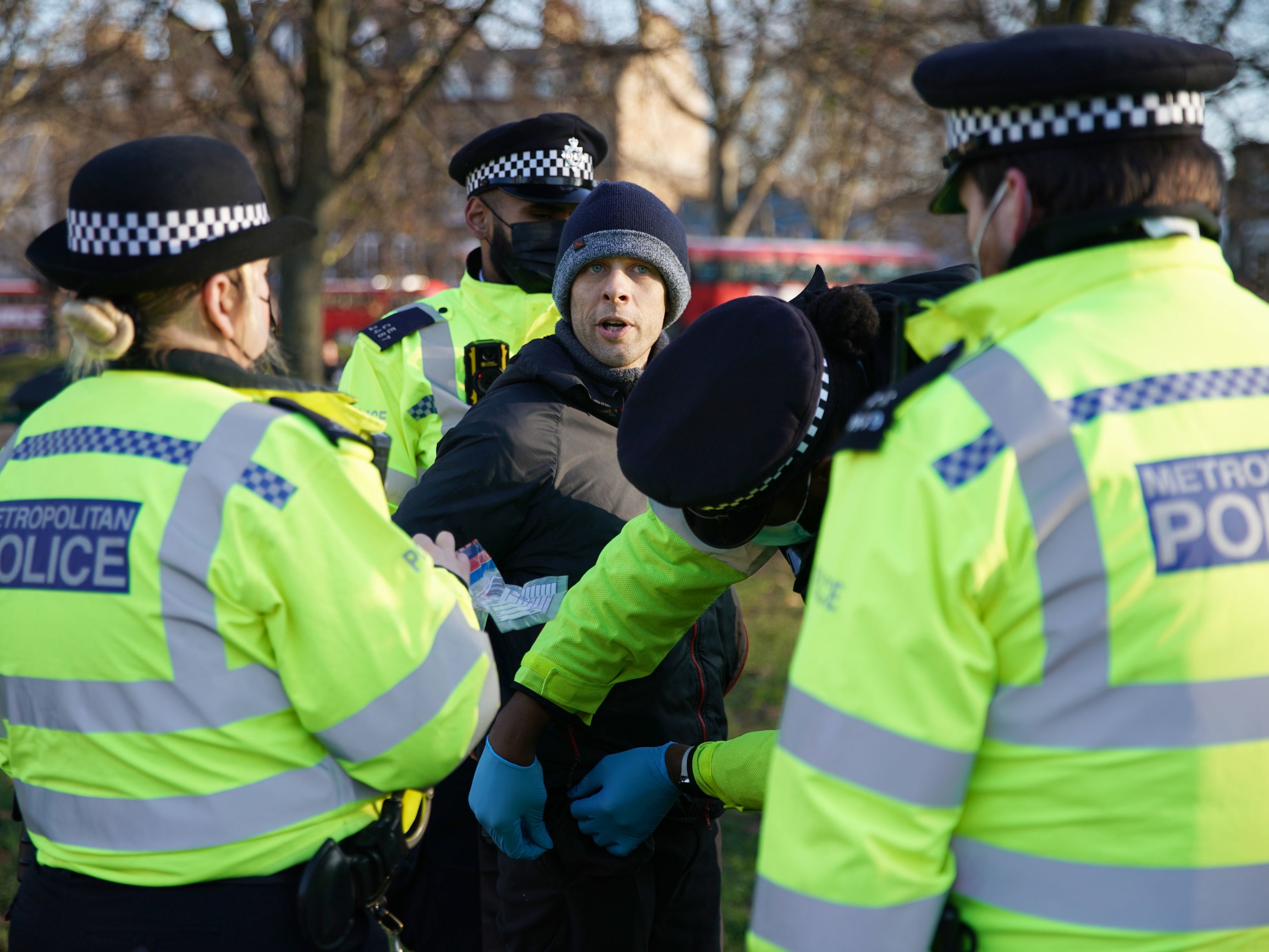 Police officers only have to issue a single warning before fining people breaching coronavirus rules during the national lockdown, according to new guidance.
The advice issued to chief constables across the country has been amended to state that enforcement does not require "repeated attempts" to encourage members of the public to comply with the regulations.
It marks a strengthening of the guidance prepared by the College of Policing and the National Police Chiefs Council, as the government stepped up its efforts to ensure people stay at home to prevent the spread of Covid-19.
However, the document, Tier 4 National Lockdown, still states that fines should be issued "as a last resort" following an initial response based on the principle of engaging, explaining and encouraging.
Police forces have been criticised for heavy-handed attempts to enforce the rules by fining two women for driving to a beauty spot five miles from their homes for a walk and threatening to issue penalties to people throwing snowballs.
Home secretary Priti Patel said tougher enforcement was needed because of the rapid spread of the virus across Britain, with a record 1,325 deaths and 68,053 cases reported on Friday.
"The tragic number of new cases and deaths this week shows there is still a need for strong enforcement where people are clearly breaking these rules to ensure we safeguard our country's recovery from this deadly virus," she said.
"Enforcing these rules saves lives. It is as simple as that. Officers will continue to engage with the public across the country and will not hesitate to take action when necessary."
The new guidance issued to police on 6 January, first reported in the Daily Telegraph, includes the statement: "If the individual or group does not respond appropriately, then enforcement can follow without repeated attempts to encourage people to comply with the law."
Scientists have urged Boris Johnson to strengthen the coronavirus restrictions because the national lockdown was "still allowing a lot of activity which is spreading the virus".
Both Professor Susan Michie, who sits on the Scientific Advisory Group for Emergencies (Sage), and Professor Robert West, a member of the Scientific Pandemic Insights Group on Behaviours (SPIGB), said the current measures were less strict than those imposed in March even though the new Covid variant is 50 per cent more infectious.