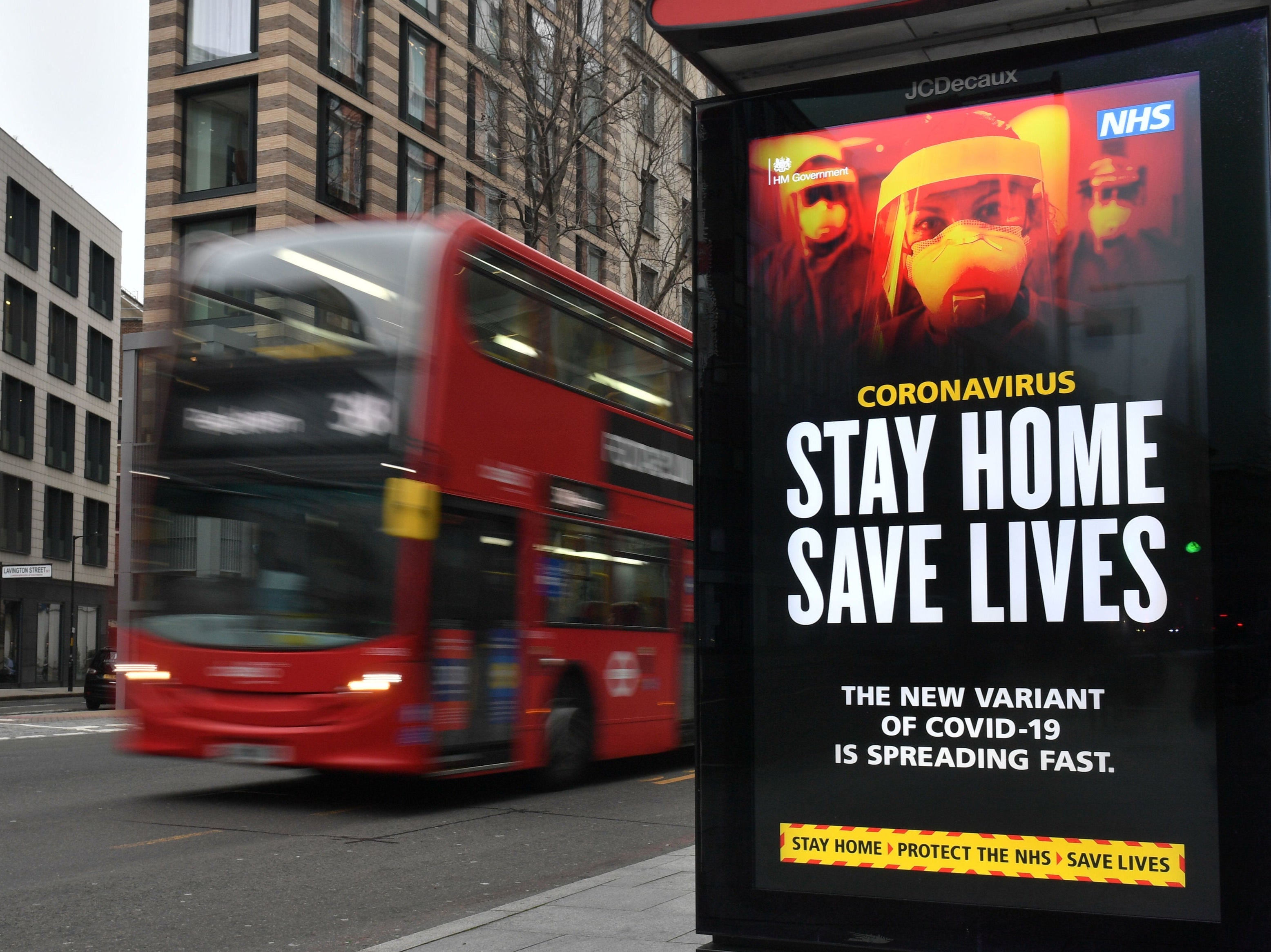 Major new TV campaign to warn public to stay at home
UK lockdown enforcement is "too lax" to control the spread of coronavirus and restrictions as tough as those seen in March are needed to bring down infection rates, a Sage member has warned.
"You put those two things together, alongside the NHS being in crisis, we should have a stricter rather than less strict lockdown than we had back in March," Ms Michie warned.
It came after London mayor Sadiq Khan declared a "major incident" in the capital due to pressure on the NHS from Covid-19.
Data from the Office for National Statistics this week suggested that as many as one in 30 Londoners have the virus, while there were more than 7,000 people in hospital with Covid-19, as of Friday.