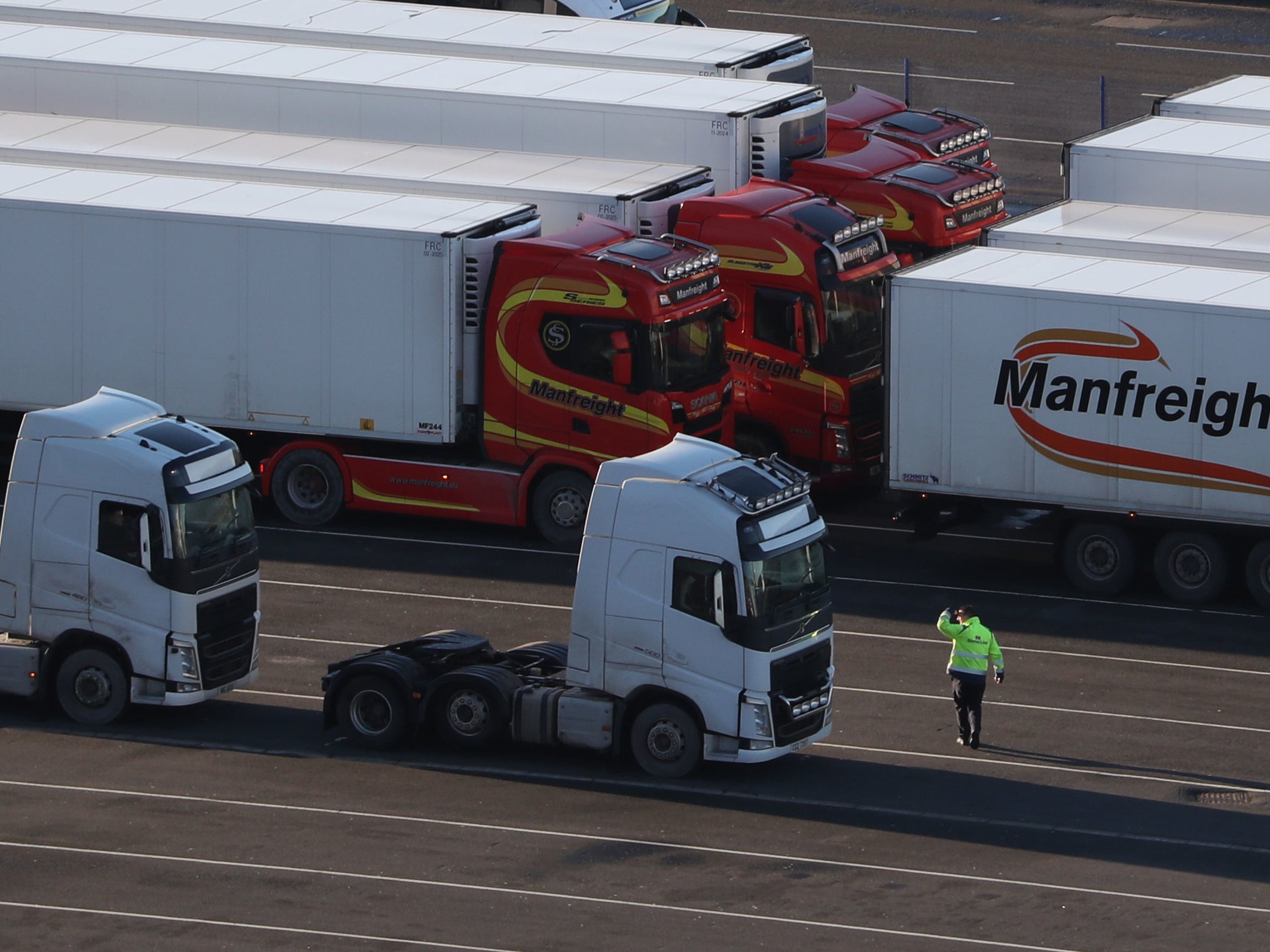 Brexit Briefing: The end of the transition period
The Brexit campaign group Leave.eu has moved its internet registration to the Republic of Ireland in order to keep its .eu domain name after the UK left the European Union.
The group was founded by businessman Aaron Banks and supported by Nigel Farage and has pushed for the hardest possible Brexit since it pushed for Leave in the 2016 referendum.
Meanwhile, hauliers have warned they are being "overwhelmed" by red tape due to new checks on deliveries to Northern Ireland from the rest of the UK.
Industry body Logistics UK said deliveries were being delayed as lorries arrived in Belfast with incomplete paperwork after the end of the transition period on 31 December.
It comes as Debenhams announced it was suspending online sales to Ireland due to "uncertainty" about the new rules, which mean some products are now subject to tariffs, and other major retailers were reported to be considering similar steps.