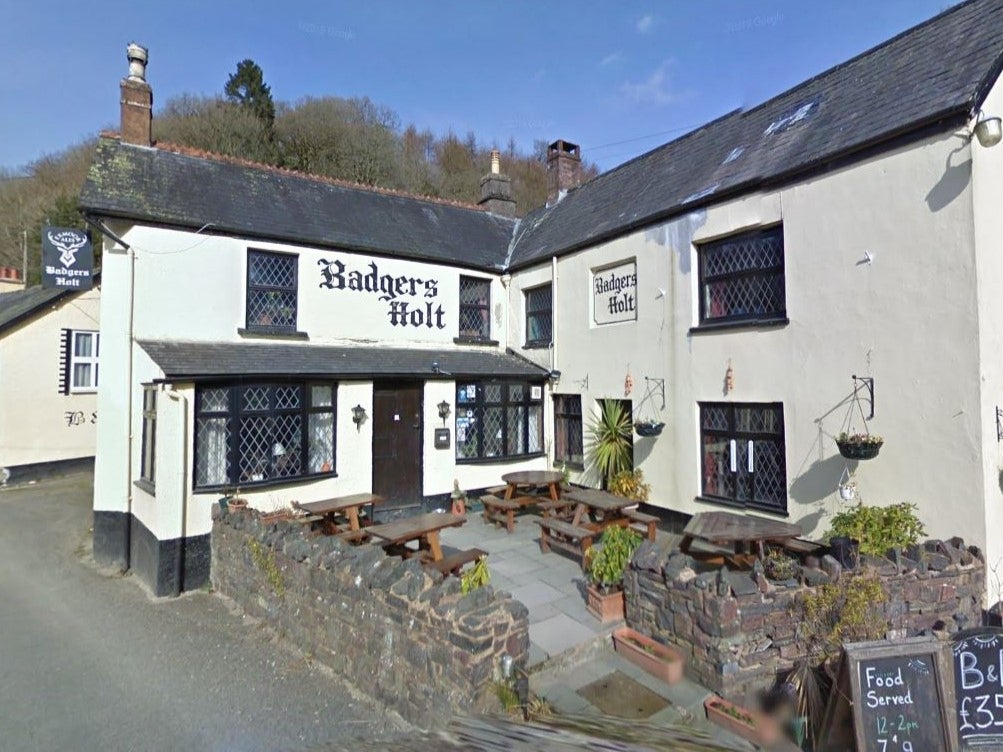 A pub landlord told a whole village to "f*** off" after he was wrongly reported to police for breaching Covid rules.
Keith Waterhouse, 56, posted an angry letter on the parish noticeboard in Bridgetown when officers visited the Badgers Holt on Exmoor for a second time.
He wrote: "Dear village, whoever the nasty, vindictive b****** is that reports me to the police for a completely incorrect breach of Covid rules, have the ******** to talk to me first and find out the truth.
"And secondly, oh just f*** off."
The anonymous informant is said to have told police that Mr Waterhouse had broken the rules by allowing his daughter to stay with him at the pub.
Mr Waterhouse, a former science teacher and parish councillor, said his daughter was allowed to visit because she was part of his "bubble".
"She first came to see us in August and some nasty person in the village phoned the police," he explained.
"She was allowed to be here then and she's now living here. There has been no breach of the Covid rules."
He added: "I am now trying to find this nasty vindictive person but I don't know who it is.
"I will find out who it was. This is such a quiet backwater village but my note was taken off the noticeboard within hours. It maybe a bit aggressive, but they deserve it.
"The village is made up with retired people who have all got issues with worrying about Covid and that is entirely reasonable. But we have been closed the whole thing and don't go and see anyone.
"I am very tempted to put another notice – telling whoever was responsible to pack their bags."
Mr Waterhouse said he was not worried about "p***ing off the rest of the village" because "all the people talking about it do not come into the pub".
"I have been here 15 years and know how the land lies," he added.
He also said he was not aware that anyone had any issues with him and his daughter.
"If they want to confront me and say what the grudge is, I would be happy to have that conversation," Mr Waterhouse said.
"But they are doing it secretly so I don't know who I am dealing with or what the problem is. Hence the note. I realise it comes across as a bit aggressive but that's the way I felt."
Additional reporting by agencies