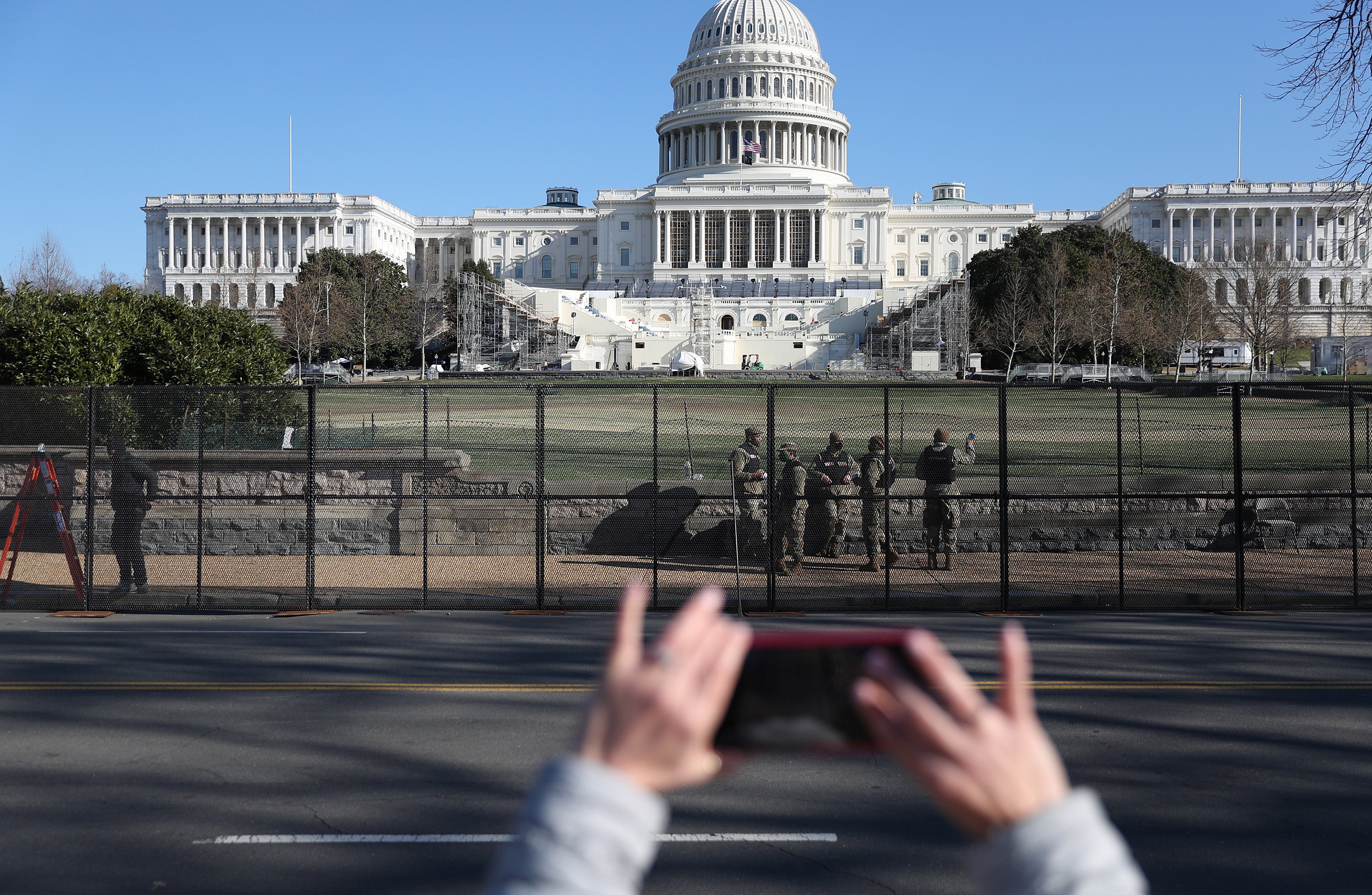 Trump supporters clash with police on Capitol steps
Joe Biden has branded the Trump rioters as "domestic terrorists" as the identities of the four people killed during the violence in Washington DC were revealed.
Metro City police confirmed that Benjamin Phillips, 50, of Schuylkill County, Pennsylvania, died of a medical emergency along with Kevin Greeson, 55, of Alabama and Rosanne Boylan, 34, of Georgia.
Air Force veteran Ashli Babbitt, 35, of San Diego, California, was shot and killed at the US Capitol building.
The attack at the heart of US democracy by far-right groups including the Proud Boys, who boasted of causing "absolute terror", has received international condemnation, while former presidents Barack Obama and Bill Clinton have directly blamed Donald Trump's incendiary and baseless claims of election fraud for the violent scenes.
Mr Trump was suspended from Twitter after he described protesters as "very special", told them "we love you" and repeated his false assertions over the election in a video message meant to calm the situation. He has since been indefinitely banned from Facebook and Instagram.
A raft of administration officials have resigned in wake of the violence, including deputy press secretary Sarah Matthews, first lady Melania Trump's chief of staff Stephanie Grisham, White House social secretary Rickie Niceta and Mr Trump's former acting chief of staff Mick Mulvaney.