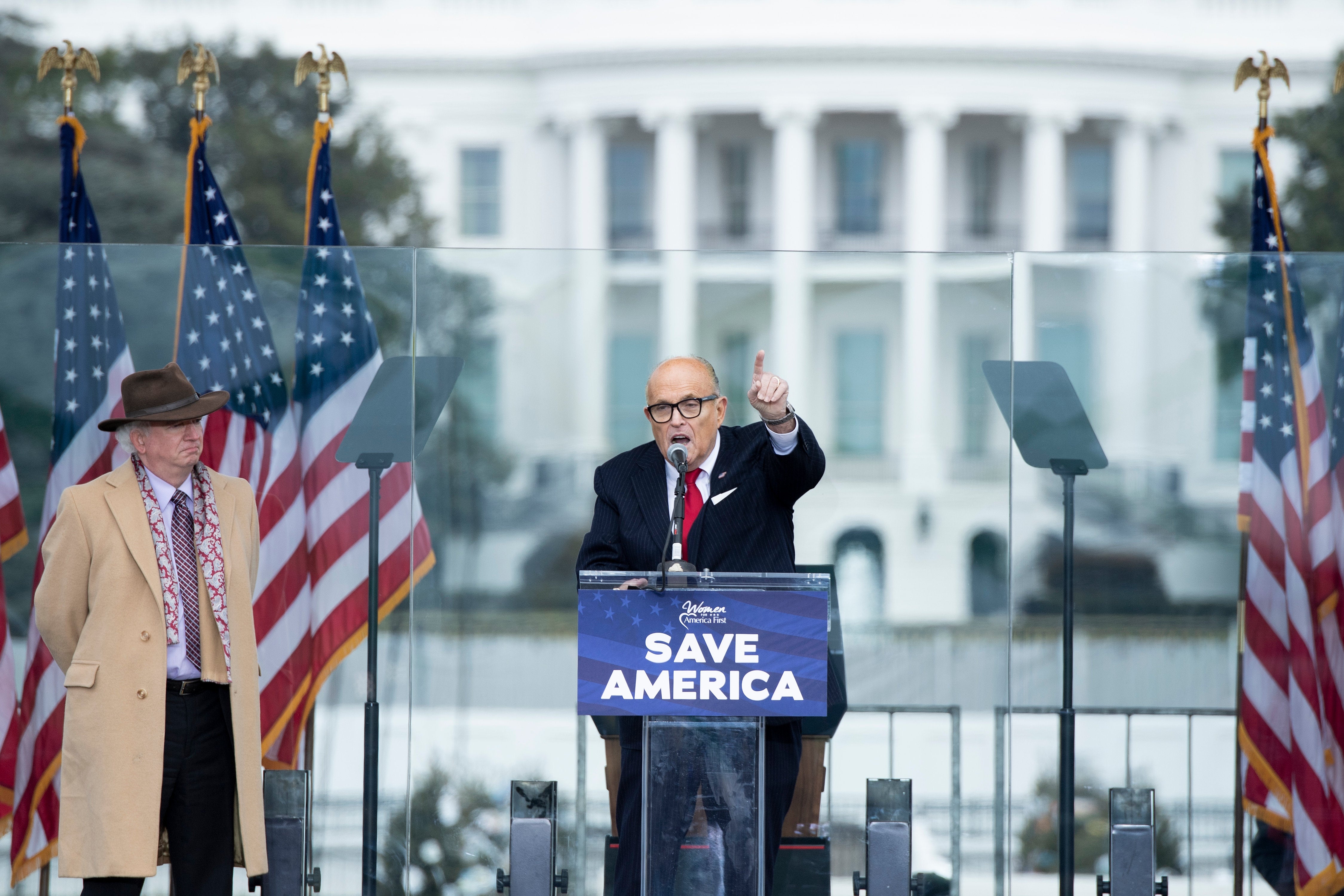 The hours in which the US Capitol was recovering from violence unleashed by pro-Donald Trump rioters on Wednesday, the president's lawyer and top adviser, Rudy Giuliani, continued his relentless effort to block president-elect Joe Biden's victory, according to details leaked from his misdialed call.
Mr Giuliani misdialed a senator while frantically working the phones and left a voicemail almost begging him to block the final count of Electoral College votes, even after the riots began, The Dispatch reported.
Mr Giuliani wanted to dial newly sworn-in Alabama Senator Tommy Tuberville but ended up leaving the message for another Senator, whose identity has not been revealed.
"Giuliani was making calls this evening, as late as an hour before Congress reconvened, in a desperate attempt to block the final count of Electoral College votes. At approximately 7 pm, Giuliani called newly sworn-in Alabama Senator Tommy Tuberville, a staunch Trump ally, imploring him to stall the process," The Dispatch wrote.
Mr Giuliani was urging Mr Tuberville to "slow down" the hearing which had to be reconvened just an hour after his call and said, "strategy we can follow is to object to numerous states and raise issues so that we get ourselves into tomorrow."
He said the president was hoping to contest 10 states and not three. But unfortunately, Mr Giuliani left the "message on the voicemail of another senator", according to The Dispatch.
"I want to discuss with you how they're trying to rush this hearing and how we need you, our Republican friends, to try to just slow it down so we can get these legislatures to get more information to you," Giuliani said in the voicemail.
The purported leak is similar to Mr Trump's, whose call to Georgia's secretary of state Brad Raffensperger, asking him to "find" just enough votes, was made public.
The former New York City mayor had supported the pro-Trump rioters, saying that they were "on the right side of the law and history" as the Senate chambers were evacuated.
The lawyer, who had made several failed attempts to challenge the election results in court, also called on Trump supporters to settle the elections through "trial by combat" during a rally in Washington DC on Wednesday.