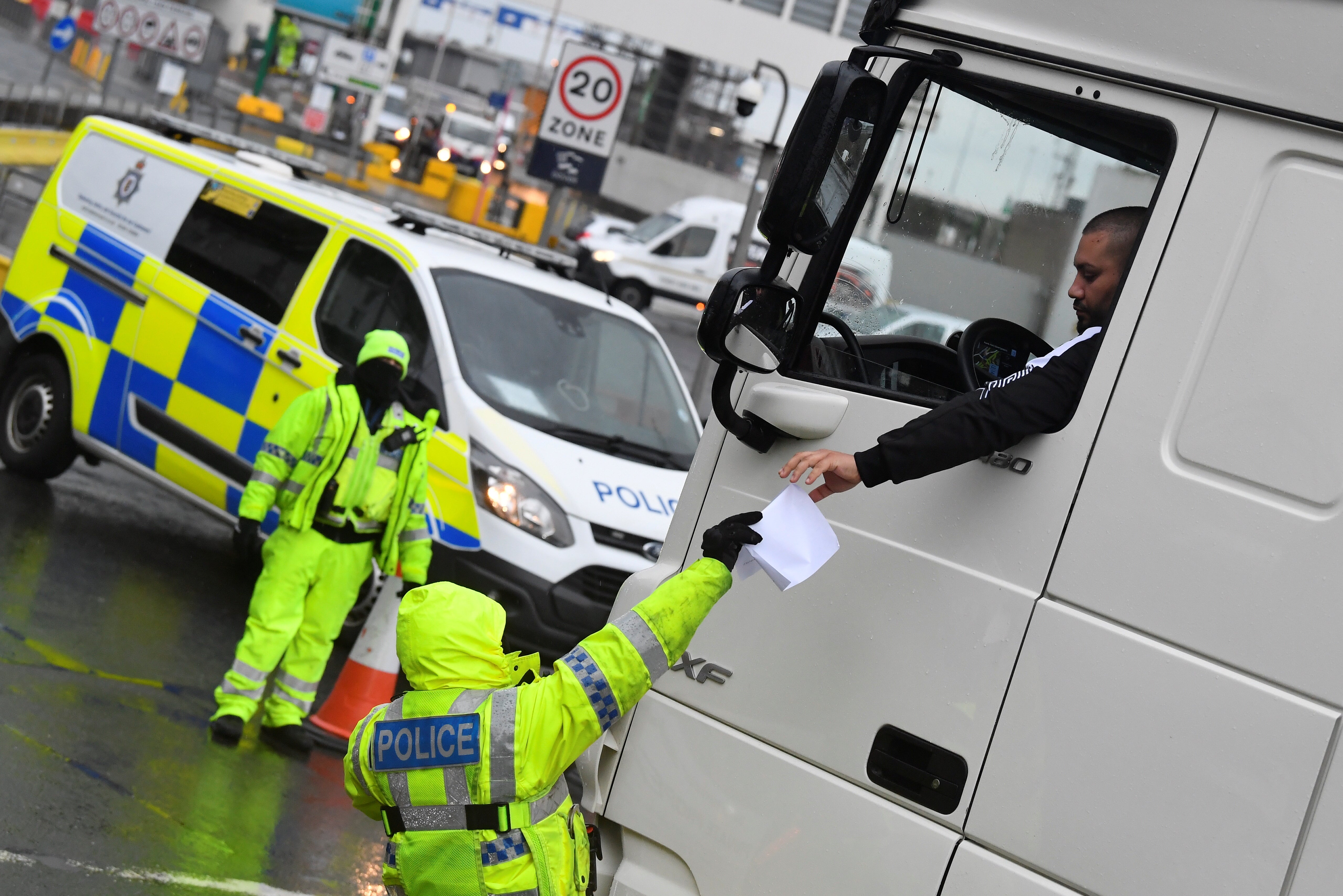 Arlene Foster on the Irish sea border
The Brexit trade deal is "very unstable" and could easily be brought crashing down, a legal expert has warned MPs as importers run into difficulty transporting goods across the Irish sea under new customs checks.
Several questions on tariffs and trade go unanswered in the deal, specialist EU legal scholar Professor Catherine Barnard said, warning that companies may be put off investing in the UK.
Prof Barnard's warning comes as a customs official with 40 years of experience in the field complained that the post-Brexit Irish sea border is "cumbersome" and hugely complex.
Warning of a "huge shortage" of customs agents, Robert Hardy, director of one of four companies tasked with handling new customs forms for goods moving between Great Britain and Northern Ireland, said pressure will build at the border as exports begin to ramp up.
A small grocer in Northern Ireland has already been forced to close after discovering new customs rules meant he could have to pay double the price for each item imported from Great Britain.
Jonathan Owens, who runs grocer Causeway Organic, said he suspended trading after learning of "an extra layer of red tape" in imports despite Northern Ireland secretary Brandon Lewis's insistence "there is no Irish Sea border".
Meanwhile, UK nationals have been blocked from entering Sweden after Ryanair staff reportedly refused to accept a negative coronavirus test from the NHS. Travellers had already faced trouble attempting to reach Spain and the Netherlands after the end of the Brexit transition period on 31 December.