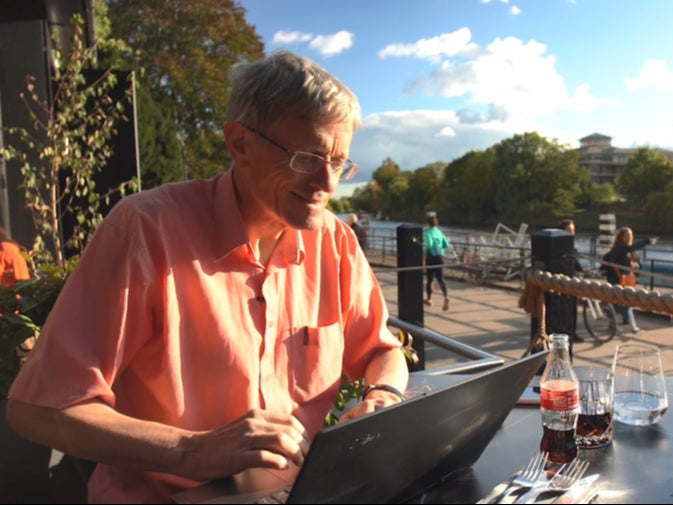 Journalism, I have learned during a long and entirely pleasurable career, is really quite simple. It is all about talking to people: seeking facts and outlooks from professionals, and views from the public, and curating them into stories for the audience.
Fortunately, I have specialised in what can fairly claim to be the industry of human happiness: travel. Those of us who report on the important issues of making the most of the planet are privileged indeed.
Holidays and business travel enrich lives and employ a wide range of professionals. From airline chief executives who are (almost all) friendlier than you might think, to the ferociously hard-working staff in hospitality, it is the most human of industries.
Almost everyone is a traveller, holding firm opinions about everything from train fares to cruise lines. Which means there are always people to talk to.
With intense media competition demanding ever-greater productivity, connectivity has been an increasingly valued ally.
Even 20 years ago, to get a picture of air schedules and fares to Greece or tomorrow's weather in Athens required a series of phone calls and possibly the use of a fax machine (ask an older friend or relation about those perfect examples of transient technology).
Today, such information is available in microseconds, freeing up more time for the critical business of hearing from providers, politicians and consumers – and enabling instant responses to breaking stories.
In the digital era, the public has a right to news that is fast, fair and accurate, and available in whatever medium they choose. Technology is the journalist's second-best friend – after people with a story to tell.
The Lenovo Yoga 5G is available on EE
The Lenovo Yoga 5G is a powerful, portable 5G laptop with a 24-hour battery life. It's available exclusively from EE, the first operator to launch a 5G network in the UK. 
The Lenovo Yoga 5G is available on contract with EE*.  
*Tariffs vary on the amount of data in the contract