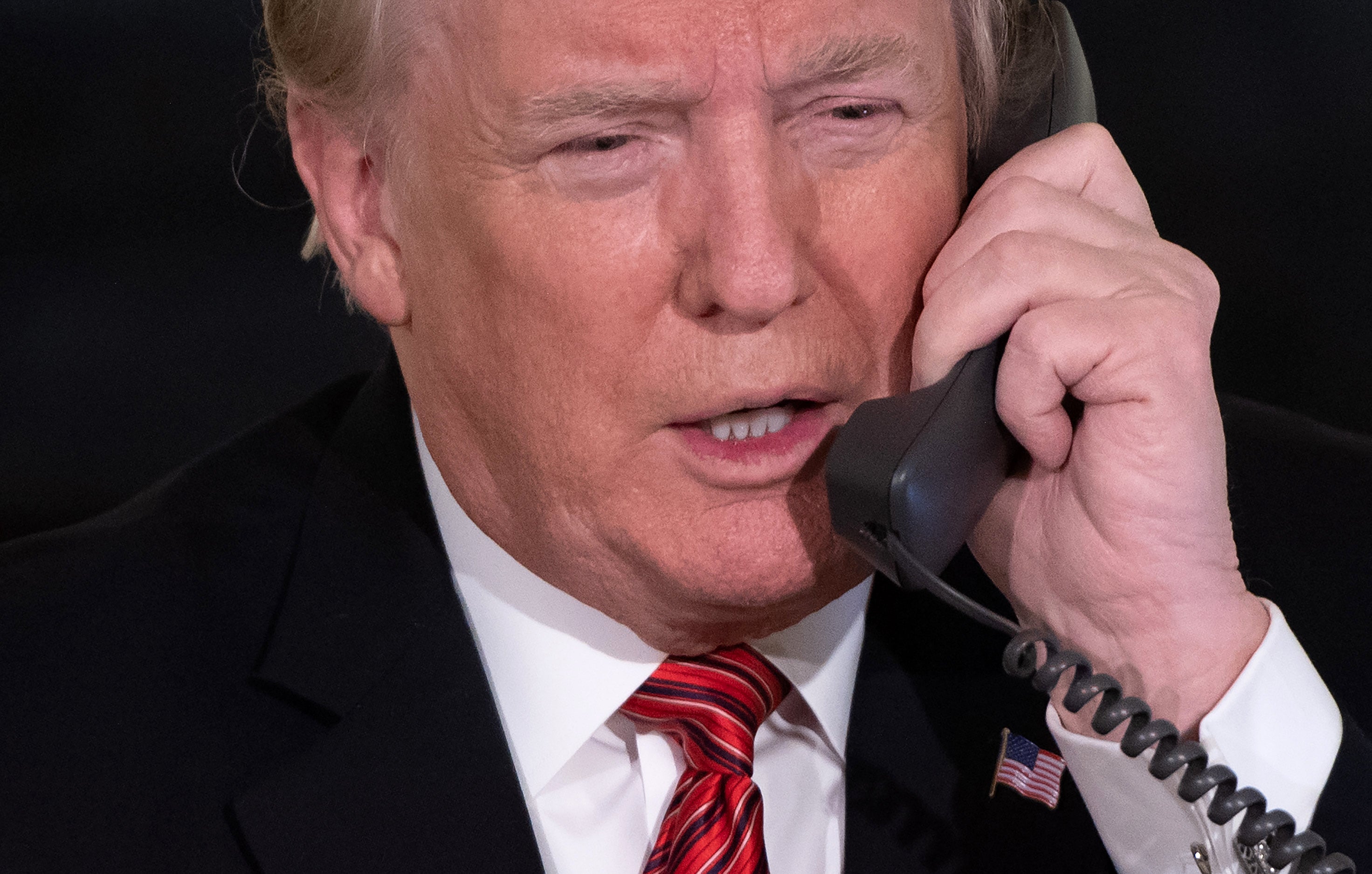 Veteran Republican criticises Trump and suggests US may need new party for 'moderate conservatives'
A leaked phone call between Donald Trump and Georgia's election chief has triggered calls that the US president face impeachment for a second time.
The call, which was first published by the Washington Post on Sunday, sees Mr Trump attempt to pressure Georgia secretary of state Brad Raffensperger into overturning the state's election result, which saw Joe Biden claim a narrow victory.
The president, who has refused to accept his loss to President-elect Mr Biden, repeatedly argued that Mr Raffensperger could change the certified results.
The call was branded 'potentially criminal' by a number of lawyers and also sparked calls – including from Democratic congresswoman Alexandria Ocasio-Cortez – that he be impeached.
1609748720
Leaked Trump phone call 'potentially criminal', lawyers say
The astonishing leaked phone call – detailed in the blog post below –  between Donald Trump and Georgia's secretary of state shows the US president behaving in "potentially criminal" conduct, lawyers have said.
"Pressuring an election official to 'find' the votes so he can win is potentially criminal, and another flagrant abuse of power by a corrupt man who would be a despot," tweeted Democratic congressman Adam Schiff, who is also a lawyer.
Neal Katyal, NBC's legal analyst, said Mr Trump was "talking like a mafia boss" and that the phone call amounted to an "impeachable offence".
He also called on the Department of Justice to open an investigation into the conversation.
Tom Embury-Dennis4 January 2021 08:25
1609747439
Trump demanded Georgia's secretary of state 'find' him votes to overturn election in leaked call
In an extraordinary leaked phone call, Donald Trump demanded Georgia's secretary of state "find" him enough votes to overturn his election defeat.
Mr Trump berated the state's Republican election chief Brad Raffensperger in a taped hour-long tirade released by Washington Post on Sunday.
Throughout the call Mr Raffensperger and his officials told the outgoing president that Joe Biden's 11,779-vote victory in Georgia was fair and accurate. And they repeatedly told Mr Trump that his claims were based on a string of false and debunked conspiracy theories.
Tom Embury-Dennis4 January 2021 08:03
1609747159
Good morning and welcome to The Independent's up-to-the-minute coverage of all the latest from the White House and beyond in US politics.
Tom Embury-Dennis4 January 2021 07:59