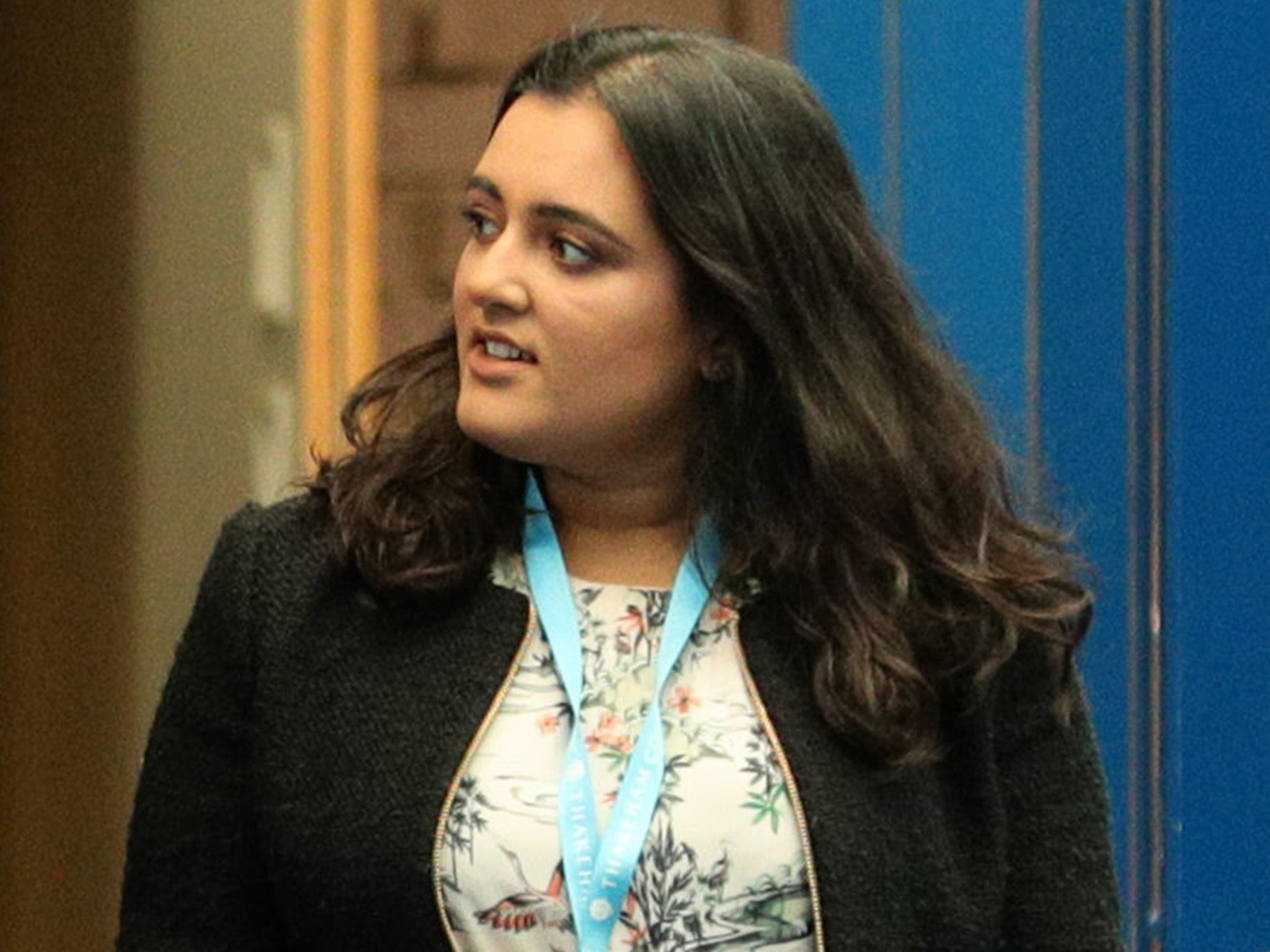 The former Treasury aide who was marched out of Downing Street by armed police after being fired by Dominic Cummings during a row over the alleged leaking of Brexit secrets has said she was "never given a reason" for her dismissal.
Sonia Khan, who worked as a special adviser to former chancellors Philip Hammond and Sajid Javid before she was fired in August 2019, said this lack of clarity was "the trigger" for her decision to take legal action against the government to stop the same thing from happening to others.
During a confrontation in No 10, Mr Cummings was reported to have accused Ms Khan of being in contact with allies of Mr Hammond – who was soon afterwards forced to deny being the source of the leak of Operation Yellowhammer, the Whitehall dossier setting out many of the possible negative impacts of a no-deal Brexit, following controversial suggestions from an anonymous Downing Street source that it may have been "deliberately leaked by a former minister".
Ms Khan, who strongly denies any wrongdoing, subsequently announced she was taking the government to an employment tribunal, claiming unfair dismissal and sex discrimination.
The government agreed to settle the case in November at the taxpayer's expense for a reported five-figure sum, just weeks before the scheduled hearing that could have resulted in Boris Johnson's outgoing chief political aide being dragged in to testify – and possible even the prime minister himself, as the ultimate employer of all special advisers.


UK news in pictures
Show all 50
Speaking publicly about her dismissal for the first time on Monday, Ms Khan told BBC Radio 4's Woman's Hour that she was never told what she had allegedly done wrong, which she believed set a "dangerous precedent".
"I was called in for a meeting that I wasn't expecting, and then I think much of that has been reported in the media rightly or wrongly, so I don't want to get sort of too into that," Ms Khan said.
"But I think the main thing to point out on my end was that I was never given a reason about why what happened happened, and that for me was the sort of trigger to take the action that I did, which is the legal action that I'm referring to today.
"Nobody ever said it was because you did X, Y or Z – I know there were lots of reports in the media, but none of that was ever put to me.
"I remember at that time feeling quite strongly that if I'm not given a reason and if there's a chance that this can happen again, it sets a really bad standard and a precedent – especially for a lot of the advisers who were coming into that government who were really young at the time, so I felt like I had a real responsibility to them."
Lawyers had previously pointed out that proper procedures had not been followed during Ms Khan's dismissal, which saw her "bundled" out of her workplace by police officers and without the consent of her boss Mr Javid, who The Times reported as being "absolutely furious".
The former chancellor left his role in February after No 10 asked him to sack all of his advisers.
Asked by the new host of Woman's Hour, Emma Barnett, to describe her feelings during her dismissal, Ms Khan said she felt sorry for the police officer who marched her from No 10 as he seemed "shocked at the request, because police don't get involved in employment issues".
Ms Khan added: "It doesn't sound like the Metropolitan Police have had to do that before."
The former government adviser, who now works as a consultant, refused to be drawn on what was said during her meeting with Mr Cummings in No 10 but strongly rejected any accusations previously levelled against her, "on the basis that, when you come from a normal background, and you get a job in government where you get to influence and advise, the last thing you're going to do is throw it away".
She added: "I think there is a sadness that hits you because you feel you worked so hard to get a seat at that table.
"I spent five years in five different government departments and I started as a door-knocker, someone who put leaflets though people's doors … I'd really worked from the ground up."
A government statement read out on the BBC said: "Special advisers are temporary civil servants. It's an important point of principle that ministers can select their special advisers and therefore if they lose confidence in them can dismiss them and this remains the case."
Mr Cummings has since left his role in Downing Street, with The Times quoting a government source as saying that the offer of compensation to Ms Khan was indicative of No 10's new and less combative approach as part of a "reset" following his and Lee Cain's departures.
Additional reporting by PA