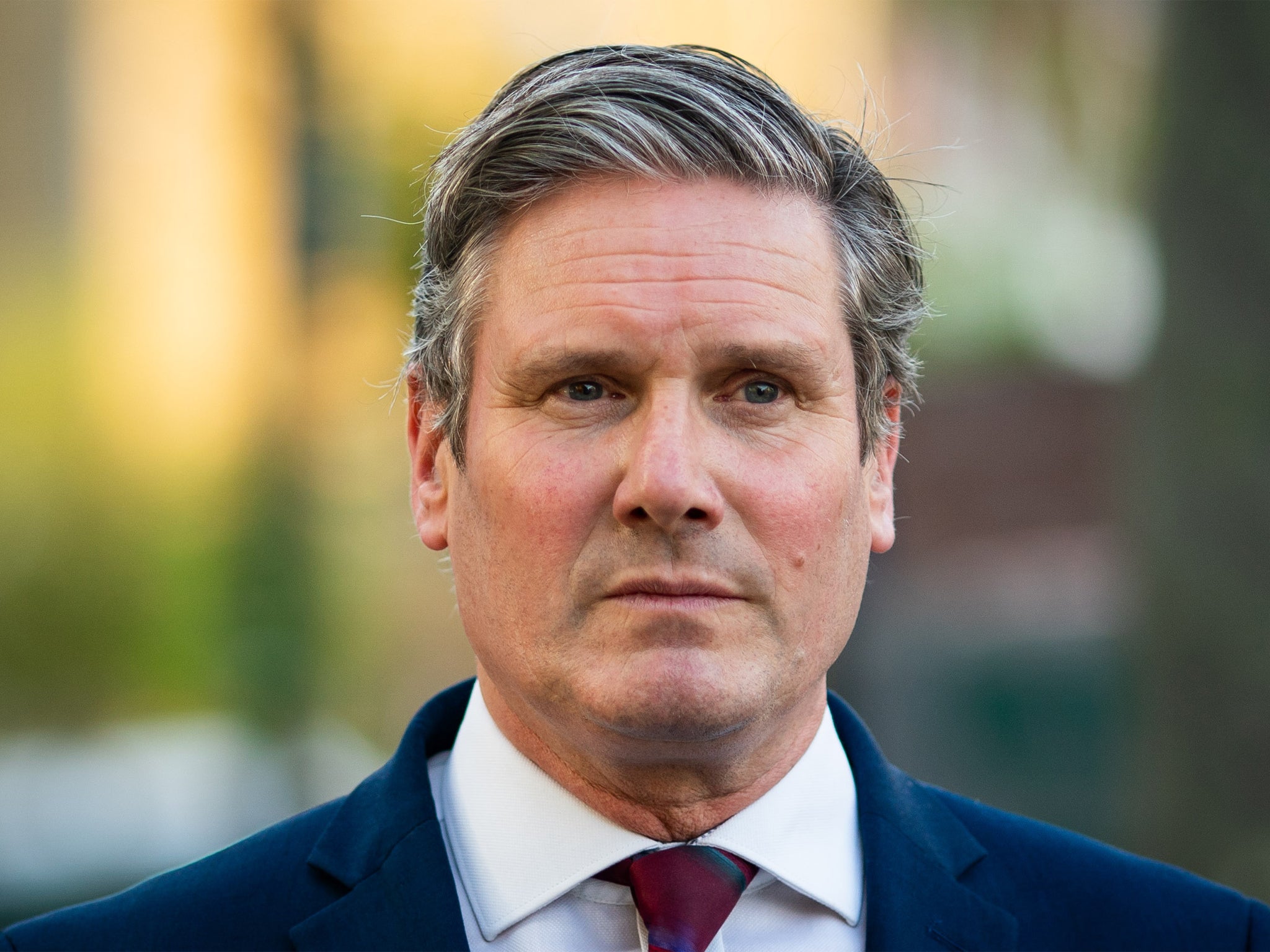 T
welve people been fined for breaking Covid rules after they were caught playing a game of dominoes in an east London restaurant. Boris Johnson had hoped the vaccine would create a domino effect that would spread across the nation and finally topple the coronavirus completely – like one of those dazzling Guinness World Record displays. But instead, the mutating virus appears to be spreading faster than the vaccine can keep up. The PM has hinted he will "probably" tighten the rules – but will he tighten them fast enough to stop the disease spiralling out of control?
Inside the bubble
Political correspondent Ashley Cowburn on what to look out for on Monday:
MPs remain on recess until 11 January, but there's still plenty going on. Ministers will be questioned on the vaccination plan, as GPs and hospitals start giving the first doses of the Oxford-AstraZeneza jab on Monday. And as the controversial re-opening of primary schools begins, the roll-out of Covid testing for students also gets under way.
Daily briefing
GOING GETS TOUGHER: Boris Johnson has warned restrictions are "probably about to get tougher" in a bid to control rising Covid infections. Keir Starmer doesn't see the point in delay. The Labour leader called for nationwide curbs within 24 hours on Sunday, and attacked the PM for unhelpfully "hinting" at further action. "We can't allow the prime minister to use up the next two or three weeks and then bring in a national lockdown which is inevitable." Monday will see people across the country begin to get the Oxford-AstraZeneza vaccine, with 530,000 doses at the ready. The PM sounded bullish on the prospect of getting us to two million jabs a week – saying he expects "tens of millions" of vaccinations over the next three months. More than 40 MPs have written to Matt Hancock asking for clarity on the change to a 12-week gap between doses so more people can receive their first one. The deputy chief medical officer Jonathan Van-Tam insisted the new system will "save the most lives".
SCHOOLS OUT FOR … WINTER? Many of England's primary schools re-open today, with Boris Johnson claiming there is "no doubt in my mind that schools are safe". But he has a big revolt on his hands. Birmingham is among the local authorities ready to rebel – telling head teachers that if risk assessments showed it isn't safe to open schools, the council would back them. Unions are livid too. The National Education Union has advised members it's not safe to work in primaries, while the ASCL and the NAHT have started legal action to get the Department for Education to share details on "why they think it is safe to reopen". Keir Starmer said it was "inevitable" more areas would have to shut their schools. And Tory MP and health committee chair Jeremy Hunt said he "wouldn't be surprised if we end up effectively keeping the majority of schools closed until the February half-term."
NEVER MIND THE POLLOCKS: Can money make it all better? The government is preparing a £100m package for the UK's fishing fleets after the industry claimed "betrayal" in the Brexit trade deal. The funding will be aimed at helping British crews expand their fleet during a five-and-a-half-year transition so they can catch species traditionally scooped up by French and Dutch, according to The Times. "Rishi [Sunak] said, 'Yes we can do that. The Treasury can find the money to help,'" one Downing Street source told the newspaper. In other Brexit news, British ex-pat residents of Spain trying to return to the continent were wrongly turned away at Heathrow over the weekend. Passengers said they were denied boarding despite having all the right paperwork. "Absolutely shocking, seems like I'm not the only one either," said one. Meanwhile, home secretary Priti Patel claimed she's ready to give police and security agencies "stronger powers" after Brexit – despite Britain's access to EU resources being downgraded.
WALLS COME TUBLING DOWN: The so-called "red wall" of the north, which changed to blue at the last election, appears to be turning crimson once again. If an election were held now the Tories would lose 81 seats leaving them on 284 while Labour would gain 82 and sit on 282, according to MRP modelling carried out by Focaldata. Johnson may be more worried about the immediate threat from the SNP. Asked about Nicola Sturgeon's big push for indyref2, the PM told Andrew Marr that gaps of around 40 years were "a good sort of gap" for significant plebiscites. "Referendums in my experience … are not particularly jolly events." Elsewhere, the former Conservative cabinet minister Stephen Dorrell called on Starmer to lead a "progressive alliance" to push for electoral reform in the wake of Brexit. In a letter in The Independent, he said it was time for him to "rise above your legitimate concerns as leader of the Labour party" and work to deliver "a new politics".
ROLLING BACK: Labour MP Dr Rosena Allin-Khan has apologised and deleted a tweet claiming there were "rumours" that the minister in charge of rolling out the vaccine had received it himself ahead of the projected timeline. She issued a tweet stating: "I have heard rumours that [Nadhim Zahawi] got him and his family vaccinated in Wandsworth." She later conceded that it had been "wrong" to share "unsubstantiated claims". Scolding her in his response, Zahawi said it was "sad you chose to act like this". It comes as Labour's shadow culture secretary Jo Stevens is being treated for Covid-19 in hospital. Starmer tweeted: "Get well soon Jo, a dear friend and colleague." In other worrying news, leading academic Prof Sir John Bell said there's a "big question mark" over whether the Oxford vaccine will be as effective against a new variant in South Africa. But he said it would be possible to tweak the vaccine in around four to six weeks.
FINDERS WEEPERS: Not easy for Donald Trump to shock these days. But somehow he's managed it again. The outgoing president was heard demanding that Georgia's secretary of state "find" him enough votes to overturn his election defeat. During an hour-long rant – clips of which were published by The Washington Post – Trump told Republican Brad Raffensperger: "I just want to find 11,780 votes … You can re-examine it, but re-examine it with people who want to find answers, not people who don't want to find answers." At one point, Trump can be heard threatening Raggensperger with legal consequences. "That's a big risk to you and … your lawyer." But the election chief held his ground. "The challenge you have Mr president is that the data you have is wrong." Meanwhile, outgoing VP Mike Pence has backed an effort by a group of senators to refuse to certify Joe Biden's win. The group of 11 Republicans want a 10-day delay to "audit" a load of nonsense about fraud.
On the record
"We are in a race between this faster spreading strain of Covid and the vaccination programme."
Nicola Sturgeon sets out where we are at the start of 2021.
From the Twitterati
"Dithering, procrastination, indecisiveness and weakness. *Exactly* as in March. I can hardly bear to see the same mistakes repeated all over again."
Dr Rachel Clarke on the PM's failure to take more action…
"Major Foresight Keir Starmer's called for another national lockdown to slow a virus rampaging out of control. Will Private Hindsight Boris Johnson follow again in a few weeks?"
…and The Mirror's Kevin Maguire suspects he knows what happens next.
Essential reading
John Rentoul, The Independent: What the future holds for politics in 2021
Sean Smith, The Independent: The Tory vision of 'levelling up' is at odds with reality
Gaby Hinsliff, The Guardian: Decent and competent – but Starmer still has to prove he can inspire victory
Michael D'Antonio, CNN: Trump's deranged phone call reveals a desperate man
Sign up here to receive this daily briefing in your email inbox every morning