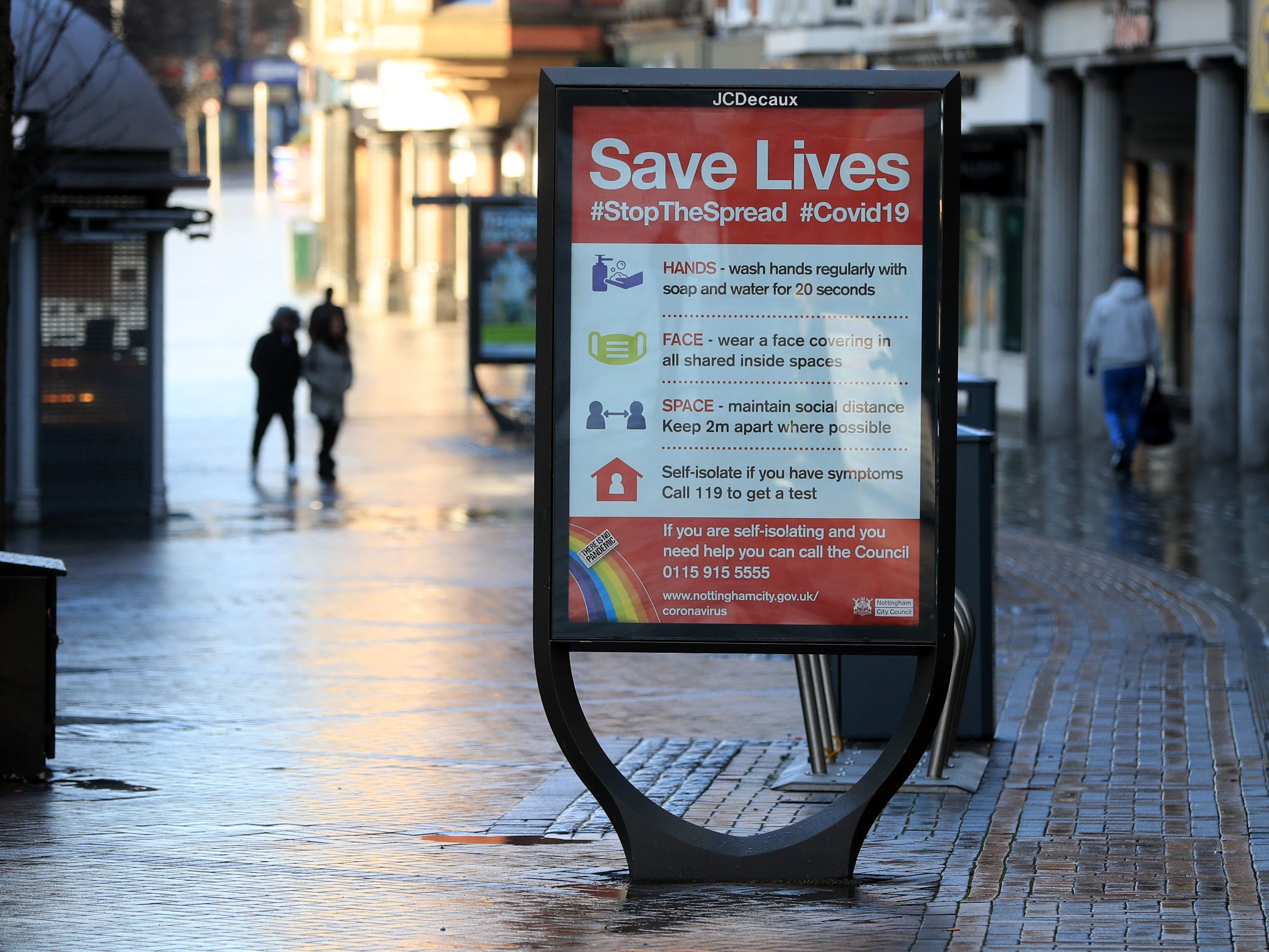 England looks likely to be placed under a new national lockdown as the first doses of the Oxford University and AstraZeneca vaccine are set to be administered.
Just over half a million doses will be available from Monday, in what Matt Hancock, the health secretary, described the vaccinations as a "pivotal moment" in the UK's fight against the coronavirus.
Meanwhile, the Labour leader, Sir Keir Starmer, accused the government of letting the coronavirus "get out of control" and insisted new restrictions be brought in immediately.
He said the prime minister should not hint at new restrictions within weeks but should instead act now: "The virus is clearly out of control. We can't allow the prime minister to use up the next two or three weeks and then bring in a national lockdown which is inevitable.
"Do it now. That's the necessary first step to get the virus back under control."
1609748785
Labour calls for 'stronger set' of restrictions
Shadow education secretary Kate Green said there needs to be a "clear understanding" among the public to "stay at home" as she called for a "stronger set" of coronavirus restrictions.
She told BBC Radio 4's Today programme: "It is very clear that the government has lost control of the virus, we're seeing a really alarming rise in cases and in the spread of the infection.
"And I do think that we will need a stronger set of measures… but also a very clear understanding among the whole of the public everywhere that staying at home, not going out except when it is essential, not mixing socially or unnecessarily is key to getting this virus under control."
Samuel Osborne4 January 2021 08:26
1609747862
Matt Hancock blames Covid spread on public
Matt Hancock has refused to commit to a new national lockdown or school closures and instead warned it was the public's job to stop the virus.
Policy correspondent Jon Stone reports:
Samuel Osborne4 January 2021 08:11
1609747375
Good morning and welcome to the latest coronavirus updates as England looks likely to be placed under a new national lockdown.
Samuel Osborne4 January 2021 08:02