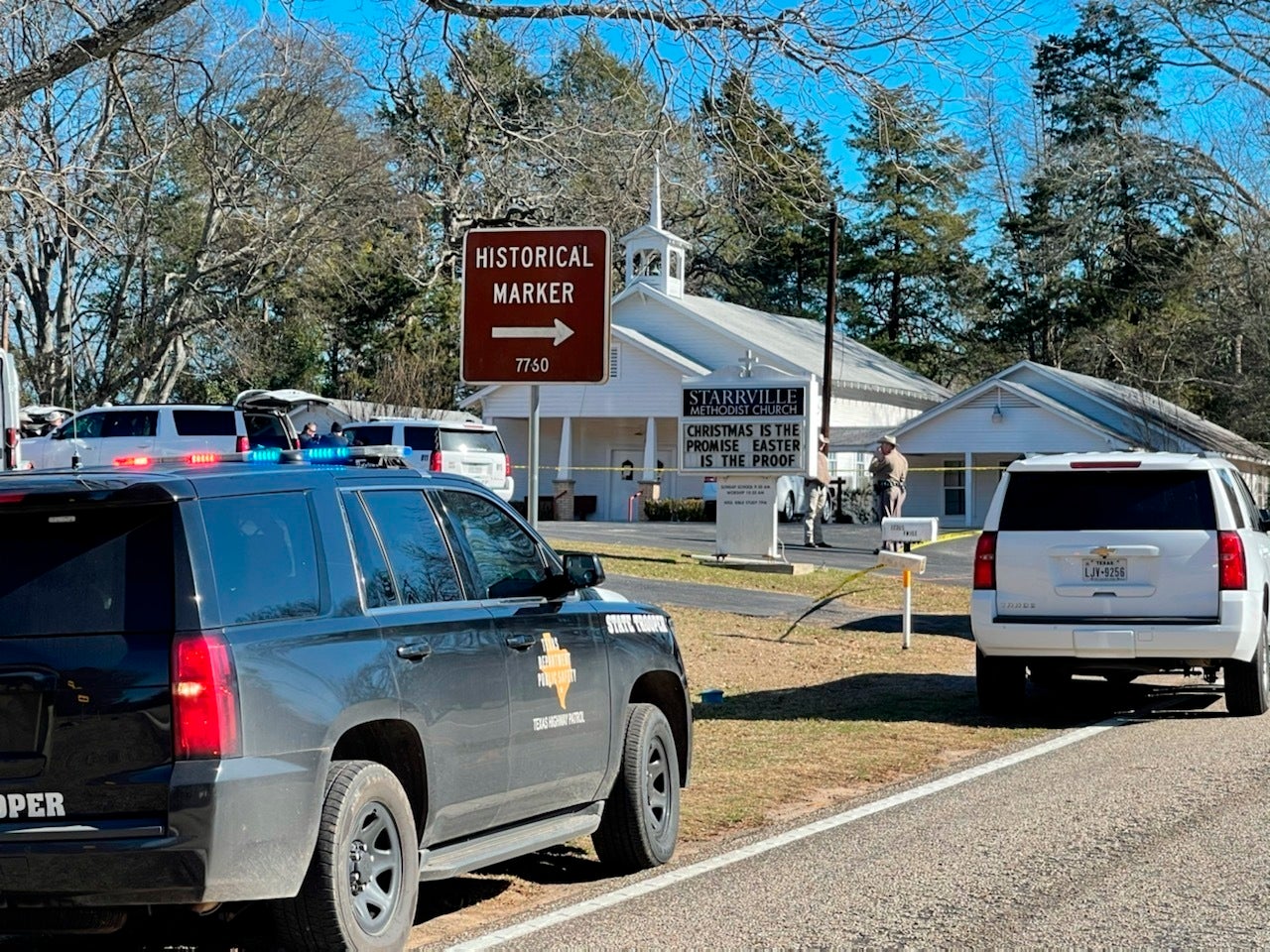 One person has died and another three have been injured after a shooting at church in Smith County in Texas.
The pastor at the Starrville Methodist Church was killed in the shooting, according to Sgt Larry Christian at the county's Sheriff's Office.
The gunman was hiding in the bathroom when confronted by the pastor. The gunman grabbed the pastor's weapon and shot him, Sgt Christian said.
The gunman sustained injuries to his hand after being shot. It is unclear who pulled the trigger at the gunman.
Two others were taken to hospital, one was shot and another was injured after being caught up in the ensuing chaos.
No service was taking place at the church at the time of the shooting and it was not clear how many people were present.
Local TV-station KLTV reported that the pastor had found the man hiding in the bathroom with a red bank bag from the church. The pastor then drew his gun, prompting the man to lunge at the pastor and grab the weapon.
The gunman shot the pastor and another person, and ran to the car park and stole the pastor's vehicle.
Police were able to track down the car and apprehend the suspect after a chase that at times went at over 120 miles an hour. He was stopped in Marshall, close to the Louisiana border.
Sheriff Larry Smith explained during a press conference that the gunman had been hiding in the church since another shooting had been taking place the night before.
The gunman hid in the church after eluding the police during a two-hour-long manhunt on Saturday night, CNN reported.
Police had been using dogs and drones while trying to find the man.
Mr Smith said the case would be investigated as capital murder.
Texas Governor Greg Abbott said: "Our hearts are with the victims and the families of those killed or injured in this terrible tragedy."