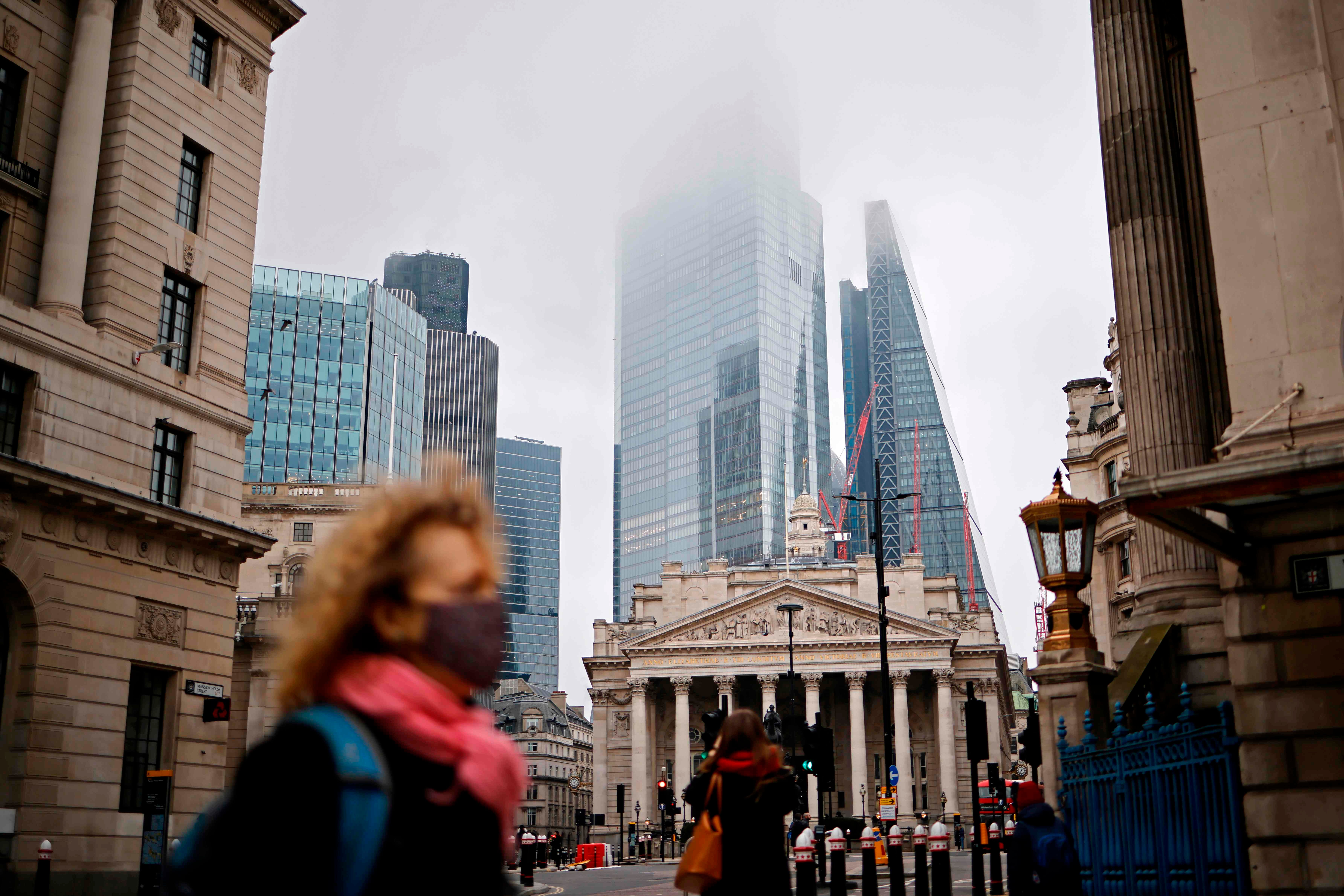 After the transition period ends on 31 December, UK businesses trading with the EU will face a host of new rules, regulations and red tape, contrary to Boris Johnson's claim that the trade agreement will mean no non-tariff barriers. 
Some of the trickiest questions have yet to be decided, including important issues relating to the services industries that account for much of the UK's exports to its biggest trading partner.
So what do we know so far from the 1,255-page document and the reality that firms will face in this new era?
These are the outcomes for some of the areas of biggest concern to the UK.
A relatively small industry but one of the biggest sticking points in Brexit talks until the very end, fishing rights caused many a late night for negotiators. The agreement they reached has not pleased UK fishermen who wanted much more.
EU boats will continue fishing in UK waters but their share of fish will fall 15 per cent in the first year and 2.5 per cent in each of the four following years. This is much less than the government had asked for.
By 2026, UK boats will be allowed to catch approximately £140m more fish. Then there will be annual negotiations to decide how much of the catch each side gets.
The UK could exclude all EU boats from its waters at this point but the EU would be entitled to respond by placing tariffs on UK exports. A majority of fish caught by UK boats is exported to the EU so a ban would be unlikely to result in a benefit for the industry.
Quotas for individual fish have angered some. The SNP's Westminster leader Ian Blackford described the deal as an "enormous con job" and said it effectively meant that Scottish boats will have less access to cod and haddock – some of the most popular fish in the UK – than they enjoyed under the EU's Common Fisheries Policy.
The previous system of quota swapping which had allowed UK boats to do deals with counterparts elsewhere in Europe will end.
Foreign vessels with a track record of fishing in UK waters will continue to have access to the 6 to 12 mile area from shore. Smaller vessels had wanted to limit access to beyond 12 miles.
An important sector for the UK and a success story that relied heavily on Single Market access. Car manufacturers had warned from before the Brexit vote that the industry's future was in jeopardy without tariff-free access to the EU. They have been granted that wish but, earlier in the negotiating process, they hoped for much more.
Customs declarations on thousands of parts coming in every day will mean millions of pounds and many hours spent on extra administration.
A key area of concern is rules of origin which require a certain percentage of the parts of each product to have been made in the country exporting that product into the EU. The two sides agreed something called "full bilateral cumulation" which means that all parts from the EU and UK (not just the UK) can count towards rules of origin percentages.
The UK had asked for Japanese and Turkish parts to be included but this was rejected. It's likely therefore that some manufacturers will have to look to source more parts within the EU or consider relocating production.
If rules of origin cannot be met then a tariff of 10 per cent would be applied on exports to the EU. Proving the origin of parts means more paperwork which UK manufacturers will have to get used to. The UK government summary of the deal refers to "modern and appropriate rules of origin" while the EU has said there will be "specific facilitation agreements" for car manufacturers. It remains to be seen whether this means a more flexible and less burdensome approach to red tape.
On electric vehicles, the UK secured a concession from the EU which will allow a six-year phase-in on rules of origin, with 60 per cent non-EU parts allowed initially, before reducing to 55 per cent and then 45 per cent.
This is important for what is going to be a rapidly growing industry. Batteries are mostly sourced from Asia at present, and car manufacturers will have to quickly build capacity to make batteries in the UK if an electric car industry is to thrive here.
Agriculture is another industry that would have been decimated by tariffs under a no-deal scenario but which may still be disappointed with the rules that have been agreed.
Farmers knew they would have to contend with losing EU subsidies, now they will also face some of the most burdensome checks on their exports.
The EU did not budge on relaxing requirements for products of animal origin which will be subject to strict sanitary and phyto-sanitary (SPS) rules.
This means specialist paperwork and frequent physical inspections required on animal products from 1 January.
Meat processors have said that there aren't enough vets to sign off certificates which vouch for the fact each consignment is safe and compliant. Certification will also cost around £300 for each load, according to the British Meat Processors' Association.
Both sides have agreed to make sure checks are "proportionate to the risks identified", although this leaves considerable room for interpretation.
The rules and their application will be regularly reviewed by new a Trade Specialised Committee on Sanitary and Phytosanitary rules. It's possible therefore that processes could be streamlined in future if both sides agree.
Financial services including banking, insurance and asset management are some of the UK's most successful exports generating a large trade surplus with the EU in contrast to the trade deficit in goods.
There was not expected to be a huge amount in the agreement for these industries and that's exactly how it has turned out.
The "passporting" rights that UK firms enjoyed in the Single Market were off the table long ago so any access was a matter of damage limitation.
The general principle under the agreement is that UK firms can provide services across the border but nation states can and will impose a lot of their own specific constraints resulting in a patchwork of different rules to negotiate.
Crucially the EU still has to make a series of decisions on whether UK rules in 28 different areas are sufficiently equivalent. These are expected to be made in the coming months and will clarify what level of access financial services companies have.
From 1 January, City firms will effectively fall back on their no-deal preparations which have been quite extensive.
Uncertainty is likely to reign for the foreseeable future, partly because the EU can unilaterally take equivalence decisions and can withdraw equivalence at 30 days' notice. The UK will be seeking to extend this period.
Professional qualifications
The UK team had asked for a general recognition of UK qualifications but this was rejected. That's likely to make things more difficult for UK architects, accountants, engineers and others.
From the 1 January, UK nationals planning to service clients in the EU, and EU citizens holding UK qualifications, will typically need to have these qualifications recognised on a state-by-state basis in the EU.
The two sides have agreed to set out a framework to draw up new qualifications that will be recognised in the UK and EU. These would be agreed through a Partnership Council.