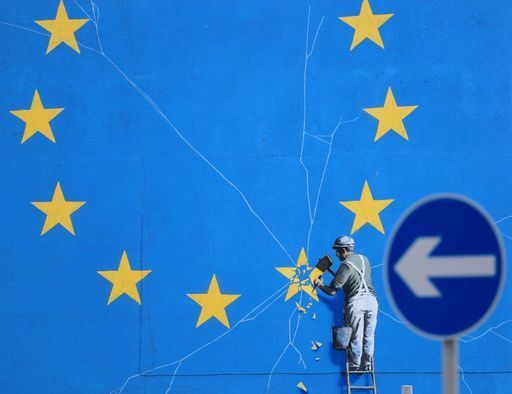 [ad_1]

When the clocks strike midnight in Europe, 11pm in the UK, not only will a new year be dawning – but Britain will be entering a new political era.
More than four years after the referendum vote, the Brexit transition period will officially be over and the UK will no longer be subject to European Union rules. But how will that change life for the average Brit from 1 January 2021?
Healthcare
Britons are no longer eligible for a European Health Insurance Card (EHIC) when travelling in Europe, however, you're able to use it until it expires. When it does, you can apply for a Global Health Insurance Card which will give you free access to (not private) emergency healthcare whilst travelling across the world.
However, while your EHIC and GHIC will give you cover in most places, you will not be able to access such cover in Norway, Iceland, Liechtenstein or Switzerland, and it's advised you take out health insurance if you travel to these destinations.
Closer to home, the British Medical Journal has previously suggested that there may be a shortage of medication from 1 January.
New border regulations and related additional bureaucracy – which begin at 11 pm 31 December as the Britain leaves the EU single market and customs union – are likely to make for immediate disruption at the UK-France border. This could lead to medicine shortages.
The UK has asked for companies to stockpile drugs so that no patient goes without treatment.
Food
The trade agreement made "at the eleventh hour" means that there will be no additional tariffs on goods sold between the UK and EU. So, there are currently no warning signs for long-term price hikes.
However, the Food and Drink Federation has warned that the last-minute nature of the trade deal, new customs red tape and recent border chaos triggered by the coronavirus pandemic could still lead to price rises.
Shoppers bringing purchases back to the UK from the EU will avoid having to pay UK duties on goods valued at less than £390.
Free movement and travel
After the transition period ends, the UK will no longer be aligned with EU rules on free movement.
Limitations on travel will now mean British citizens will only be able to spend 90 out of 180 days (or three months out of six) in an EU member state. A visa or permit may be needed to stay for longer in an EU country, to work, to study, or for business travel.
However, different rules will apply to Bulgaria, Croatia, Cyprus and Romania, where visits to other EU countries will not count towards the 90-day total.
A visa or permit may be needed to stay for longer in an EU country, to work, to study, or for business travel.
British citizens will remain free to live, work and study in the Republic of Ireland.
UK passport holders will no longer be automatically eligible for residency in EU countries, and many need to apply for work or residency visas.
Those going to Europe with the intention of bringing goods back for personal consumption may see their plans restricted by new allowances on alcohol and tobacco.
The limits on alcohol are 42 litres of beer, 18 litres of still wine and four litres of spirits or nine litres of sparkling wine, fortified wine or any alcoholic beverage less than 22 per cent ABV.
For tobacco, the limit is 200 cigarettes.
Mobile coverage
Mobile networks will no longer be banned from imposing roaming charges – additional fees for using your phone for calls, text messages or internet access abroad – on UK travellers in the EU.
However, a number of leading UK mobile networks have already stated they have no plans to reintroduce roaming charges after the transition period ends.
Pets
Any trip to the EU with a furry friend will now require an Animal Health Certificate to prove the animal is safe to take into the region.
The Government advises people to allow for one month to obtain the certificate, as well as any vaccinations a pet might need.
Studying
The UK is no longer a participant of the Erasmus scheme, which allowed for UK students to have a period of subsidised study in Europe.
The Government said it will be replaced by the £100 million Turing scheme, named after Bletchley Park codebreaker Alan Turing, which will support around 35,000 students to go on placements around the world from September.
Government guidance on visiting Europe states that a visa or permit may be needed for study.
[ad_2]

Source link