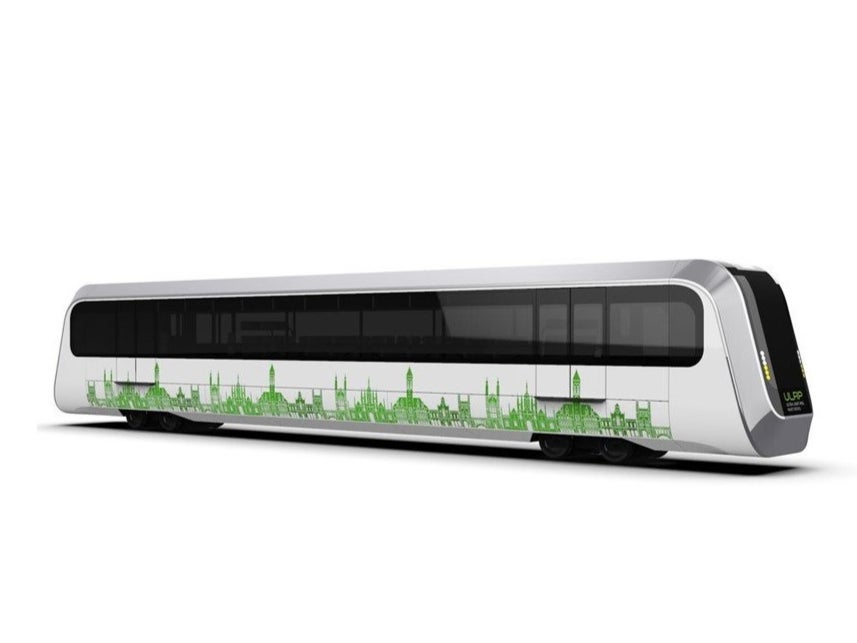 New lightweight trains powered by human waste could soon be running on branch lines re-opened under government plans to reverse the Beeching railway cuts.
The developers of the BioUltra want to replace trams and city trains with their more environmentally friendly design, which will run on biomethane. They are also targeting lesser-used branches of the network which have been reopened to connect smaller towns.
Biomethane is derived from several waste products, including farming crop residue, sewage sludge, animal manure and food waste, which are broken down by bacteria to produce the gas.
Its proponents say the carbon that burning biomethane releases into the atmosphere would have been emitted anyway by the natural breaking down of its components, whereas burning natural gas or other fossil fuels adds carbon to the system that had previously been contained within the earth.
Ultra Light Rail Partners, the company behind the train, has been given a £60,000 grant by the government's Sustainable Innovation Fund.
It is now planning to develop a railcar capable of carrying 120 passengers, with a focus on Covid-19 safety. Ultraviolet lights and heavily filtered airflow will be included, according to a statement from the Black Country Chamber of Commerce.
A prototype biomethane vehicle was launched at a test facility in July.


UK news in pictures
Show all 50
Beverley Nielsen, the chair of Ultra Light Rail Partners, said in a statement: "This really is a vote of confidence in our business which is fully focussed on providing lightweight affordable railcar travel as a comfortable, modern, reliable and safe alternative to travelling by car.
"We want to be able to offer this option to larger towns and smaller cities around the UK so they can realistically take polluting vehicles out of their city and town centres improving quality of life for all.
"Recent monitoring by Sustainability West Midlands identified that reducing the levels of just one pollutant, PM2.5, by 50 per cent would prevent as many as 952 deaths in the West Midlands alone each year."