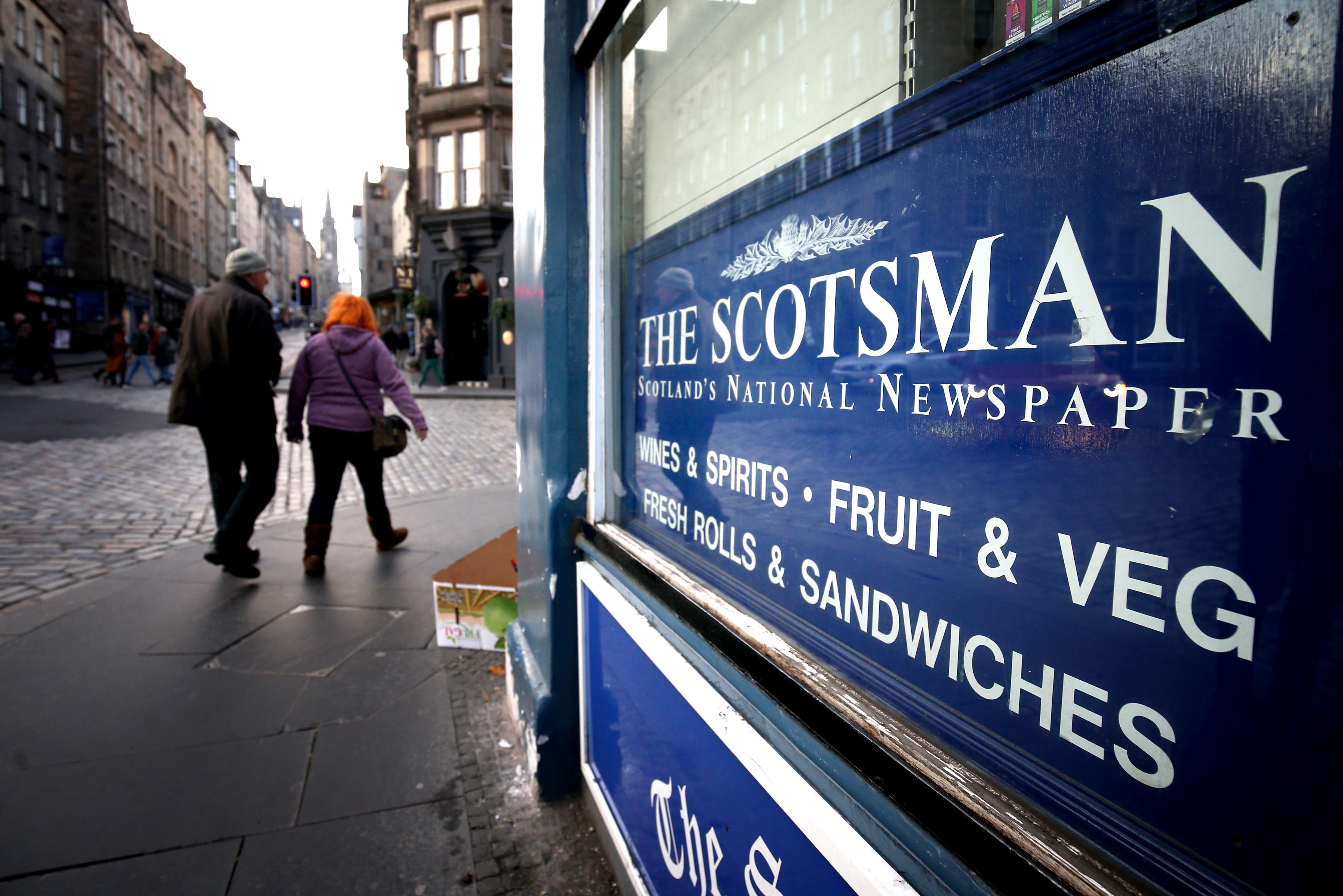 Regional newspaper group JPI Media has been acquired by National World, the media aggregation firm led by David Montgomery, in a £10.2 million deal.
National World said it expects the takeover of JPI, which owns dozens of titles including The Yorkshire Post and The Scotsman, to complete on Saturday 2 January.
The acquisition will provide a platform for National World to "implement its strategy of creating a sustainable local online news publishing model", said the firm.
JPI Media, which was formed in 2018 after a deal was struck with its predecessor Johnston Press, had been put up for sale twice since then. Last year, the group sold The i newspaper to Daily Mail owner DMGT for almost £50 million.
National World will acquire the entire business, along with its subsidiaries.
Mr Montgomery, who was previously chief executive of the Mirror Group, has targeted a deal for JPI since National World was launched with a stock market float last year.
National World said it funded the deal using its cash resources and by issuing £8.4 million in loan notes. It added it plans to issue further loan notes during January.
CEO David King said in an email to staff that the sale will not affect staff employment, reported business news site Insider.
He added: "I would like to thank all of you for the exceptional commitment and passion you show every day and I believe that our titles, staff, audiences and other stakeholders can now benefit from being part of this new organisation.
"Over the last two years, we have made great progress with our digital strategy, changing the way we work, how we serve our audiences, diversifying our revenue streams and supporting our advertising customers. While 2020 has been a very difficult year, over the coming months we must continue to build on the momentum that you have created.
"The publishing industry is undergoing a fundamental shift and being part of National World will help sustain our business and local media for the longer term."
Mr Montgomery said: "JPI's historic publishing brands represent the best in journalism and have reliably served their communities and supported local businesses, in some cases for centuries, and never more than in the last year.
"National World will uphold this tradition and implement modern technology to grow the business across a wider footprint based on high quality, unique content.
"I am pleased with the appointment of Mark Hollinshead as chief commercial officer and welcome Daniel Cammiade to the board.
"We have a very experienced board with extensive knowledge in digital and print publishing to deliver our transformational strategy for growth."