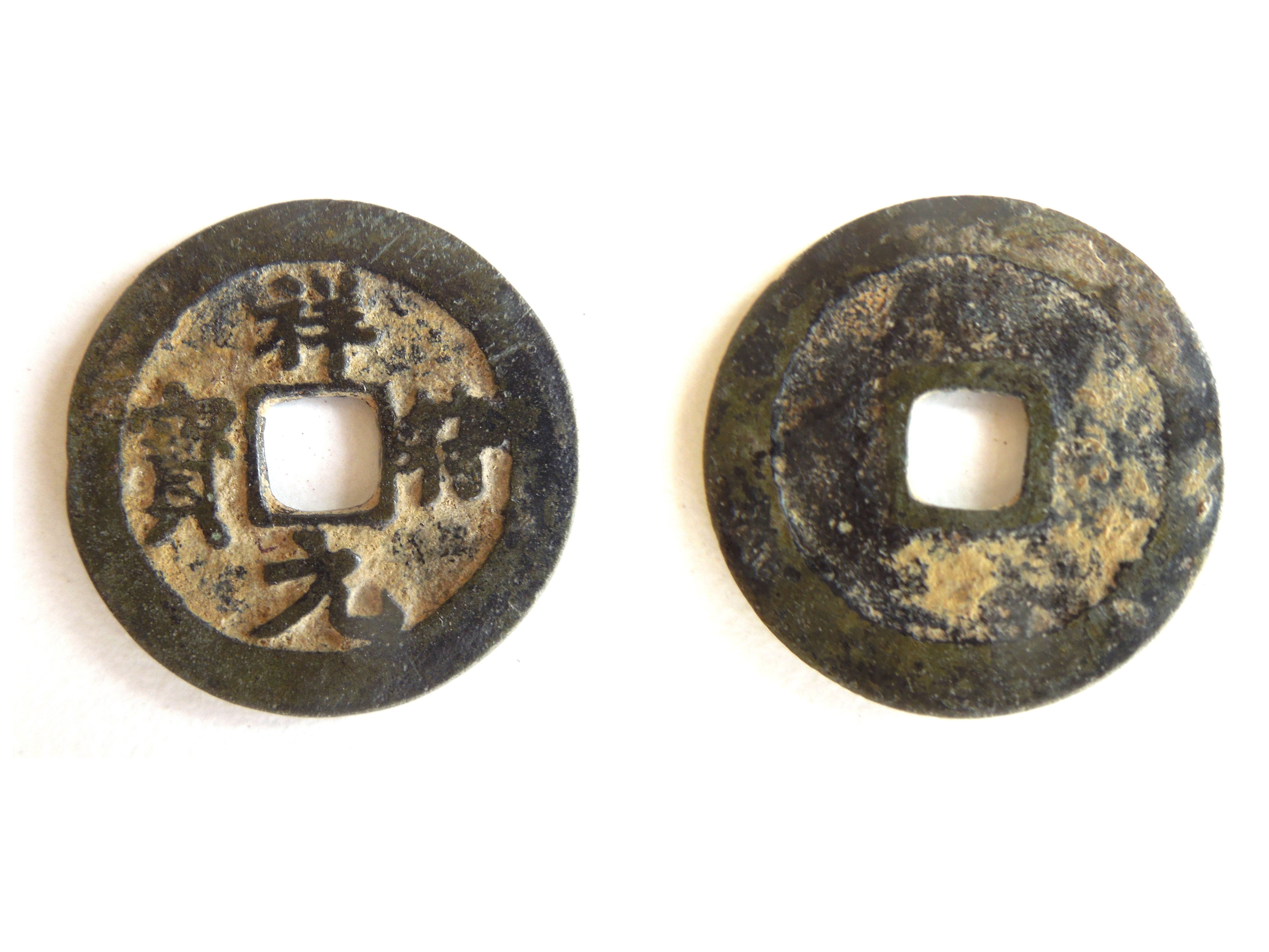 [ad_1]

A medieval Chinese coin from the early 11th century that was unearthed in a Hampshire village may well be a genuine find, according to a Cambridge University historian.
The 25mm copper-alloy coin was discovered in Buriton, near Petersfield, and dates from the Northern Song dynasty period.
It is the second such coin found in England; the first appeared Cheshire in 2018. Other Chinese currency dug up in England dates from later periods.
Both 11th-century items were discovered in areas that have produced other medieval finds, and the presence of two similar coins hints at their being genuine, Caitlin Green wrote in a blog post.
Dr Green wrote that the Northern Song dynasty minted them in such vast numbers that they remained in circulation long after the dynasty ended in the 1120s.
Documentary evidence shows that east Asian travellers were present in Britain and Europe in the 13th and 14th centuries, providing a plausible route for the newly-discovered coin's arrival in Britain, she said.
Hoax archaelogical deposits are not unknown.


World news in pictures 2020
Show all 50
Dr Green wrote: "The fact that we now have two, rather than one, 11th-century Northern Song dynasty coins from England, both recovered from what seem to be medieval to early modern sites, adds weight to the case for considering them genuinely ancient losses.
"Interestingly, this find was also made only around 20 miles away from the only confirmed medieval imported Chinese pottery from England, a sherd of blue and white porcelain from a small cup or bowl that was found in a late fourteenth-century context at Lower Brook Street, Winchester."
When the first coin was found in Cheshire Dr Green summarised several pieces of documentary evidence pointing to interaction between Britain and east Asia in the medieval period, including the case of an English gambler who lost all his money in Israel before being taken on as an envoy by the Mongols.
Evidence suggests Mongol envoys actually visited Britain in 1264, she added.
Chinese artefacts of this period have also been found elsewhere in Europe.
[ad_2]

Source link